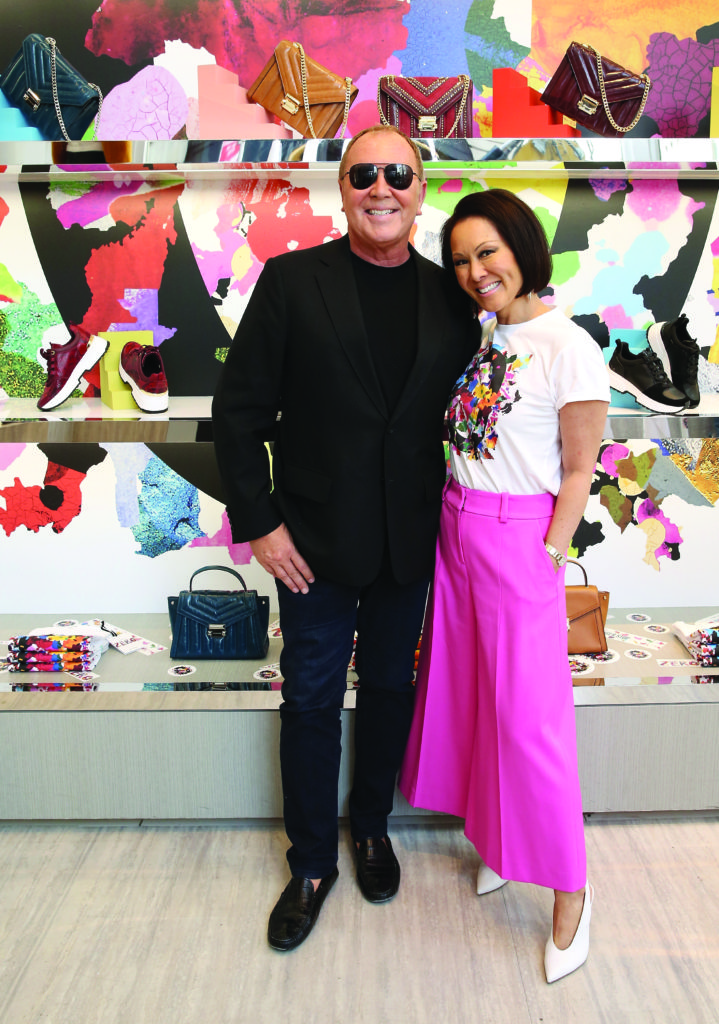 by Alina Cho
As one of the most recognizable names in fashion, Michael Kors is also famously… well, nice. And wildly funny, as you'll see in this interview. Kors has had a big year. On the heels of his recent acquisition of Jimmy Choo, Kors made headlines again in September when his holding company, Capri Holdings, bought Italian fashion powerhouse Versace for a highly publicized $2 billion. Purist recently sat down with the designer to discuss the Versace deal and his wellness regime, but we began by talking about his passion: solving world hunger. In the past five years alone, Kors has donated 17.5 million meals (and counting) to the World Food Programme through his initiative Watch Hunger Stop.
ALINA CHO: For people who don't know what Watch Hunger Stop is, what is it exactly?
MICHAEL KORS: Well, we started Watch Hunger Stop in conjunction with the World Food Programme five years ago. It's a school meals program, and we go to the World Food Programme and say to them, "Where are we needed most? Where can we channel all of this money and all of this energy?" We've gone to Nicaragua, we've gone to Cambodia…quite frankly, in a lot of these places, without the lunch program, parents would not send their kids to school.
AC: Right, the food is the incentive.
MK: And especially for girls.
AC: Why girls?
MK: You know it's terrible to say, but we saw it in Nicaragua, we saw it in Cambodia, both places. In Nicaragua, they're growing coffee, and they keep their daughters at home to help in the house or to help on the fields, so they make a choice. It's a terrible Sophie's Choice kind of thing. "I'll send my son to school, but I'll keep my daughter home." Well, the minute that there's food at school, she's going to school. I don't really care why they sent their kids to school. They sent them to school and they broke the cycle, so suddenly she's educated—and if she's educated, she's going to be different than the generation of girls before her.
AC: But the idea is you create a special watch, and people buy it and a portion of the proceeds goes toward funding…
MK: A hundred meals. It was 100 meals traditionally. So this year is the first year that we've had a T-shirt to sell. You can come into our stores, buy the T-shirt, and we donate all the profits. It's a hundred meals. So you fund 100 meals when you buy the T-shirt, then when you post a selfie with the hashtag #WatchHungerStop—you fund another 100 meals. We're seeing that people realize, "Wait a minute, I'm still having fun taking my crazy selfie that I love to take, but look what I'm doing at the same time."
AC: Many people don't realize that $5 can feed a child for an entire month.
MK: It's a whole month. We're all overwhelmed with too much information, negativity, and then you also start to think, "Can I really make a difference?" You think, "Wait a second, a cup of coffee? Actually, if I just skip that cup of coffee and I make a cup of coffee at home, and that $5 I didn't spend, that's a month of food?" That means everyone can make a difference.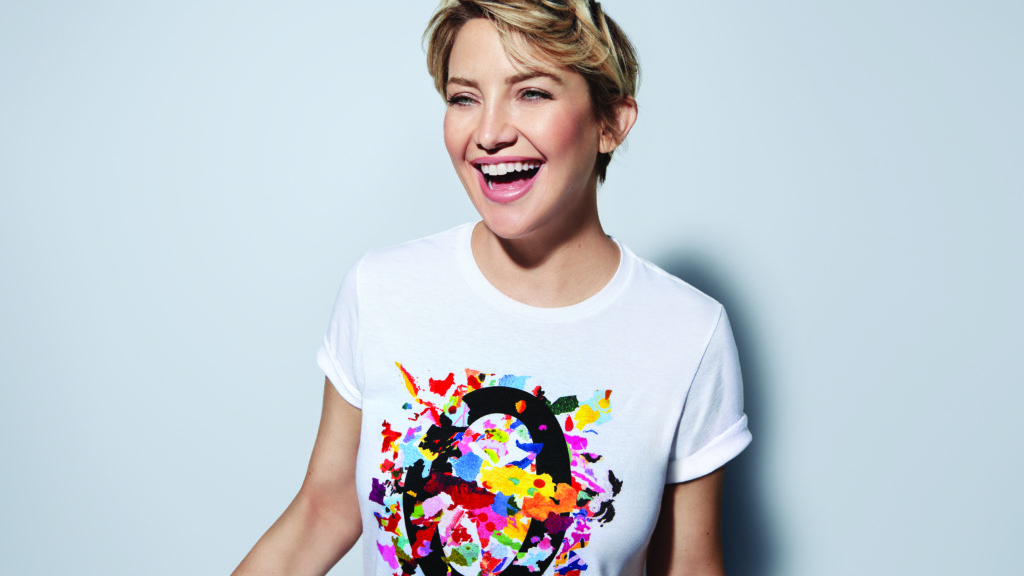 AC: A lot of people believe hunger is a faraway problem, right?
MK: They don't realize it's next door. I mean, it's a crazy thing that here in New York City, one of the wealthiest cities in the world, there could be someone who is living next door to you who is hungry. The other thing about it, quite frankly, is that this is a global problem; yet at the same time, it's a solvable one. When you talk to the World Food Programme, they really are convinced—and I'm so competitive I'm going to beat them at their own number—that we can hit zero hunger by 2030.
AC: You've obviously been involved with this whole notion of feeding people for a very long time, not just with the World Food Programme, but also with God's Love We Deliver. The God's Love We Deliver building is now the Michael Kors Building because you put your money where your mouth is.
MK: The building that they had before had been there for quite a while and the needs for the kitchen—for the amount of food that had to be put out—had grown, so we provided them with the resources to take the building down and rebuild with a kitchen that functions. I always say, "Every day, I get to do something that I always dreamed of doing. I get to see people all around the planet wearing my designs. Isn't that fabulous?" And how can you not know that we are a part of a whole global community and to give back? Sometimes people forget how fortunate they are. Hopefully when you do something like this, not only does it remind you of your good fortune, but it also reminds you that when you help other people it feels like…I don't know, like putting on really high heels that are so comfortable you could play basketball in them.
AC: Your company recently acquired Versace. What did that mean to you? And how well do you know Donatella?
MK: It's funny. Fashion people have a tendency to know each other, but not know each other well. So its always like, "Hi, how are you?" Chat, chat, move on. And before the deal was announced, we had a really fabulous dinner together and, other than the fact that we both have a suntan and blond hair, what I love about her is her talent, her enthusiasm, her energy and strength. What
it means to me, I was thinking about when I first went to Paris to design for Celine back in the late '90s. At the time, I think fashion still was very much like, "Oh, that's French fashion, that's Japanese fashion, that's American fashion," and we started to see kind of the Berlin Wall crumbling. What we're saying now is that we have three different companies under one umbrella. One is based in Italy [Versace], one is based in London [Jimmy Choo], one is based here in New York [Michael Kors], and although we're from three different places, fashion has truly become global versus what it was really only 20 years ago.
AC: One last question. As Purist is devoted to wellness, I'd love to hear about your wellness routine or what you do for exercise.
MK: I love Pilates. It just opens me up, reminds me about posture. And you know what else? We were at Milan Fashion Week. I am a Leo, so I'm a cat who's curious. I like to go out and see things, so being stuck on a StairMaster or a bike indoors, to me is the most boring thing in the world. Get me out on the street. I'm not a runner, so every day in Milan while the entire fashion industry was dressed and out and getting ready for the fashion shows, I was out in my track pants speed-walking like some crazy old woman in Florida. I think Mrs. Vreeland was right. You have to get out there and see things. The eye has to travel, it's important.