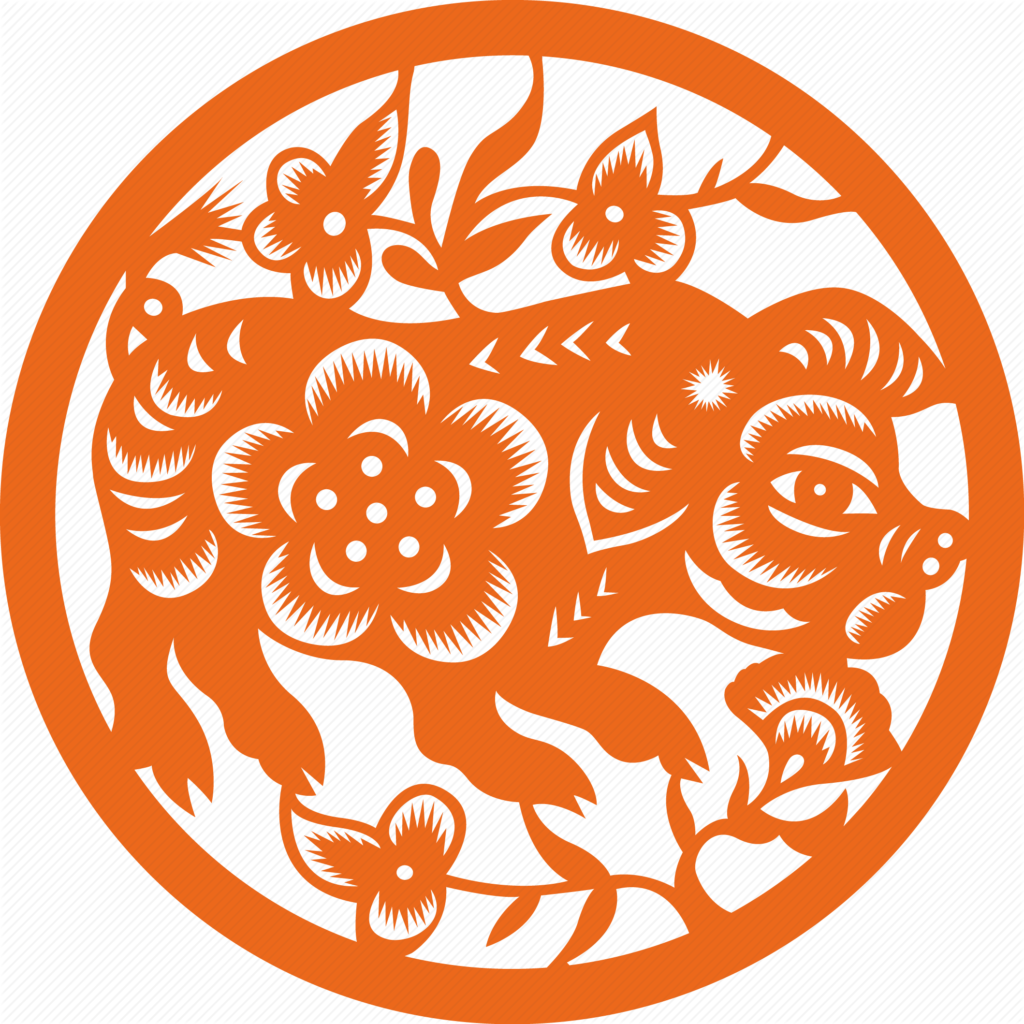 By Anita Rosenberg
2019 will be a year to rejuvenate and replenish because the earth-water combo make it rather sluggish and slow-paced. That is not to say you can't make progress and take big leaps, but best use of this energy is to reflect and make plans for the future.
The Hai Pig is at the end of the 12 animal sign cycle, making this a time to review previous years, tie up loose ends and get ready for a new cycle starting 2020. Best advice for everyone is to nurture and build relationships to move forward and accomplish your goals—new friendships, a like-minded tribe, and if not already in a romantic relationship, this is a good time to attract someone in your life.
The industries that will flourish include health and wellness platforms, metaphysics both Eastern and Western, social media, marketing and entertainment. 2019 is the year to put yourself out there, take action and spread your message.
Animal Signs in a BaZi Chinese Astrology chart share a snapshot of how the year will personally play out so you can make smart choices to maximize those energies. Based on birth dates and time, everyone may have up to four different animal signs. The information below represents the year you were born as well as the month. This gives you at least two animal sign predictions (you need a full chart to predict the hour and day pillars).
Born Year of the Rat: 1924 – 1936 – 1948 – 1960 – 1972 – 1984 – 1996 – 2008
Born December 7 – January 6
Showcase your talents and climb the career ladder of success in 2019. Helpful people will be available to you, but you must have a goal for them to help you with. This can also be your year of fun and sexy relationships if you are single. If not, be faithful to your significant other and avoid temptation. Best Advice: Have big plans, big goals and take action. Seek the right talent to support you and be helpful to other people. When you serve and protect, you are living in abundance.
Born Year of the Ox: 1925 – 1937 – 1949 – 1961 – 1973 – 1985 – 1997 – 2009
Born January 6 – February 3
2019 is your year to seek and acquire the right training, the right skillset and right mindset to get from where you are to where you want to be. If feeling gloomy, get out and mingle to shake it off. You might be tempted to chase money and fame, but remember these things are temporary. Best Advice: Look inward, focus on internal happiness and realign your priorities. Pay attention to your health and boost your immune system. Ask for help and you will receive it.
Born Year of the Tiger: 1926 – 1938 – 1950 – 1962 – 1974 – 1986 – 1998 – 2010
Born February 4 – March 5
Those with Tiger in their charts will be thinking about profits in 2019. With more money, you can make your dreams come true and help other people. Your spiritual journey in 2019 is to convert great ideas from invisible to visible. What you say and do puts you in the spotlight. Best Advice: You may have a lot of fresh ideas, so write them down or you will forget them. Form partnerships to achieve your goals and manage your stress level because you will have a lot going on.
Born Year of the Rabbit: 1927 – 1939 – 1951 – 1963 – 1975 – 1987 – 1999 – 2011
Born March 6 – April 4
Get ready for a fantastic year. Stay grounded and grab opportunities that come your way. Seize opportunities in the market gap to expand your business and increase profits. No risky short-cuts. Take aim and reach your goals. This is the year you can get famous for the work that you do. Best Advice: Be strategic and plan out the platform you want to be known for. Forming a strong team will help you achieve more.
Born Year of the Dragon: 1928 – 1940 – 1952 – 1964 – 1976 – 1988 – 2000 – 2012
Born April 5 – May 5
2019 brings interesting people into your life. Your focus will be on relationships, both business and personal. If you have been looking for the right person or if you're planning to get married, this could be your year. Get out and expand your social circle. In your career, meet with like-minded people and those who offer valuable insights. Best Advice: Even if you don't feel like going out, accept all invitations. You need to take the first step, so get out of your shell and mingle. Be careful not to splurge and spend too much. Keep track of personal expenses.
Born Year of the Snake: 1929 – 1941 – 1953 – 1965 – 1977 – 1989 – 2001 – 2013
Born May 6 – June 5
You may start out bursting with new ideas and ambitions. Set realistic expectations and don't spread yourself too thin. Focus on completing current tasks rather than reaching for the stars and new ventures. With Snake in your chart you will connect with people of different backgrounds. Pay attention to the physical well-being of your loved ones and put aside family time. If anyone in the family seems unwell, make sure to have it checked out right away. Best Advice: Be prepared to travel more for work in 2019 to connect with people of other cultures and other markets. Get to really know yourself on a deep level and it will be rewarding.
Born Year of the Horse: 1930 – 1942 – 1954 – 1966 – 1978 – 1990 – 2002 – 2014
Born June 6 – July 6
Expect an exciting and wonderful year ahead. Your social life will flourish. Generous people will be supportive. Your wealth will have the potential of increasing. This year you will have the confidence to pursue your dreams. Best Advice: Make the first move to trigger your lucky stars. Expect unexpected twists and turns and make sure to have contingency plans in place so you can adapt quickly.
Born Year of the Goat: 1931 – 1943 – 1955 – 1967 – 1979 – 1991 – 2003 – 2015
Born July 7 – August 7
2018 was so busy it left you breathless, so 2019 will give you time to review your goals, make lifestyle changes and recharge. Put on your artist hat and be creative. If you had been thinking about writing a book, this is the year to make that happen. No need to wait for inspiration to paint or photograph a series, just do it. Best Advice: Nurture your creative talents and find an outlet to shine. Don't carry the weight of others on your shoulders. Focus on your own goals.
Born Year of the Monkey: 1932 – 1944 – 1956 – 1968 – 1980 – 1992 – 2004 – 2016
Born August 8 – September 7
Success for Monkey in 2019 is about growing your assets like property, financial investments or investing in knowledge. Expect overall joyful occasions and good tidings. There will be opportunities to expand your business and showcase your talents. Best Advice: Use your kind and generous spirit to help tackle any challenges. See delays and setbacks as opportunities. It's lonely at the top when you are successful, so reach out to friends, colleagues and family for support.
Born Year of the Rooster: 1933 – 1945 – 1957 – 1969 – 1981 – 1993 – 2005 – 2017
Born September 8 – October 8
Rooster people will have an eventful year, but expect highs and lows. Strengths and weaknesses will be tested, so embrace change and keep striving toward your goals. It's a good year for personal and academic development. Lecturers, students, writers, musicians, designers and researchers can achieve excellence. Best Advice: Stay optimistic—difficulties that don't break you, make you stronger. Be careful of falling, car accidents or vehicle scratches. Eliminate unnecessary risks and do not drive when tired.
Born Year of the Dog: 1922 – 1934 – 1946 – 1958 – 1970 – 1982 – 1994 – 2006
Born October 9 – November 7
With Dog in your chart you will experience growth and personal development in 2019. A happy year with celebrations is in store (someone in your family might get married). If you are looking for a relationship, get out there and mingle because you might meet your person. Expect some disappointments that can be blessings in disguise. Remember that when one door closes another opens. Best Advice: Slow down and take good care of your health. Renew and rejuvenate your body, mind and spirit. Go on a spiritual retreat, balance your diet and get enough sleep.
Born Year of the Pig: 1923 – 1935 – 1947 – 1959 – 1971 – 1983 – 1995 – 2007
Born November 8 – December 6
This is a year to attract a lot of attention. People will want to connect with you, so make sure you have something important and authentic to share. Stay focused on what is important and don't allow others to distract you from your goals. Best Advice: Sign up for a new class to increase your skills. Be careful about stress and burn out. Keep a positive attitude. You might be able to accomplish more than you thought in 2019.
Anita Rosenberg is the go-to expert for Chinese Metaphysics in Hollywood, Aspen and New York. Working with high-profile clients over the past 19 years as a "cosmic coach," Rosenberg helps you focus on your goals and discover your voice so you can put yourself confidently out there in 2019. For more in-depth information and to book a BaZi Chinese Astrology consultation, contact Anita@AnitaRosenberg.com, anitarosenberg.com.