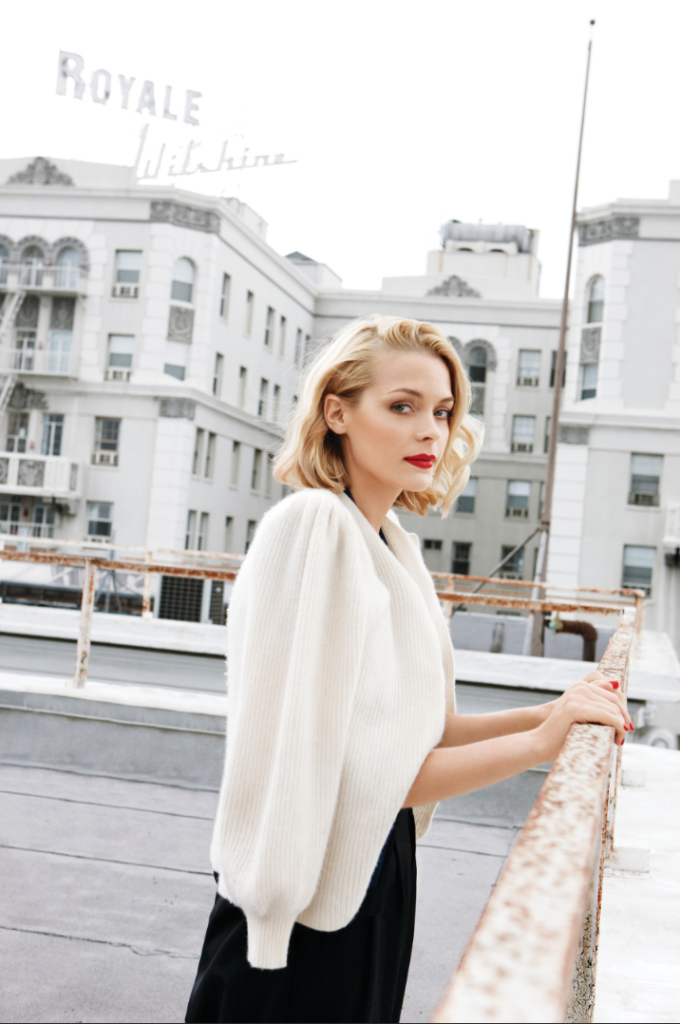 PURIST: What is your wellness philosophy?
JAIME KING: In my experience, wellness is something that changes and shifts continuously, depending on situations, circumstances, environments and age. There's no "one size fits all," and it took me years to realize that. Finding out what works in a practical way has been key, so that the inner reflects the outer and vice versa.
PURIST: How do you stay healthy?
JAIME KING: I drink a lot of water. I also do my best to move my body every day, and to hold an attitude of gratitude even when it can be really challenging. Being with my children in all ways, and creating meaningful work artistically, brings me the most joy. That is what fuels me, rather than trying to hold on to an unrealistic idea of wellness. If I am with those who I love and doing what I love, I know that I am on the right track.
PURIST: Are there any wellness must-haves?
JAIME KING: I use Zen Foods for myself and my family; having healthy meals delivered every day is a big game-changer. Dr. Barbara Sturm's Skin Food is a must-have, as well as her Hyaluronic Serum, face mask and moisturizer, as they all contain purslane, one of the most effective ingredients that reduces inflammation. Tatcha body scrub with a dry brush increases circulation and invigorates me. Sleep is so imperative. I've found that Slip Silk pillowcases and eye masks literally make me want to jump into bed at night. I love Ultima Electrolyte Powder for extra hydration. Having fresh flowers in the house inspires me, and reminds me of the simplicity and beauty of this planet. I go to the farmers market with my children, and we pick them out and arrange them together. It's a simple weekly tradition that brings so much happiness. And always, I make sure to have a great book and a journal.
PURIST: What's one thing you do every day to stay clear-headed?
JAIME KING: Meditation and yoga are at the core of my practice, even if it's for 15 minutes. Laugh and play with my family.