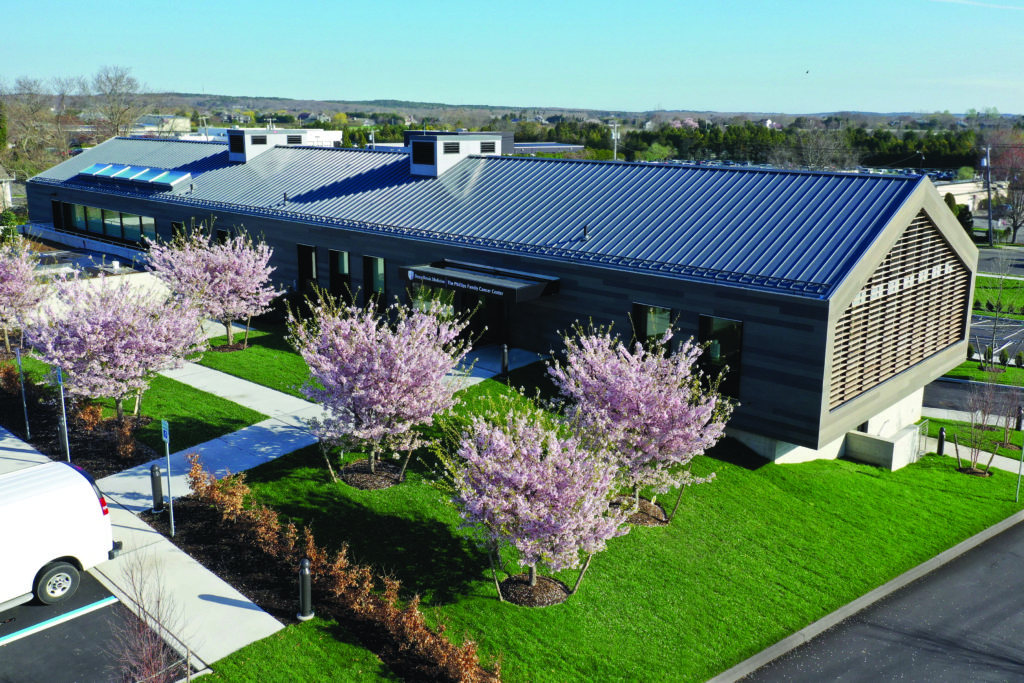 by Michele Shapiro
The cherry trees were in full bloom on April 25 when Stony Brook Southampton Hospital hosted the ribbon-cutting ceremony for the Phillips Family Cancer Center, 18 months after construction began. The blossoming trees were fitting, given the fact that the new building, which is located where a potato barn once stood, was designed to showcase the nature outside its windows and provide patients with a sense of calm (and openness, thanks to the second-story cathedral ceilings).
"Our hope is to infuse cancer care with positive, productive feelings, and to help shed some of the anxiety," says Yusuf A. Hannun, MD, director of the Stony Brook University Cancer Center. "You can never totally remove anxiety from a cancer diagnosis. But at least you can take the edge off by having a place where patients can see and mingle with other patients."
Dr. Samuel Ryu, deputy director for clinical affairs for the Stony Brook University Cancer Center and designated director of the Phillips Family Cancer Center, was involved from the get-go with the design for the $24 million project. "My philosophy is a hospital can be like a hotel lobby—relaxing, accommodating and also very private."
So why was the first-of-its-kind cancer center on Eastern Long Island built in Southampton? "The folks there, including the community and leadership, benefactors and political leaders, all thought it was a very important goal," says Dr. Hannun. "It was timely because it coincided with Southampton Hospital becoming a member of the Stony Brook Medicine health system in 2017."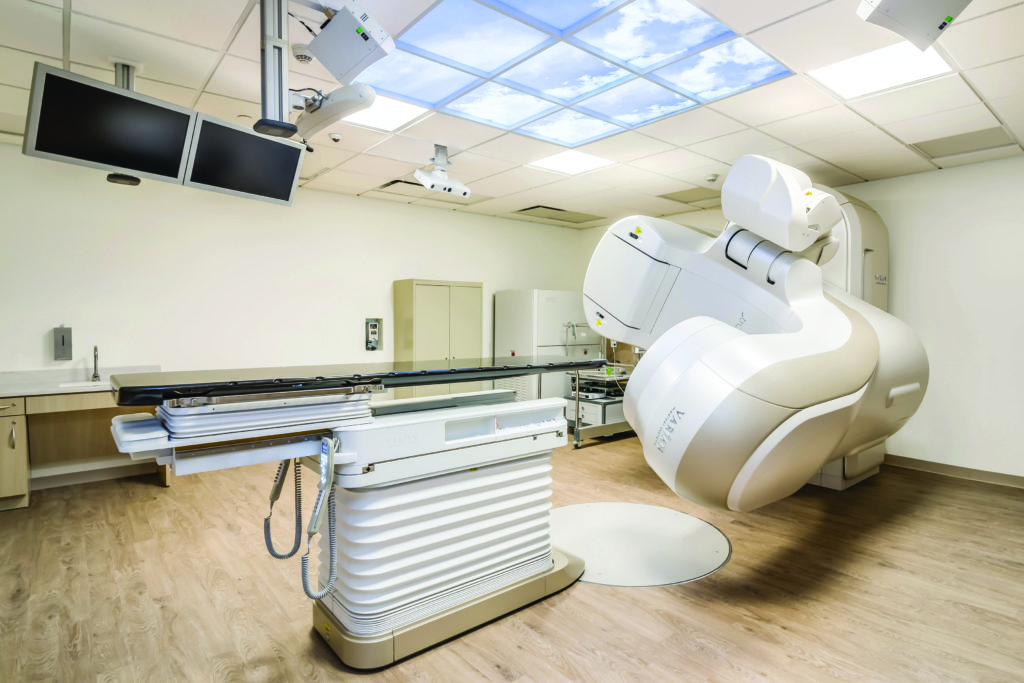 The Southampton-based center offers medical chemotherapy and radiation treatments under one roof. "It's not common for both to be offered in one place because these are two different specialties," says Dr. Ryu. But he insisted that both therapies be provided. A world-renowned expert in the field of radiosurgery, Dr. Ryu saw to it that the center was outfitted with the latest technologies, including a linear accelerator, the only one of its kind on the East End, which allows more precise targeting of cancer cells during radiation therapy.
The latest technologies are evident in every facet of the center, from the chemotherapy infusion units to the way drugs are compounded at the pharmacy. What's more, the doctors and staff have videoconferencing and communication software to fluidly share information. "If a patient experiences unexpected problems, they can be seen immediately, as needed, by a provider or medical staff," says Dr. Ryu. "They can also be seen from my office at Stony Brook."
Dr. Hannun is a firm believer that academic cancer centers such as Stony Brook University Hospital are where cutting-edge growth and development in cancer medicine is happening. Because of the alliance between the two hospitals, the 100-plus physicians engaged in cancer medicine at Stony Brook can weigh in on treatment options for patients at the Phillips Family Center.
Some cancer patients in Southampton also will be able to participate in clinical trials at Stony Brook, says Dr. Hannun: "It means patients have access to the latest developments that, more often than not, come only through clinical trials." 740 County Road 39A, Southampton, 631.638.7400, phillipsfamilycancercenter.stonybrookmedicine.edu