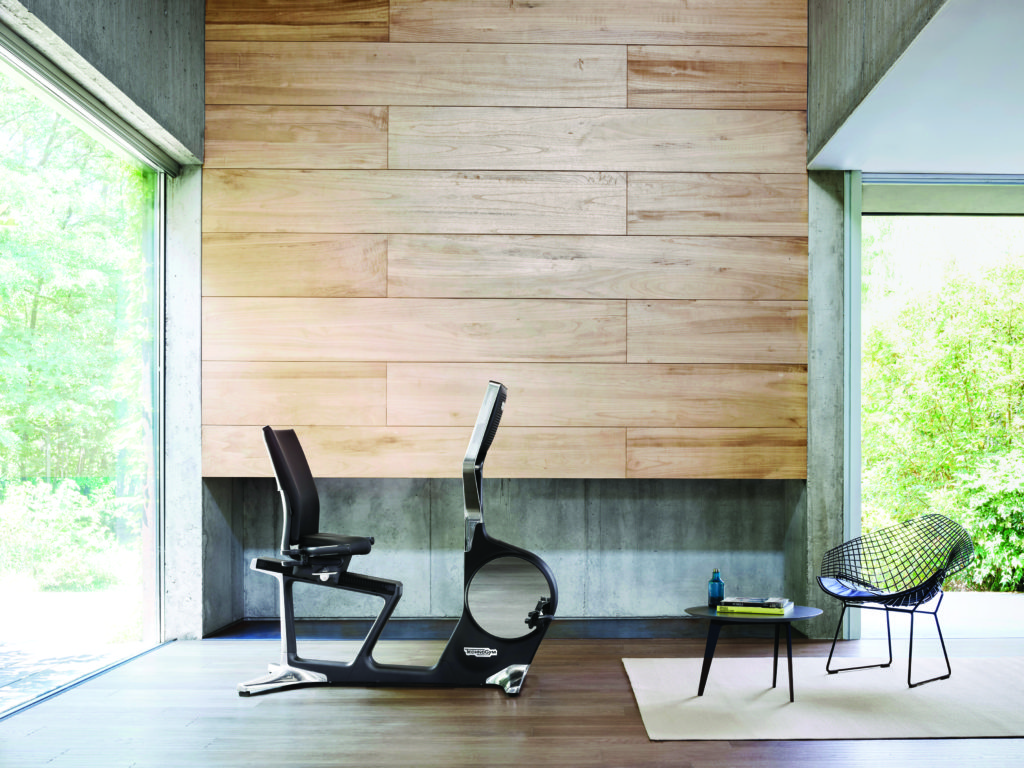 by Mark Sullivan
Six years after Steve Jobs started putting together a new kind of computer in his family's home in Silicon Valley, Nerio Alessandri was following a similar trajectory. But this entrepreneur's story takes place in the Italian region of Emilia-Romagna, where he began assembling a new kind of fitness equipment in his parents' garage in 1983. Trained as an industrial designer, Alessandri wanted to make gyms more accessible with his company, Technogym. "Fitness was still very much a niche market at that time," he says. "It was all about bodybuilding. My dream was to develop the technology, improve the design, and open it up to loads more people." More than three decades later, over 50 million people train with Technogym every day.
Technogym users include competitors at the past seven Olympic Games. They are most likely using the Skill line of equipment, available for home use and geared toward serious athletes or competitive fitness enthusiasts. But for people just looking to squeeze a few hours of exercise into their weekly routine, there's the Personal line, designed by Antonio Citterio, the Italian architect and furniture designer known for his collaborations with international powerhouses like B&B Italia and Vitra. With sleek shapes and surfaces of micropolished steel and aluminum, these award-winning machines are designed to be displayed like works of art.
When Alessandri talks about Technogym, he's quick to point out similarities with tech giants like Apple. "We have a very similar business model," says the 58-year-old CEO. "The idea is that our product needs to be nicely designed, but at the same time it needs to be built on a platform where people can completely personalize their experience." Technogym's MyWellness swipe-screen interface makes it easy to keep track of workouts and personal fitness goals, accessing them at home or on the road.
From the beginning, Alessandri has promoted wellness as a state of mind, emphasizing regular physical activity, a healthy diet, and a positive mental attitude. This is underscored by "Exercise Is Medicine," a long-standing partnership with the American College of Sports Medicine that promotes physical activity as a way to prevent disease. "We are passionate about this idea," Alessandri says. "Fitness is about working out. Wellness is about so much more." 70 Greene St., New York City; technogym.com