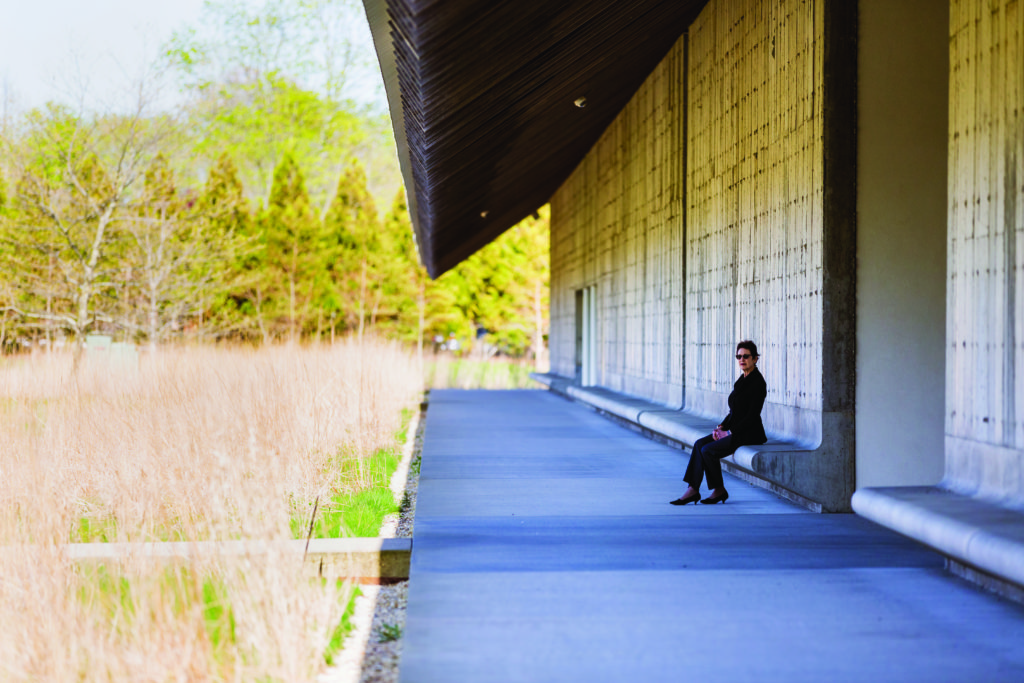 TERRIE SULTAN
Director, Parrish Art Museum
Mission Statement
"We want people to think of the Parrish Art Museum as a part of their everyday life. We are here for them: We have masterpieces in our collection, plus performances, music and workshops."
Wellness Perk
Her office view. "With floor-to-ceiling windows that face north, I have a broad view of our meadow and trees. When I'm talking on the telephone, I'm looking out at sea grasses and wildflowers. You really get a sense of renewal."
On View Now
Exhibitions by Renate Aller, Jean-Luc Mylayne and Thomas Joshua Cooper, through the middle of July. "Each," says Sultan, "is involved in the questions about humanity's interaction with, and relationship to, nature."
Family Ties
Her brother is the renowned artist Donald Sultan. Growing up with artistically inclined parents, the siblings enjoyed early years filled with free creative expression. "Singing, dancing and acting were very natural parts of our everyday lives," recalls Sultan. "I can't imagine a time in my life when I didn't have some form of art as part of what I did every day."
Wearable Art
"I was a Peace Corps volunteer in Samoa, where tattooing is a very important aspect of the culture. I have a Samoan tattoo on my wrist. It's a traditional symbol: a series of black lines, triangles and chevrons. This tattoo is like the ultimate souvenir of a time in my life that was very transformational."
By the Numbers
There are 3,265 objects in the permanent collection (including seven by Terrie's brother Donald), plus almost 900 photographs comprising the William Merritt Chase Archives.
—Julia Szabo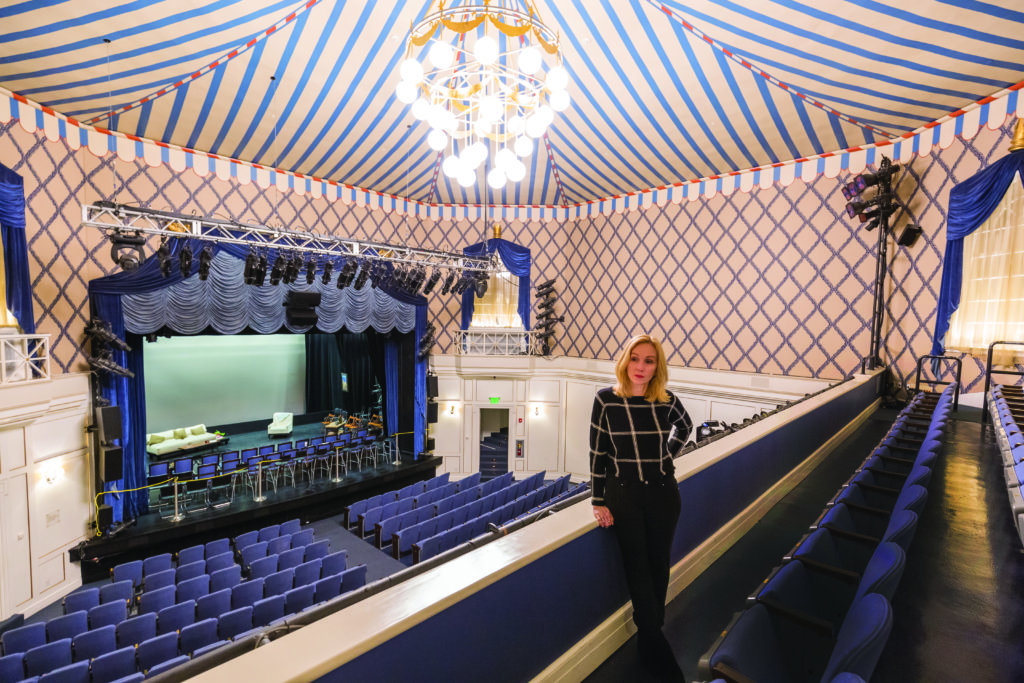 ANDREA GROVER
Executive Director, Guild Hall
Personal History
Grover was previously a curator at the Parrish Art Museum, a research fellow at Carnegie Mellon University and founder of the Aurora Picture Show in Texas.
Mission Statement
"Our goal—to be a gathering place where the arts would serve to encourage a finer type of citizenship—remains unchanged since our founding by Mrs. Lorenzo E. Woodhouse in 1931. It's a place where we think of everyone as creative."
2019 Highlights
Tony Oursler's Water Memory takes over the museum from June 8 to July 21, and Ugo Rondinone's exhibition Sunny Days will debut at the Guild Hall Summer Gala on August 9. Also on the lineup of eclectic virtuosos: A Thousand Thoughts, a live documentary with the Kronos Quartet and filmmaker Sam Green; Philip Glass – Works for Piano; and Guitar Masters with legends Buddy Guy and Rosanne Cash.
The Ghost of Guild Hall
Whenever Grover hears a rustling while alone in the building at night, she senses the presence of Inez Whipple, a former director of over 30 years. "I feel a kinship with her, so I do say hello to Inez once in a while."
Green Gardens
From the archives, a 1936 photo of Little Edie Beale at age 19 in the Guild Hall garden. She was a participant in the members' art exhibition, as was Jackson Pollock and Lee Krasner.
Wellness Perk
"When I moved to the Hamptons, I had this sensation that I was on vacation, because around every corner there's a beautiful vista. The quality of my life has improved greatly; I eat so much better here, surrounded by farm produce and fresh seafood."
Motivation
"I like experiences that leave me saying, hmmm, what did that mean? That's what drives me: those moments, aesthetic experiences, when your heart and mind are equally engaged in inquiry."
How Creativity Fuels the Community
"Doctors in Britain have begun prescribing art as a treatment for various conditions, from physical ailments to depression. They're using art to help people improve their quality of life: It sharpens concentration, increases communication skills, and adds a level of socializing to people who might not have regular contact with a community. Art is the magic salve for what ails you."
—R. Couri Hay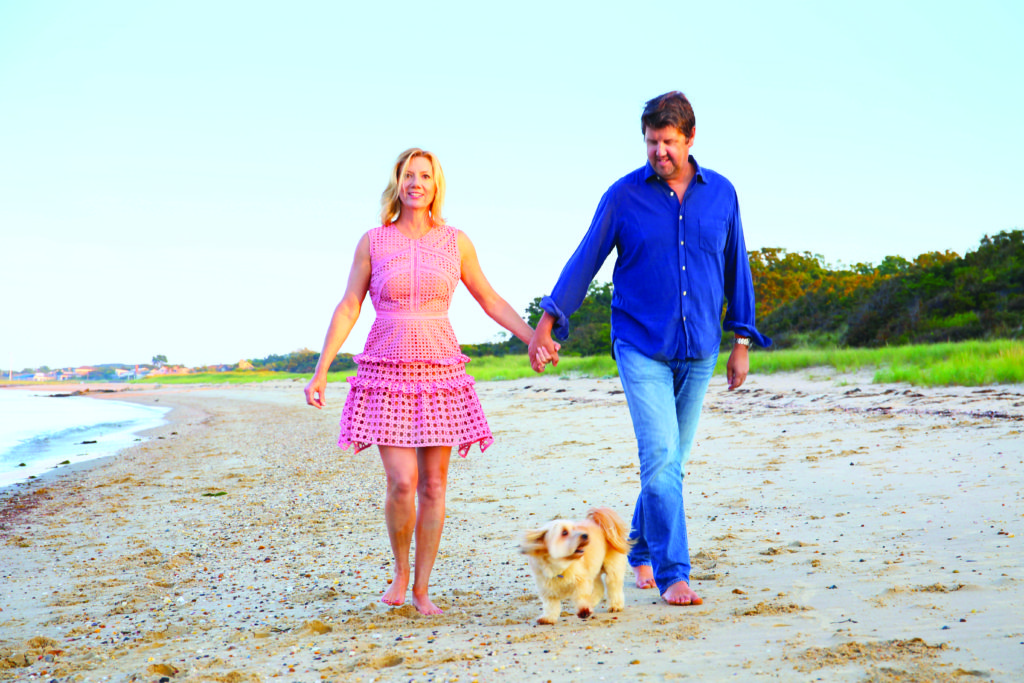 ANNE CHAISSON
Executive Director, and DAVID NUGENT, Artistic Director,
Hamptons International Film Festival
Mission Statement
A year-round Hamptons-based nonprofit arts organization producing programming all year long, HIFF's tent-pole program is the annual film festival in October. "HIFF is the only event that takes place on the same weekend in every village simultaneously," notes Chaisson.
Coming Attractions
The first SummerDoc (on June 29 at Guild Hall) will be Maiden, hosted by HIFF's co-chairman Alec Baldwin. "I have programmed and co-moderated SummerDocs with Alec for the past 11 years," says Nugent.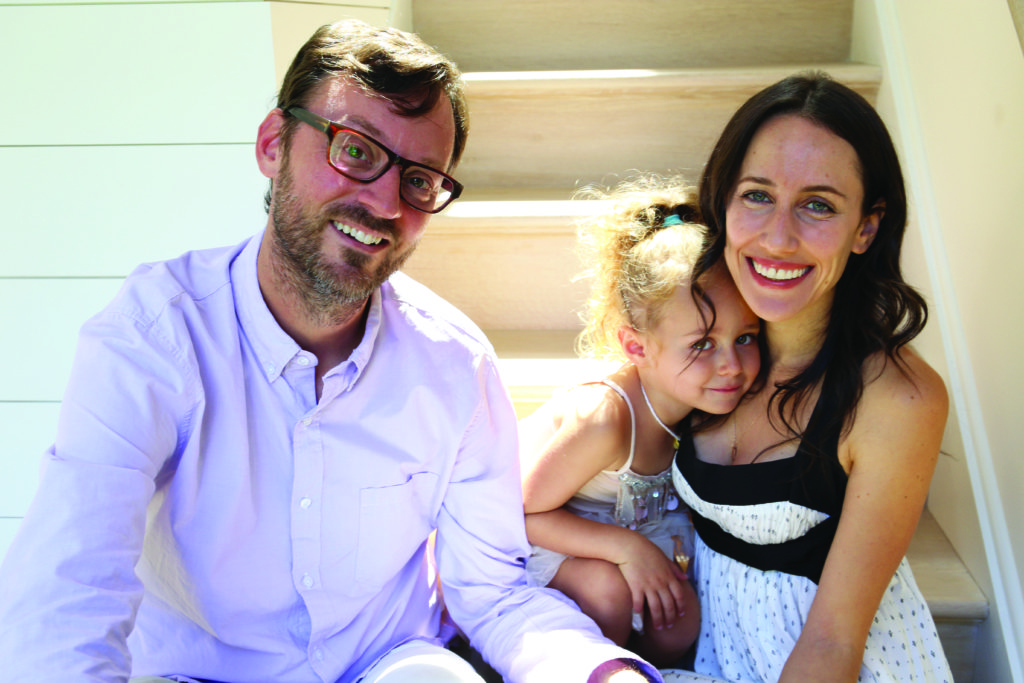 Year-Round Programs
A screenwriters lab, SummerDocs, an educational initiative called HIFF Jr. offering a summer film camp, and a UN short film partnership bringing schoolkids to the annual film festival are just some of HIFF's special offerings to the community. "We go into Hamptons' schools to present special educational programs, four times per year," says Chaisson. "In May, we went to the Montauk middle school to make short documentaries with fifth-graders."
Filmmaker Awards
HIFF provides filmmaking grants and has a competition during the annual five-day film festival where filmmakers can win $180,000 in goods and services.
Selection and Serendipity
HIFF is currently open for submissions. The programming team travels the world looking for the best cinema each year. HIFF also receives over 3,500 submissions. They have a unique track record with choosing films that do well in awards season. "In 2008, when I came on as festival programmer, I fought for Slumdog Millionaire, after seeing it at the Toronto Film Festival. It went on to win eight Academy Awards," recalls Nugent.
"We are the only festival in the world that has screened the eventual Oscar Best Picture since 2010," says Chaisson.
Wellness Perk
HIFF features an "Air, Land and Sea" program launched in 2016 to create awareness around man-made environmental issues and allow filmmakers and experts to discuss solutions to these problems. "We bring the world to the Hamptons, through film," says Chaisson.
"Every year we invite over 150 filmmakers and writers who have never been to the Hamptons," says Nugent. "I love showing them my favorite hiking trails and beaches."
—Regina Weinreich