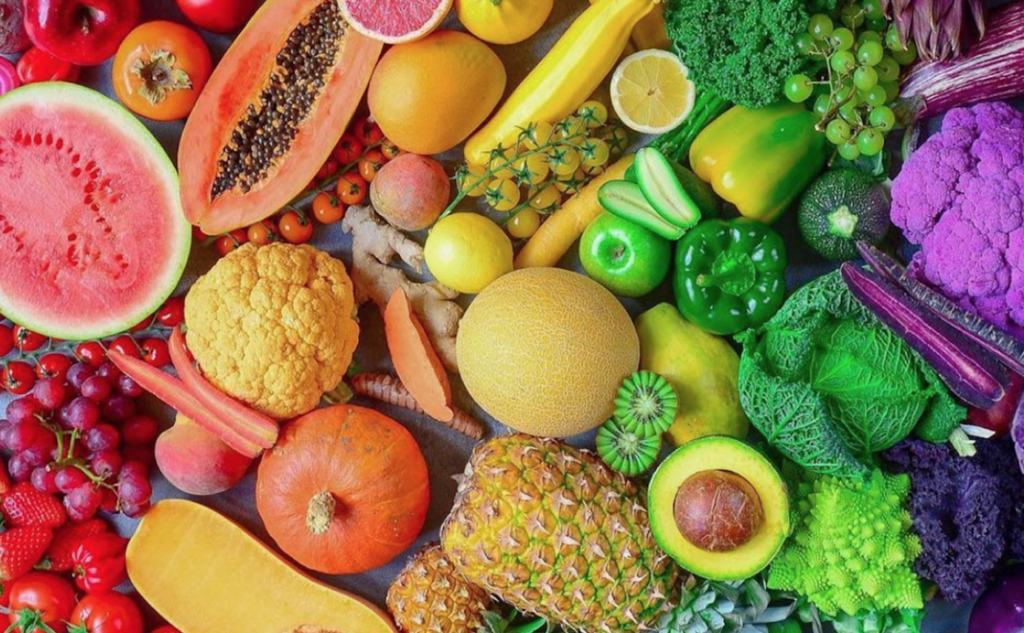 Kick off the season & glow from the inside out with PURIST at our Flow Festival where Food is Medicine! Join us on an exciting journey through the historic Watchcase factory, where each residence has been beautifully transformed into meticulously crafted penthouses, condominiums & town homes featuring local food samplings, beverage stations, and wellness offerings for the mind, body and soul!
Indulge in healthy treats from chefs & restaurants including:
Gourmet cheeses from Cavaniola's Market; farm-fresh produce from Green Thumb Organic Farm; gluten-free pies from Sag Pizza; locally-farmed oysters from West Robins Oyster Co.; raw bar from The Seafood Shop; farm-to-table fare from Rosie's; crudité cups from Hampton's Farms; sushi from Sen; taquitos from K Pasa; vegan burgers from Hampton's Hawaiian; plant-based, sugar-free yogurt cups from Lavva; solar cooking by Aspen-based Chef Alex Forsythe; and delicious offerings from Topping Rose House, Claudio's in Greenport, Tastings Catering and Pierre's.
Refreshing cocktails and juices including:
Juice Press smoothies and fresh juices; HINT water; Fleurs de Prairie rosé; Casa Dragones tequila; Wölffer sparkling cider; Matcha Bar energy drinks; h2r0se water; Kettle One Botanicals; Bailey's almond iced coffee; Sweet Reason sparkling CBD water; Plain-T teas; and more!
Other onsite wellness activations include:
Massages from Zeel; meditation and wellness talks with Attune (schedule below); CBD stations and mocktails by Papa & Barkley; biodegradable products by The Laundress; yoga and SUP by the pool with Paddle Diva; and more!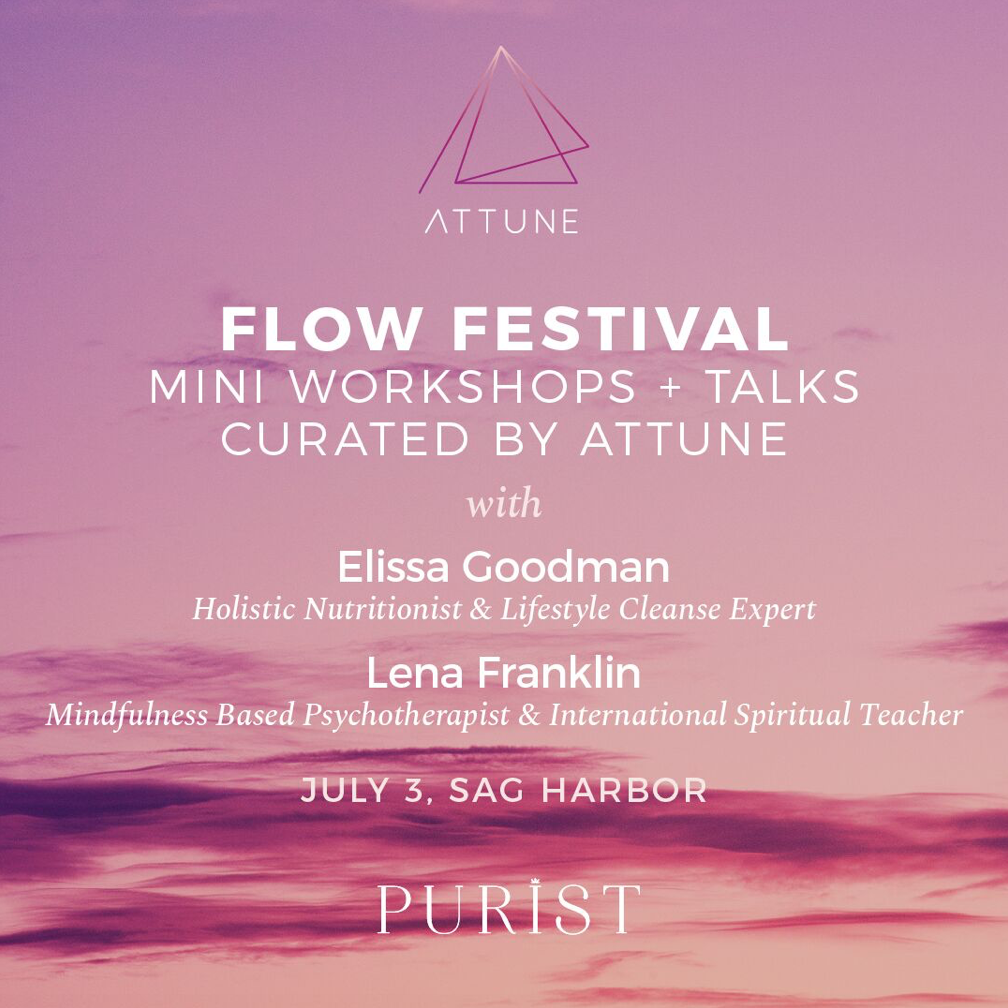 Get a taste of Attune, a curated wellness event in the Fall outside of Atlanta that is bringing their special talks and mini-workshops with 2 industry-leading experts on holisitic nutrition and mindfulness/meditation to the Hamptons!
Three wellness talks with Elissa Goodman, Los Angeles based Holistic Nutritionist, Cleanse Expert, and Best-Selling Author of Cancer Hacks. She will be sharing her expertise with three wellness talks to cover a wide range of wellness interests:
4:15 pm: "Cleanse Curious" – If you're interested in learning more about cleansing, Elissa has worked with thousands of cleanse clients, both with her delivered cleanse program in Los Angeles and her partnerships in creating cleanse programs for Cafe Gratitude and M Cafe and has created a program that is about nourishment and fulfillment, not starvation and deprivation. She'll be sharing the everyday ways to live a cleansing lifestyle.
5:15pm: "Good Gut" – Good health starts with good gut health. It's the cornerstone for wellness and the root cause of most health issues. Elissa will share the ways we can support and rebuild gut health, from your diet to effective supplements and lifestyle choices for a good gut.
6:15pm: "Autoimmune Hacks" – Rates of autoimmune disease are quickly increasing, with the National Institute of Health stating that at least 23.5 million Americans are currently affected by autoimmune disease. It is more imperative now than ever before that we become educated on the signs and symptoms of various autoimmune diseases as well as the best practices (both pharmaceutical and holistic) of how to treat them. Through her own journey, Elissa has learned about holistic and natural methods to heal her body and mind and will share them with you.
In addition to these talks, Attune also presents Lena Franklin, Mindfulness-Based Psychotherapist and International Wellness Teacher. She will be bringing her wisdom on mindfulness, meditation and psychological healing, offering three transformative classes that will teach you easy-to-implement body-based tools to enhance your radiant health and happiness.
4:15pm: HEALING THROUGH MINDFULNESS: As a psychotherapist and speaker, Lena has taught thousands of people about the power of our minds ~ how our thoughts truly create our reality. Sharing the teachings of mindfulness around the globe, Lena is skilled at inspiring you to harness the present moment as your greatest tool for mind, body, spirit healing. Join Lena for this experiential class on how to heal yourself using the Power of Presence. All that you seek exists within.
5:15pm: MASTERING MEDITATION: Whether you're meditator or curious about beginning meditation practice, this class is for you! Meditation is a state of mind that we can utilize to cultivate sustained inner balance. Lena delivers teachings on how to use meditation as a powerful tool to increase your mental clarity, focus, inner peace, intuition and overall vitality. During this class, Lena will share Western neuroscience integrated with Eastern meditative practices. You'll walk away from this class with tangible tools to begin a blissful daily meditation practice.
6:15pm THE ART OF MINDFUL LIVING: Mindfulness is about walking through the world with new eyes and an open heart. Every moment we're alive is a moment with the capacity for joy, peace and beauty. When we adopt a Mindful Living philosophy, we live beyond stress and anxiety, increasing our health and happiness beyond our wildest dreams! During this class, Lena will teach you portable mindfulness practices you wan easily weave into your daily life for BIG impact. You'll also learn how the Art of Mindful Eating can be a game changer in your daily routine.
This event will take place at the restored historically-rich industrial building that is The Watchcase Factory in Sag Harbor. With its 19th-century architecture preserved with painstaking detail and repurposed into luxurious residential living spaces following best practices in green building, guests will have exclusive viewing of all available remaining units, marketed by ​Sothebys International's Realty.
Maserati's new SUV will also be on-site at Flow Festival! Come check it out and sign up for a test drive!
*A percentage of ticket sales will be donated to the Wellness Foundation.
Get your tickets for Flow Fest here!