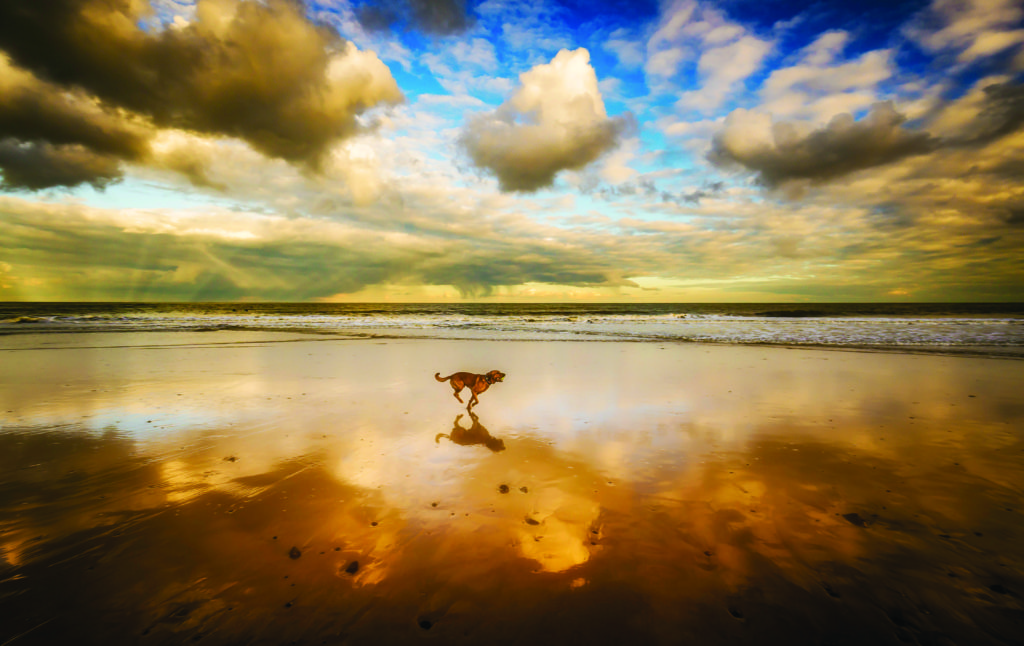 Preventing beloved pets from being attacked by disease-carrying ticks, fleas and mosquitoes is a summertime priority for animal lovers. Conventional chemical treatments are toxic to both pets and their people. Happily, these alternatives are as effective as they are nontoxic.
No See'em Spray by STANDWellness
Ticks are scent-driven creatures, so prevent them from hitching a ride on your pet with two smells ticks hate: keratin and lavender, active ingredients of No See'Em Spray. Spray it daily all over your pets, taking care to avoid their eyes. Available at STANDWellness, 631.500.9021
Food Grade Diatomaceous Earth
The fine white powder produced by pulverizing fossils is like a microscopic chainsaw—fatal to biting insects, crushing their exoskeleton—yet it's completely harmless to mammals. Always use food grade DE, sparingly. diatomaceousearth.com
Cistus Tea
Biting insects abhor this mild, pleasant-tasting detox tea made of cistus incanus flowers. The tea imparts its scent to the skin when ingested, so brew it up daily and add it to pets' food and/or water. plain-t.com —Julia Szabo
Pampered Pets: New products for nontoxic pet grooming
Dr. Cindy Bressler, DVM, the legendary vet known for treating the furry children of high-profile pet parents—as well as her 24/7 visits to patients' homes for every kind of emergency imaginable, from toxic bee stings to pot brownie ingestion—has launched a product line in partnership with Mixlab, the popular new pet compounding pharmacy created by Fred Dijols, Stella Kim and Vinnie Dam.
Among the items under the collaborative label Dr. Cindy Bressler x mixlab: Organic Lavender and Thyme Shampoo (made with oatmeal, kelp, jojoba, vitamin E, aloe vera and honey; $19.99), Lavender Conditioner ($14.99), Coconut and Aloe Hair Mask ($22), Coconut Sunscreen ($22), and Paw Pad Salve ($12.99).
"The products are all-natural and very soothing," says Dr. Bressler. Available at drcindybressler.com/shop and through mixlabrx.com, which will also be delivering food and prescriptions to the Hamptons throughout the summer. drcindybressler.com —Beth Landman