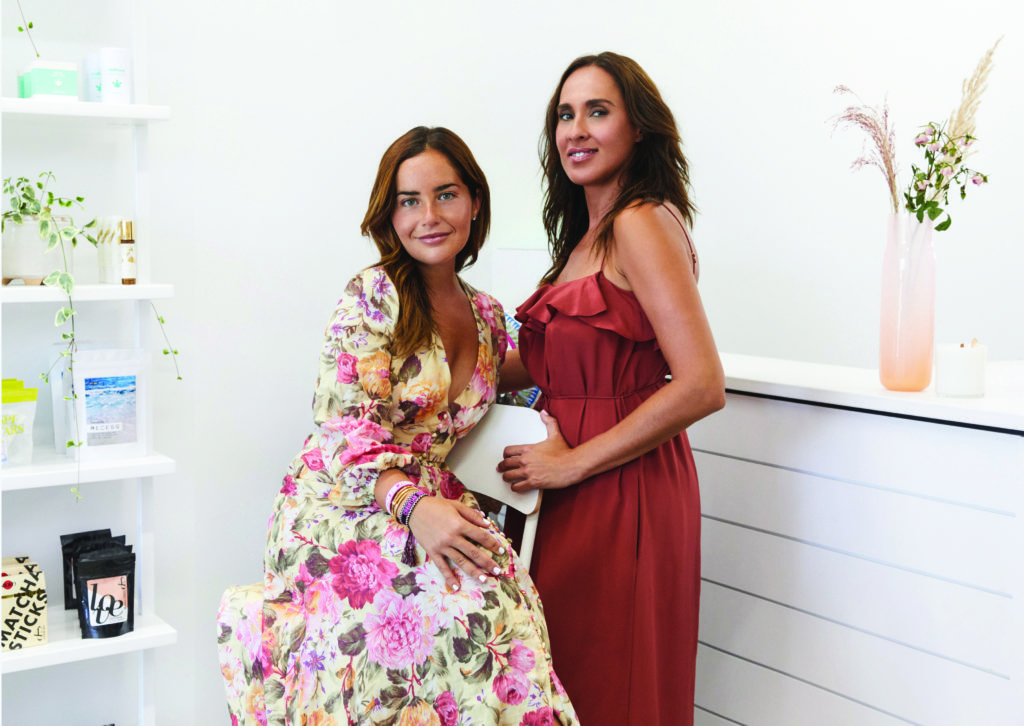 By Ray Rogers
PURIST: The Surf Lodge prides itself on its commitment to sustainability. Tell me how it started, and how you've reached the goals you've set for yourself in regards to sustainability?
Jayma Cardoso: It starts within your local community and taking pride in being an active participant in the movement to make your community better. For The Surf Lodge, it's beautiful Montauk and doing our part in eliminating plastic (I'm pleased to announce we're plastic-free) and minimizing our footprint (this year we installed a new septic system that actually reduces our nitrogen output), which is critical to fresh water in Montauk and the wildlife that flourishes here.
Marisa Hochberg: In directing partnerships for The Surf Lodge, I seek to find brands that are totally committed to making sustainable products, as well as giving back to the environment often through charitable efforts. When seeking water partners, down to the cups we use at the bar, I make sure to partner with companies that use biodegradable materials that won't have a negative impact on our environment. Every year I attend the Expo West show in California, and when I'm looking for brand partners for The Surf Lodge, I only speak with brands that have eliminated single-use plastic and are committed to sustainability.
PURIST: Did you have any role models in the hospitality field in this regard?
JC: I'm a fan of Ronald Sanabria; he leads the Rainforest Alliance's sustainable tourism program. He is a guardian of sustainable tourism.
PURIST: What are your criteria for responsible brand partnerships at the hotel and what brands you sell at Sanctuary?
JC: An earnest nature to sustainability, community, valuing your partners and a belief in well-being for future generations.
MH: I've been coming out to Montauk for my entire life. Seeing how the town has changed, I try to stay authentic to the old Montauk, while incorporating some of the changes when forging brand partnerships for The Surf Lodge. Our partnerships feel very authentic to Montauk, while also catering to the needs of the new clientele here. We sell brands at The Sanctuary that I've found in my travels and that I knew should have a presence in Montauk. Most of the curation is what I use in my everyday wellness routine.
PURIST: How do you vet your partners to ensure everyone is as above-board as they claim?
JC: Certification goes a long way, but more important is commitment to community. The brands we work with go a lot further than responsible products and packaging… they are giving back to the people and the bounty of nature that creates it all.
PURIST: Tell us about the vegan, cruelty-free and clean beauty products you sell at Sanctuary—everything from Moon Juice to Supergoop! to Costa Brazil. What's inspiring about these brands, and bringing them to your clients?
JC: I'm really proud of all the brands we partner with but I hold dear to my heart Costa Brazil; they work closely with Conservation International, which protects the rainforest and indigenous people who inhabit it. The rainforest creates more than the magic within their beautiful products; it's the lifeblood of our world.
PURIST: Do the uniforms at Surf Lodge also speak to sustainability?
JC: We're really blessed to be working with Mavrans for the men's uniforms; the fabric is made from recycled plastic bottles. For the women's uniform, it's Farm Rio; they donate a tree to be planted in the Amazon for each purchase.
PURIST: One of the biggest initiatives this year is the implementation of a new sustainable septic system. Groundwater quality is a big area of concern in Montauk. How did you find this solution and what went into the decision to upgrade to an innovative and alternative on-site wastewater treatment system?
JC: Being on Fort Pond, this has always been a priority for us. We worked with both the community and the Town of East Hampton. There are many powerful and thoughtful voices that played a valuable role in helping us find the very best technology, so that we'd be an asset to the community in the preservation of our fresh water and the environment that thrives upon it.
PURIST: You've eliminated single-use plastic at The Surf Lodge. Was that an easy choice to make?
JC: It's the only choice to make; it's our chance to be a part of establishing what we value in our community. Eliminating plastic and creating alternatives is vital to healing our oceans.
PURIST: Any other key ways The Surf Lodge and Sanctuary are focused on environmental sustainability?
JC: We're also working with H&M Sustainability group and encouraging our guests to recycle their clothes in the H&M bin we have on property. And we partnered with PathWater, which makes reusable and recyclable aluminum bottles with a high-quality water inside.
MH: We have partnered with Free People Movement, which just launched an eco-friendly three-piece Econyl workout set. For every 10,000 tons of Econyl raw material used to make this workout gear, as many as 70,000 barrels of crude oil are saved, and 51,100 tons of CO2 equivalent emissions are avoided, all the while reducing the global warming impact of nylon by up to 80 percent.
PURIST: Jayma, you were recently the recipient of the "Women Making Waves" award at the 5th Annual One Ocean charity event in Montauk, put on by the Surfrider Foundation. What did that mean to you?
JC: It's one of the greatest honors bestowed upon me to help represent the Surfrider Foundation. This is an incredible community-based activation—I encourage everyone to get involved. Not only are you part of healing water, you meet unbelievable people and become part of a movement that will enrich your life and the world around you.
The Surf Lodge is located at 183 Edgemere St., Montauk; The Surf Lodge Sanctuary is located at 716 Montauk Hwy., Suite #3, Montauk; thesurflodge.com