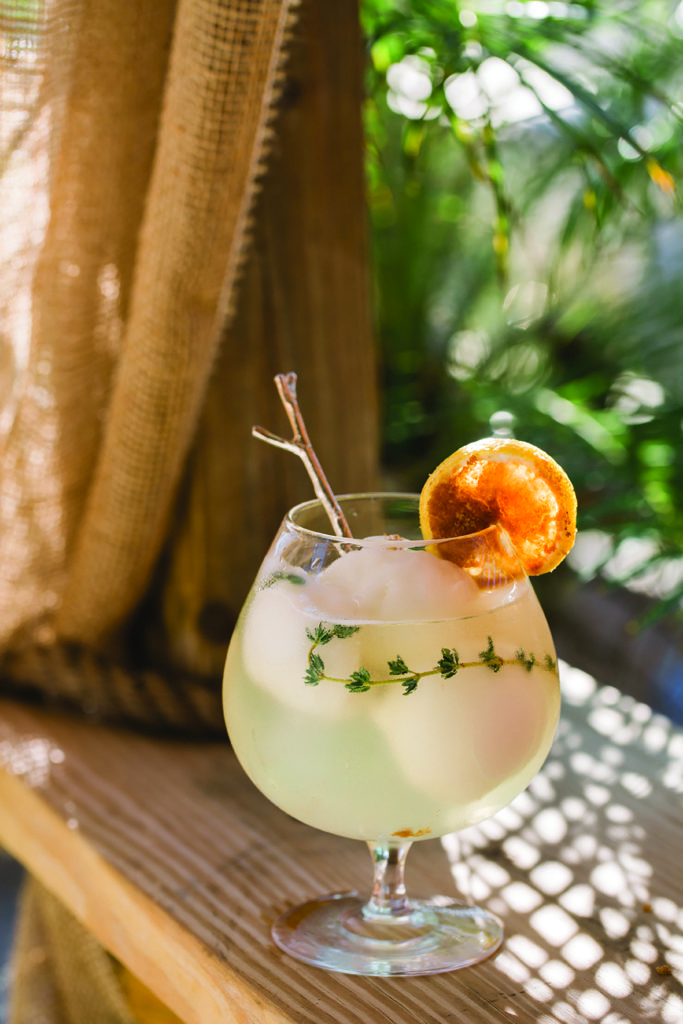 Ray Rogers: First you created Lynn's Hula Hut in Montauk—a much-loved local tiki bar in the Montauk Boat Basin. How did Hula Hut Spirits evolve from there?
Lynn Calvo: Honestly, I never intended to write a cocktail book (Tiki With a Twist ) or to start my own liquor brand. I just wanted to do something unique. I'm very passionate about flavors and experimenting with different ingredients, and I love to entertain. Time and time again people told me that I should bottle my infusions, that they were amazing. So I did.
RR: You are inspired by Tahiti, Gauguin, the tropics. What speaks to your heart and soul about the tropical life?
LC: In the tropics, life is simpler, less is more, which is my philosophy when creating cocktails and spirits. It's nature at its finest. There's such an abundance of exotic fruits and herbs. My creative juices go crazy when I'm in the tropics—no pun intended.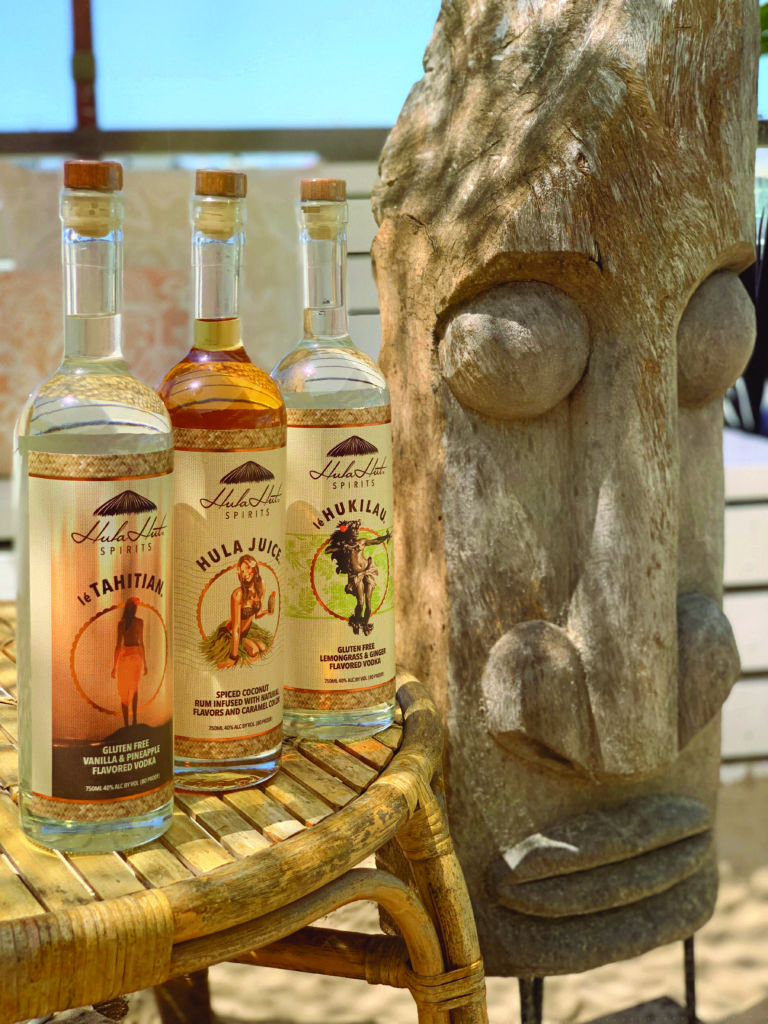 RR: Your brand is built around the idea that "Natural and fresh is best." The clean spirits are infused with organic, natural essences of ginger, lemongrass and Tahitian vanilla bean. How does that impact the flavor?
LC: Fresh is always best. It's how I was brought up. My mother and my grandmother never opened a can of anything. Everything came from the garden.
Hula Hut Spirits began as my top three best-selling natural infusions at Lynn's Hula Hut: Lé Hukilau vodka has a natural essence of ginger and lemongrass, Lé Tahitian vodka has the essence of Tahitian vanilla bean and pineapple, and Hula Juice rum is an all-natural spiced coconut rum with 14 trade-secret ingredients. You would think that a spiced coconut rum with pineapple juice would be way too sweet, but it's not at all. It was important to create a spirit that came as close to the "Mother," as I refer to the original recipes. I wanted people to be able to enjoy these all year long. There will also be several brand extensions such as ready-made cocktails—no mixing necessary!—and organic elixirs. The sky's the limit. hulahutspirits.com
Mango Cita
2 oz. Lé Tahitian vodka (Tahitian vanilla bean)
½ oz. fresh lemon juice
2 oz. mango nectar
Mango slice
Combine vodka, lemon juice and mango nectar in an ice-filled shaker glass.
Shake, then strain into a 12 oz. glass full of ice.
Cut a slit in the mango slice and place on rim of glass.
Hukilau Lemonade
2 oz. Hukilau Vodka (lemongrass and ginger)
Equal parts water and fresh lemonade
Fresh sprig of lemon thyme
Brown sugar-coated lemon wheel (or a plain lemon wheel)
Combine vodka and water/lemonade mixture in a 12 oz. glass full of ice; stir.
Garnish with lemon thyme.
Cut a slit in the lemon wheel and place on rim of glass.
Hula Juice Cocktail
2 oz. Hula Juice rum (spiced coconut)
4 oz. pineapple juice
Fresh lime wedges
Drizzle of Gosling's dark rum
Combine Hula Juice rum and pineapple juice in a 12 oz. glass full of ice; add a squeeze of lime juice and stir.
Drizzle Gosling's rum on top.
Cut a slit in a lime wedge and place on rim of glass.