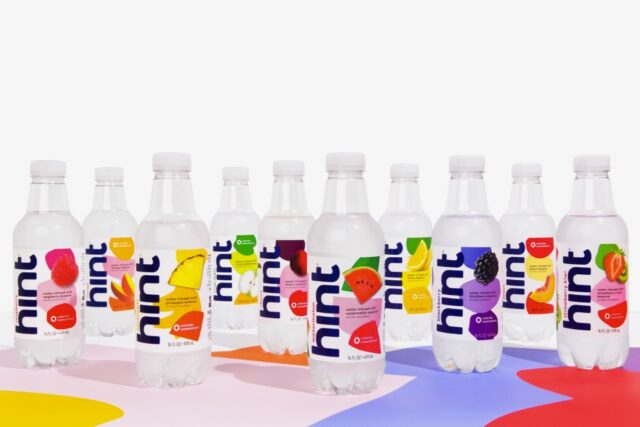 Back in 2004, I was not feeling at the top of my game. I was overweight, my skin looked terrible and I had zero energy. My doctor told me, "It's your metabolism slowing due to age. Fairly normal, but you should go on medication."
I wasn't convinced pills were the answer. There had to be a link between what I was eating and my health. I cut diet soda out of my routine, and started drinking water instead. Three months later, my acne was gone, I was bursting with energy, and I had lost 40 pounds.
Drinking plain water, unfortunately, was too bland for me, so I cut up fruit and added it to pitchers of water. I loved the subtle fruit flavor and so did my three kids. Soon, it was all my family wanted to drink.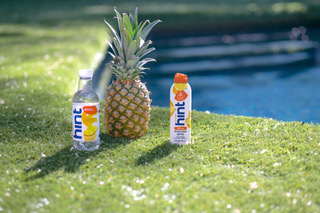 Even though it was a simple idea—water with just a hint of fruit—there was no product like this on the market. There had to be millions of people just like me, who were drinking too many sugary beverages and not enough water. I had a lightbulb moment: Could this become a business?
I spent the next six months developing hint into a viable product. Women often tell me the toughest issue that they face while building a business is raising money because, well, they're women. But you can't let that stop you. Initially, I funded hint with credit cards, help from friends and family, and angel investors. Mind you, I had no beverage or food experience, which made this an extra leap of faith. I came from the internet industry, running AOL's ecommerce business, but I was on a mission.
On my way to give birth to our fourth child, my husband Theo and I hand-delivered the first cases of hint to my local Whole Foods in San Francisco. Hint was officially on the shelves.
Today, hint is distributed nationwide and one of the most popular beverages in Silicon Valley tech firms like Google, Facebook and Square. This is just the beginning. We're dedicated to creating products people love to use, so they can lead happy and healthy lives. After several run-ins with precancerous cells caused by sun damage, I decided to create a reliable, pleasant-smelling sunscreen with no parabens and oxybenzone. In 2017, we launched a fruit-infused SPF-30 sunscreen mist, kicking off hint's personal care products collection. Next, we're working on a fruit-scented, allergen-free deodorant, which we hope to debut later this year.
During my time as founder and CEO, I have to say one of the coolest perks of the job is being a mentor to other women and men. A few years ago, my son said to me, "There aren't very many female CEOs, so how did you get there? Because you've always been the CEO since I was little."
Short answer: It's taken a lot of patience and hard work. I meet lots of people right out of college who want to start their own company and I always tell them, "Walk before you run." It's not impossible to launch your own business, but there's nothing wrong with working for someone for a while. Use it as a starting point for doing bigger and better things.
It's also important to do something you truly care about. Passion is what fuels you, and I also think most people would love to say their legacy is, "I made a difference."
Kara Goldin is the founder and CEO of hint, Inc., a healthy lifestyle brand that produces award-winning, unsweetened flavored water, as well as a scented sunscreen spray that is oxybenzone- and paraben-free. She's also launched The Kara Network, a digital resource and mentoring platform for entrepreneurs and business-minded people, and the podcast Unstoppable, featuring founders, entrepreneurs and disruptors across various industries. drinkhint.com