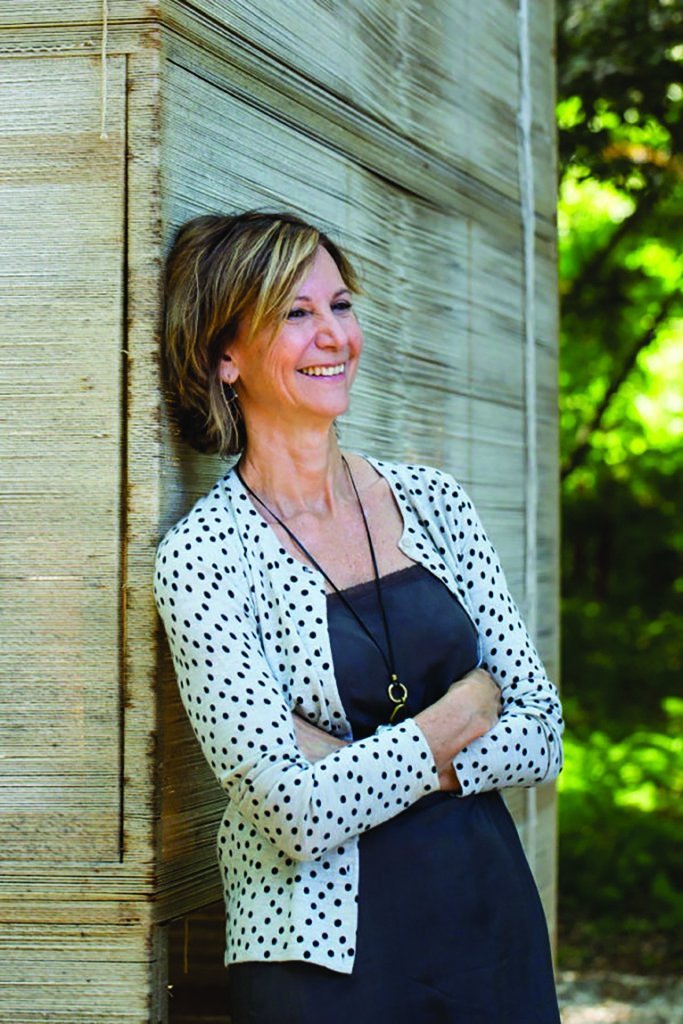 By Regina Weinreich
These days Toni Ross waits an hour to be seated at Coche Comedor, the latest in her chain of wildly popular East End restaurants, just like everyone else. "I'm negotiating a parking spot," she quips, noting the jam-up at its Amagansett location. At this year's 27th Hamptons International Film Festival, Ross, a founder and former chair of the festival—and now a sculptor with a studio in Wainscott—will receive the Dick Cavett Artistic Champion Award, for lifetime achievement.
In 1993, she and her late husband, Jeff Salaway, then young parents, were approached to help start a film festival in the Hamptons. The daughter of Time Warner mogul Steve Ross was an obvious choice, but the decision to say yes was motivated by commerce as well as art: The East Hampton business owners, having opened Nick & Toni's in 1988, suddenly thought, "Wouldn't it be great to extend the season?"
"October made sense," says Ross. "I became festival chair while I was pregnant. I had no idea what I was doing. I remember seeing throngs of people and going, 'Oh my god!' This was so much more than we could imagine." She is now chair emerita, "which is wonderful because I get to do the projects I am passionate about. Being back is like seeing your child grow up," Ross says, gratified that the festival balances high-profile features that go on to win Oscars with quieter, local films like Conscience Point, a documentary about the Shinecock Reservation. The film, Ross notes with pride, "could be quite controversial! The Hamptons is beautiful, bucolic, and known for tremendous wealth, but there is a different side, with diversity of population, lack of wealth, and race issues." A committed "good neighbor," Ross wants to ensure that the festival shows audiences these Hamptons. (The Hayground School, a Bridgehampton institution Ross helped found, has a mission to teach empathy.)
As for the award, Ross wasn't sure at first how to respond to the news. "I'm shy by nature, so accepting is complicated for me, until I say to myself, It's about a life in the arts, about making art and giving back to the community," Ross says—and then steps it back: "Dick won the first year. Alan Alda last year. I am a clip-reel junkie. I have no clips. What are they going to show?" The visuals might include her ceramic sculptures; children playing at Hayground; dock-to-dish specialties from Nick & Toni's. She's made such a difference in the Hamptons; the possibilities are endless.
Regina Weinreich's documentary, Paul Bowles: The Complete Outsider, premiered at the first HIFF.