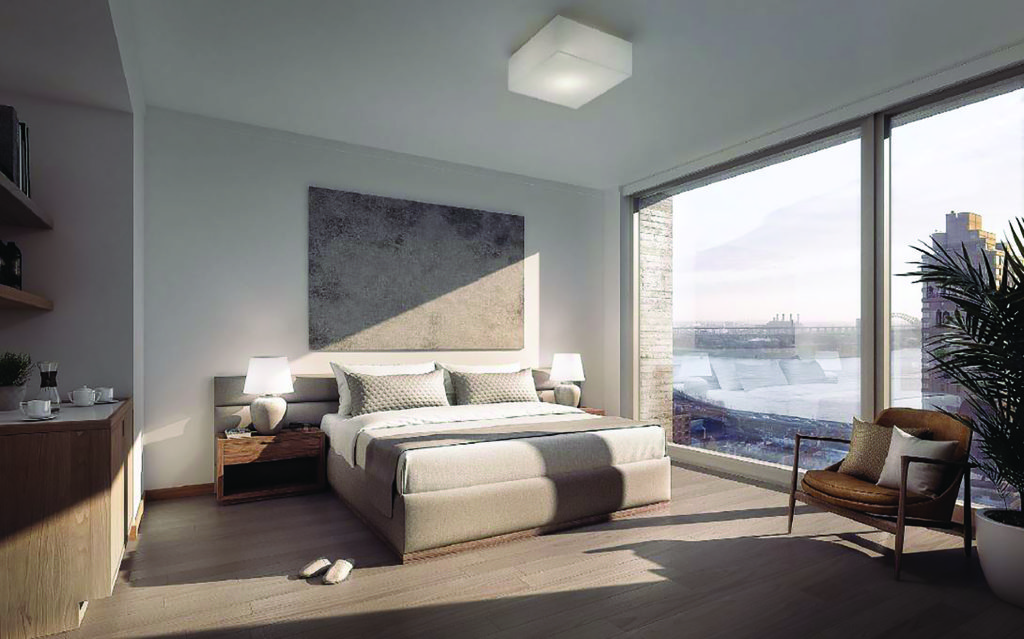 By Nancy Bilyeau
When it comes time to find a new living arrangement, New Yorkers of a certain age are often faced with moving out of the city and into a place where they can get necessary medical care. This means putting some distance between themselves and lifelong friends and extended family, leaving behind the culture they adore, as well as easy access to favorite doctors and specialists.
About a decade ago, Gregory D. Smith, president and CEO of Inspīr, began to think about creating a new choice for these seniors. In the first quarter of 2020, Smith's vision will find expression in Inspīr Carnegie Hill, a 23-story Upper East Side building at 1802 Second Avenue designed to make residents feel nourished in body and soul. Here, floor-to-ceiling windows bring in abundant light and panoramic city views. Natural white oak floors gleam throughout. The SkyPark on the 17th floor, overlooking the East River, will be home to gardens of sage, lilacs, ferns and roses. Inspīr plans to offer a high level of medical attention, with physicians and trained staff onsite. Other features include an indoor heated pool, salon and spa, fitness center, and two restaurants with locally sourced menus.
"We wanted to create a luxury residence with a very strong hospitality component but also with technology and cultural initiatives that we could inject into the lifestyle," says Smith. "We have the best health care in the world, some of the best culture in the world. Let's take advantage of what the city has to offer and incorporate it into our new brand."
A key component of Inspīr is its use of technology. One of the features of Allī, its Technological Suite (which includes smart home technology and voice assistant), is the latest virtual reality, transporting residents to anywhere in the world with 360-degree visual immersion, whether it's a new destination or a cherished, familiar one. Digital interactive programming will also be available, providing classes and access to museums, parks, gardens and science centers. Eleonora Tornatore-Mikesh, chief experience and memory care officer, points to research that indicates those who live in "blue zones"—communities around the world where people live the longest—share common lifestyle interests and priorities. With Inspīr, she hopes to create a blue zone of sorts filled with those who thrive on the cultural stimulation of Manhattan and are loath to leave it, even if their health necessitates a more intense level of care.
"We want to enhance the well-being and wellness of our residents," says Smith. And one way to do it, he says, is "to provide them with the socialization and engagement they're used to." inspirseniorliving.com.