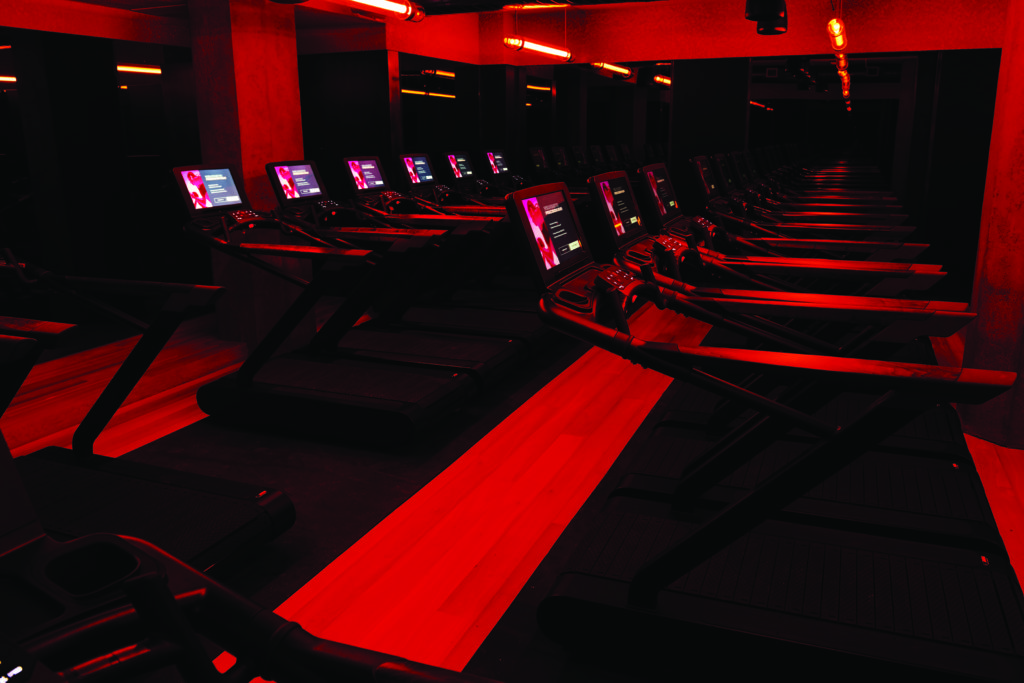 By Julia Szabo
Home to the world's largest marathon, New York City can be a track star's paradise, with a varied terrain that segues briskly from streets to parks to bridges. One November day each year, Gotham closes traffic across its five boroughs to make way for the famous footrace. The other 364 days, it's a battle with vehicle exhaust fumes, potholes, wayward pedestrians and cyclists, and extreme weather. Eliminating environmental stressors and taking the tedium out of the treadmill, Equinox's Precision Run studio in the Flatiron district became an instant success at its May opening.
The 34 treadmills, chic and sleek, were inspired by a yacht that Equinox running guru and creative director David Siik spotted in San Diego. Each treadmill is crafted of walnut with steel accents and a slatted rubber belt that's "buttery-smooth" underfoot, promises Siik, whose "labor of love" was developing and testing the user-friendly Dashboard: Equinox's proprietary software that propels runners to find their "perfect personal record." As participants run their own private marathons, the machine decelerates—smoothly and safely—from sprint to recovery.
"Running is natural human movement that makes you feel like an athlete, and we all have a natural athlete in us, no matter how fast or slow we are," explains Siik. "We had to create an atmosphere that allows all people to feel that way. So we took the spirit of track and field, and combined it with the science of running." Precision Run provides oxygen-enriched air, sensorial lighting to match exertion, and motivating music: "a dynamic, curated sound experience that begins with high-energy dance tracks, then shifts into familiar Top 40 songs to get you emotionally fired up."
Replenish fluids at Equinox's Hydro Bar, which offers, among other selections on its beverage menu, a spiced cherry tonic recovery water by Brooklyn-based company DONA. And forget about the loneliness of the long-distance runner: A spacious, stylish lounge encourages users to connect before and after a workout, while taking advantage of cool tools for warm-up and recovery such as Hyperice's new Hypervolt percussion massager.
Building a community of dedicated runners and watching it grow is "the thing that means the most to me," Siik says. "So many people attending this class have gone from never running in their life, or saying they couldn't run a mile, to suddenly running half-marathons and 5Ks. They have in their eyes the unmistakable look of an athlete. The goal was to bridge the gap between the running community and the fitness community. That bridge now exists, and it's so awesome, every day, to watch people cross it."
12 W. 21st St, NY, precisionrun.com