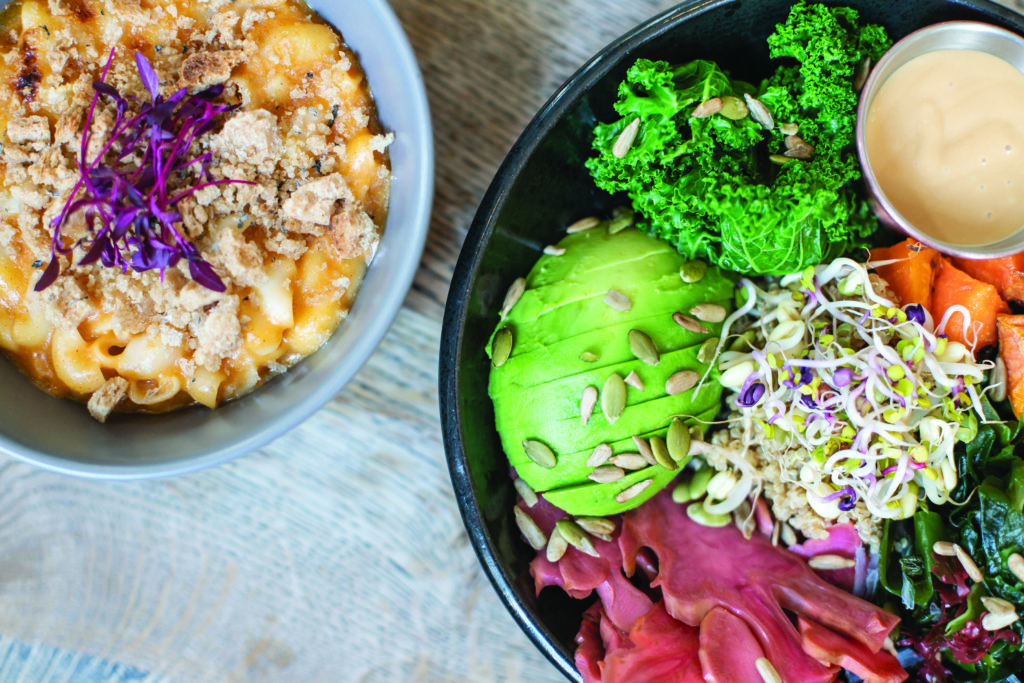 by Julia Szabo
Catch Steak
Health-conscious dining options are showing up on the most surprising menus. At this temple of protein from land and sea, diners may select from a separate vegan bill of fare, thoughtful in both intent and execution, where the offerings include: sweet potatoes with ancho-chili caramel glaze; grilled asparagus with lemon and pine nut gremolata; and roasted maitake mushrooms with spearmint salsa verde. 88 Ninth Ave.; 212.858.8899, catchrestaurants.com
Dhamaka
Delicious and wonderfully warming in winter, curry is also one of the world's most nutritious foods, and a great boost for brain health (little wonder that globally, India has the lowest incidence of Alzheimer's). Yet most New Yorkers are familiar only with the curries of North or South India. Dhamaka—meaning "burst of emotions" in Hindi—is the newest venture from restaurateur Roni Mazumdar and chef Chintan Pandya (Rahi, Adda Indian Canteen). It arrives soon to whet New Yorkers' appetites for the cuisines of regions throughout the subcontinent, including lesser-known curries. 88 Essex Street, at Delancey, inside Essex Street Market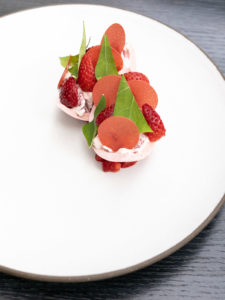 Electric Lemon
This seasonal eatery from James Beard Award-winning restaurateur Stephen Starr specializes in "clean, conscious cuisine" as fresh as the air on the dining room's adjacent terrace, with sweeping 24th-story views of Hudson Yards. Menu options include chickpea pasta with koginut squash (a sweet, smooth, cross between kabocha and butternut), jalapeño, toasted pecan, black lime and mint; and a delectable, Contramar-inspired black bass with poblano, salsa verde and warm fresh tortillas. 33 Hudson Yards, 24th floor; 212.812.9202, electriclemonnyc.com
Ella Brasileira
In-the-know foodies, well aware that feijoada is not the final word in culinária brasileira, are hotly anticipating the opening of chef Manoella Buffara's first NYC place, where the renowned chef will spend 10 days of each month. Manu, her place in Curitiba (southwest of São Paulo), is all about farming, beekeeping, natural wines, and making oils from nuts—so her New York followers can't wait to sample Buffara's signature, sustainable style: raw fish with plantains, or black beans with okra and sea urchin. 436 W. 15th St.
Farmacy Kitchen
Camilla Fayed's stylish plant-based Notting Hill emporium pops up at Chefs Club Counter in NYC's Soho through February 2020, delighting the senses with ivy-strewn interiors and inspired vegan takes on comfort food, like a creamy truffled Mac 'n' 'Cheese' and artichoke pizzetta with macadamia nut herb cheese on housemade sourdough, along with Instagram-worthy cold-weather boosters such as the Fire Starter ginger shot, administered by large syringes into shot glasses. "Since launching Farmacy, we've been working hard to challenge food conventions, combining the concept of healing and farming, connecting soil quality with human health," says Fayed. "I can't wait to take our philosophy from London to New York, showing how you can connect with nature even in the most urban environments. The residency at Chefs Club Counter marks the start of our ambitions to grow Farmacy internationally." 62 Spring St.; 646.438.9172, farmacylondon.com —R.R.
Nami Nori
Sushi specialists (and Masa alums) Taka Sakaeda and Jihan Lee fortify plant-eaters and pescatarians alike with a range of hand roll options, including maitake truffle (vegan) and, for fish lovers, spicy sea bass with daikon, perilla and chojang. 33 Carmine St.; 646.998.4588, naminori.nyc
Night Music
This "exotic vegetable bar" serves up strictly vegan versions of authentic Indian cuisine, plus creative Indian spins on—of all things—tacos, crepes, lasagna and dumplings. Achieving alchemy with plant oils, chef Spencer Caine has even managed to veganize ghee, the clarified butter that's a staple of Indian cookery. Plant eaters and non-vegans alike are blown away by the irresistible, housemade naan bread, and the creamy richness of the dairy-free sour cream. 111 E. 7th St.; 646.767.0476, nightmusicny.com
October
The autumn harvest inspires this Nolita newcomer, serving "vegetable forward" food free of all the top allergens: milk, eggs, fish, shellfish, tree nuts, peanuts, wheat and soy. Executive Chef Santiago Astudillo (Le Bernardin, Daniel) serves sublime sides (charred broccoli, grilled artichokes) and spiralized savories: zoodle—aka zucchini noodle—salad; shiitake ginger fried rice (made with with pan-fried riced cauliflower). Plus, every dish incorporates microgreens (cilantro, parsley, red shiso), herbs, and edible flowers grown in the hydroponic farm on the restaurant's lower level—transparent glass flooring lets diners catch a sneak peek of the harvest. 384 Broome St.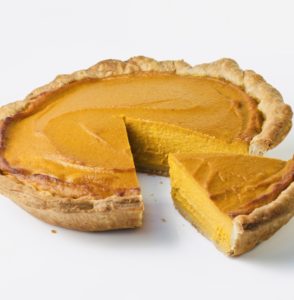 Palais by Perfect Pie
Satisfy the sweet tooth at Palais by Perfect Pie, new HQ of Bill Yosses, President Obama's pastry chef. Desserts on offer at the in-house bakery are as all-American as apple pie (and it's a winner); meanwhile, the main menu tips its toque to the house's previous occupant, French eatery Le Lavandou, with Gallic-inspired offerings such as branzino provençale. 134 E. 61st St.; perfectpie.com
Shukette
Shuka chef Ayesha Nurdjaja, known for promoting the "provocative flavors" of the Eastern Mediterranean, will soon open her "mischievous sis to Shuka," with savory specialties to include heavenly hummus and labne (salted, strained yogurt) with roasted acorn squash and toasted sesame seeds. Follow her progress on Instagram @shukettenyc; 230 Ninth Ave.
Toko
Located below ground, before the turnstiles at the Herald Square subway station, Toko showcases the talents of former Shuko chef J. Trent Harris and former Bouley chef Nami Song, with mouthwatering items like Nine Mushroom Chawanmushi (steamed egg custard).
49 W. 32nd St
Jean Georges: the master now offers Michelin-starred vegan menus
In the hands of Jean-Georges Vongerichten, plants—creamed, poached, steamed or pickled—are as flavorful as any protein: Brussels sprouts taste brilliant with apple glaze and pecans, romanesco satisfies with green curry, and fermented foods are fantastique ("Pickled cabbage is my life," says the chef). Taking note when as many as 25 percent of his customers requested plant-based options, he's responded with a completely vegetarian offering at his two-Michelin-starred restaurant, Jean-Georges. In addition to his regular six- and 10-course tasting menus, health- and planet-conscious eaters can now sate their appetites with delectable creations made of mushrooms, beets, celeriac, chestnuts, and many more plants, the Vongerichten way. 1 Central Park West; jean-georges.com