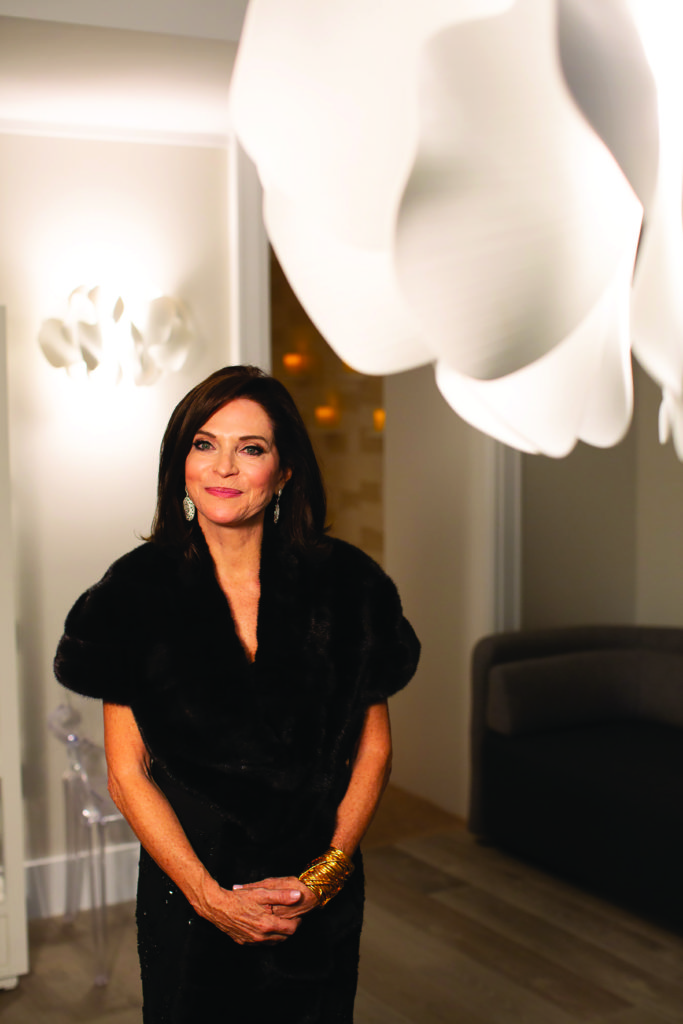 By Donna Bulseco
Irrepressible. Undaunted. Fun. These are the adjectives that spring to mind during a phone call with interior designer Iris Dankner, who is the unsinkable Molly Brown of many worlds, including Holiday House, an annual interior design show that features the industry's leading designers and brands. Now in its 12th year, the popular exhibition, which raises money for breast cancer research, is as delightful as a first sip of eggnog—and equally delicious.
"It's a $40 ticket to walk through; people can do some good without writing a big check," says Dankner, speaking over the sound of a chainsaw wielded by a worker in the five-story Upper East Side town house where the event occurs. ("Not exactly a holiday soundtrack!" she quips.) Dankner serves as a member on the Advisory Board of the Breast Cancer Research Foundation (BCRF); proceeds from Holiday House directly benefit the organization.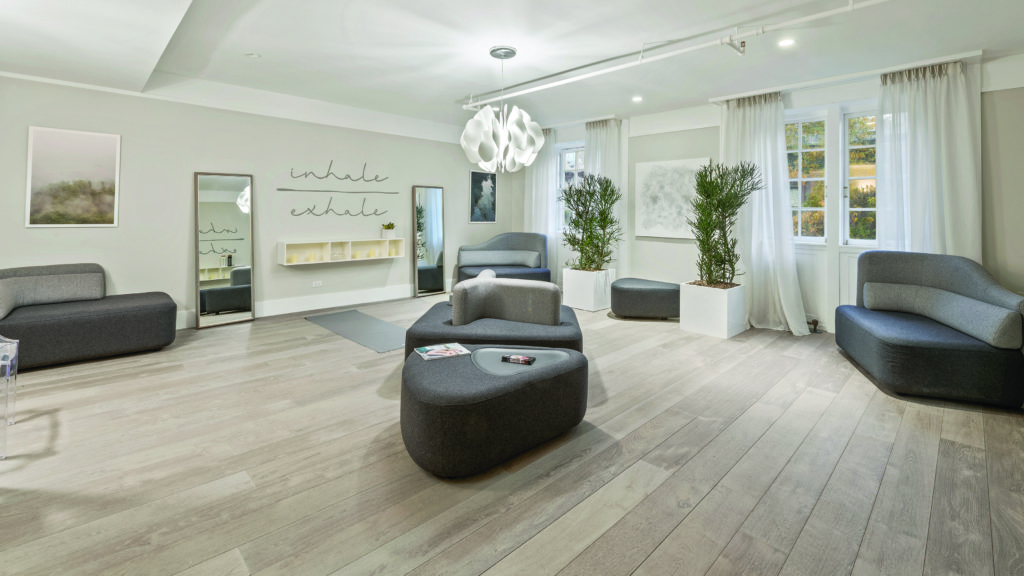 Besides the inspiring interiors springing up in every one of the 18 rooms created by top talent like Ally Coulter, Bennett Leifer, Jasmine Lam, and others, there are the many feel-good moments that make the hard work worth the effort. "The bonus for me is meeting everyone involved who all have their own stories," says Dankner. "When I talked to a plumber yesterday, he said, 'My grandmother had breast cancer—I can't wait to tell her I'm working on this.' That's how I get to touch the lives of so many people."
Dankner's own story is what led her to this moment. At age 40, she received a diagnosis of breast cancer. "It was early detection that saved my life," she says. "I had two young daughters and needed a mastectomy and treatment. After I got my feet back on the ground, I felt that giving back was what made me heal." She started fundraising, with a 120-person team she called Iris's Bosom Buddies and chairing Race for the Cure events, including ones in Egypt and Israel. "We turned the world pink," Dankner proudly says. "It got people talking about cancer." Still, like most creative souls, she longed to do something original that would "combine my love of interior design and my passion to eradicate breast cancer." Dankner succeeded—the proof being that Holiday House evolves every year, with new talent and enthused sponsors supporting her visionary goals: to bring together people in the design industry around a woman's cause.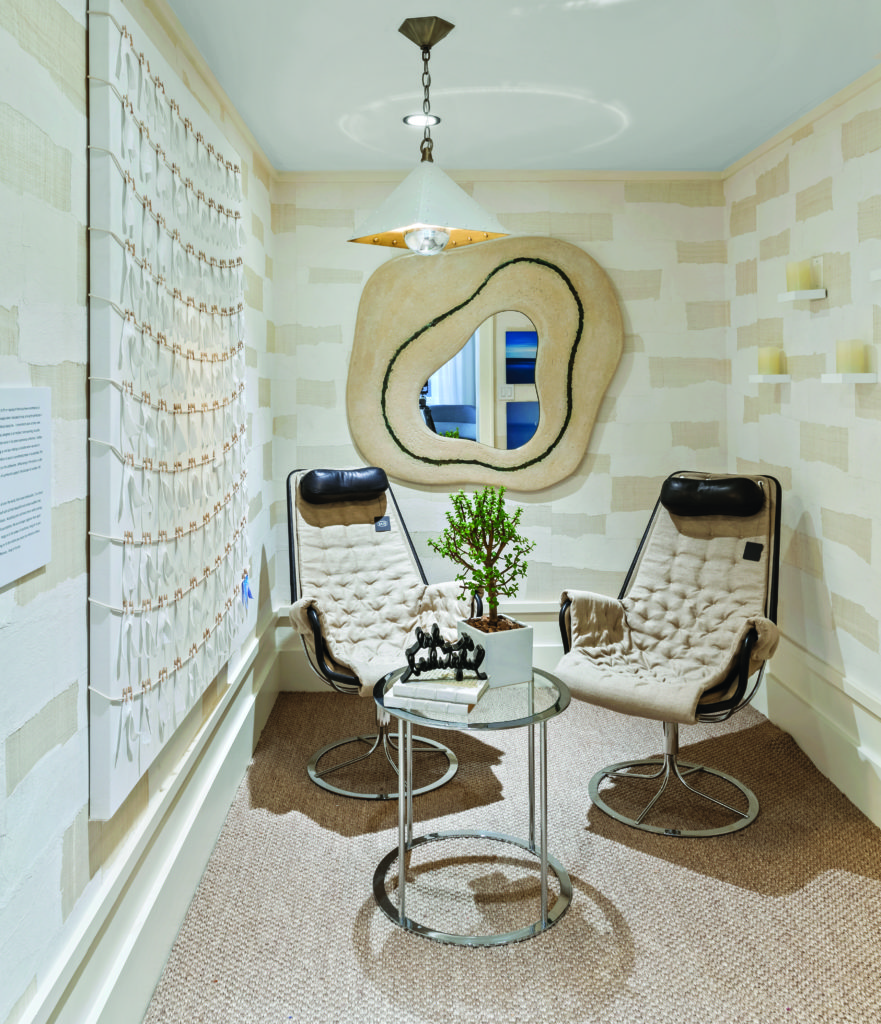 At the beginning, Holiday House hewed close to its name: design themes centered on festive rooms and seasonal décor. Now, people take inspiration "from a good moment in life—they create their own magic—so it's not just a Hallmark celebration," says Dankner. "The theme can be what touches your heart, whether it's a baby-naming or even a Sunday brunch. Designers get ultra-creative with those creative heads of theirs."
In line with her sense of health and renewal, Dankner created the Purist Sanctuary, partnering with editor-in-chief Cristina Cuomo on a room where visitors can relax and participate in guided meditation with Mercedes Club or mini sessions with life coach Beth Mobilian. It's a wellness space she values, especially when thinking about her planned surgery in the new year, an operation prompted by the recall on breast implants. Being a breast cancer survivor means it's never behind you, and restorative measures are important. "Every day I take time for myself—whether it's taking a walk or being with a friend," says Dankner. "You have to do that for yourself." holidayhousenyc.com