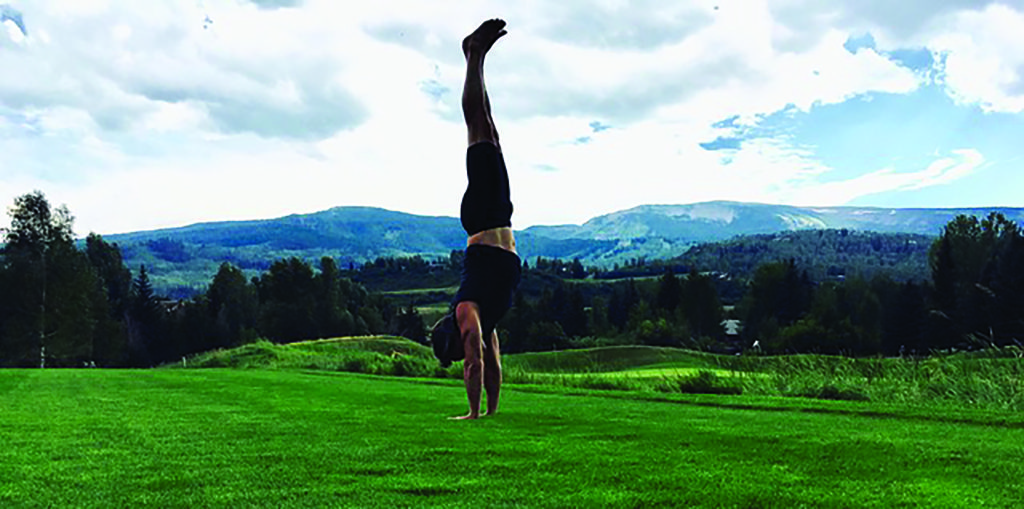 By Steve Garbarino
"I don't know many men who are blessed to be able to teach yoga and serve martinis to the very same people in the very same day," says Roger Wilson, yoga master, life coach, Deep South expat, former "Porky's actor" (yes, we said that), screenwriter, rocker, modelizer—and now proprietor of 7908, an Aspen supper club/nightclub named for the elevation of his adopted city.
Wilson, 63, is on a high himself. A man of the world who has taken his share of riches-to-rags-to-a-healthy-wealth of hard knocks and conquests, the New Orleans-born Jack of all trades opened the 7908 club 18 months ago as another adventure in his life. With a nod to classic "address" icons such as '21' Club and Studio 54, Wilson, when asked by a local friend to consider buying the former home to a retro speakeasy, envisioned a place of spontaneity, not a cultivated cool. Get it right, and they will come. He references the Stork Club and Rick's Café Americain from the golden days of clubs to stalwarts of civilized debauchery such as downtown Manhattan's Odeon and Indochine–the latter, places he frequented in his high-flying Manhattan days in the '80s.
His role at Aspen's hot ticket: a sort of Rick Blaine host, a modern Bogie keeping things swell-egant and smooth—Casablanca in Colorado. It's a natural fit. Possessing a joie de vivre that is perhaps driven from both tragedy and travels—his parents died when he was very young, setting him on a solo flight in life—Wilson is now firmly grounded in the hospitality trade, determined to make 7908 a landing pad for locals and tourists.
"Having arrived in Aspen fresh out of prep school, and then adopted by many of the living legends there, I have long considered Aspen a second home," says Wilson. "Of course, being a business owner is much different than being an actor, ski bum, bon vivant, you name it—which I was for so very long." He concedes his new role in life isn't what he expected. "Being a responsible person in Aspen 365 days a year is something I never thought possible or necessary. Like watching your gas mileage on the Autobahn. Now it's the driving force in my life."
As a former boyfriend of Christy Turlington and Elizabeth Berkley—who has called home such culinary and mixology metropolises as New York, New Orleans and Los Angeles—Wilson has seen the days and nights of lines and poses. His long vocation as a yoga teacher and health coach keeps him grounded in a den of excess. "Wellness is a state of mind that expresses its fruition or negation in countless ways," Wilson says. "Wellness requires practice, a 'devoted' practice. But wellness requires the need to forgive—both your own and others' shortcomings, setbacks, fuckups, whatever. Without the ability to forgive, you are doomed to look at life as something 'happening to you,' rather than something you are blessed to be a participant in. For me, eating right, teaching and practicing yoga, skiing, playing guitar and singing, working hard and being of service when it is required, are just tricks, in a way, to staying fit enough in body, mind and spirit to remain grateful. Without gratitude you are toast."
Wilson intends 7908 to stand out in an avalanche of nightspots by featuring dishes that aren't exactly indigenous to the Aspen culinary scene, including his caviar nachos and Southern fried chicken, the latter a nod to his New Orleans roots, not to mention a spirits program leaning heavily on fresh-squeezed juices and organic ingredients—delicious, as opposed to overtly precious, he says.
Hearkening back to martini quaffing and yoga stretches, Wilson says they're only doors away. His yoga studio is one block from his club. "The embodiment of the yin-yang philosophy." Roger, that. 7908aspen.com.