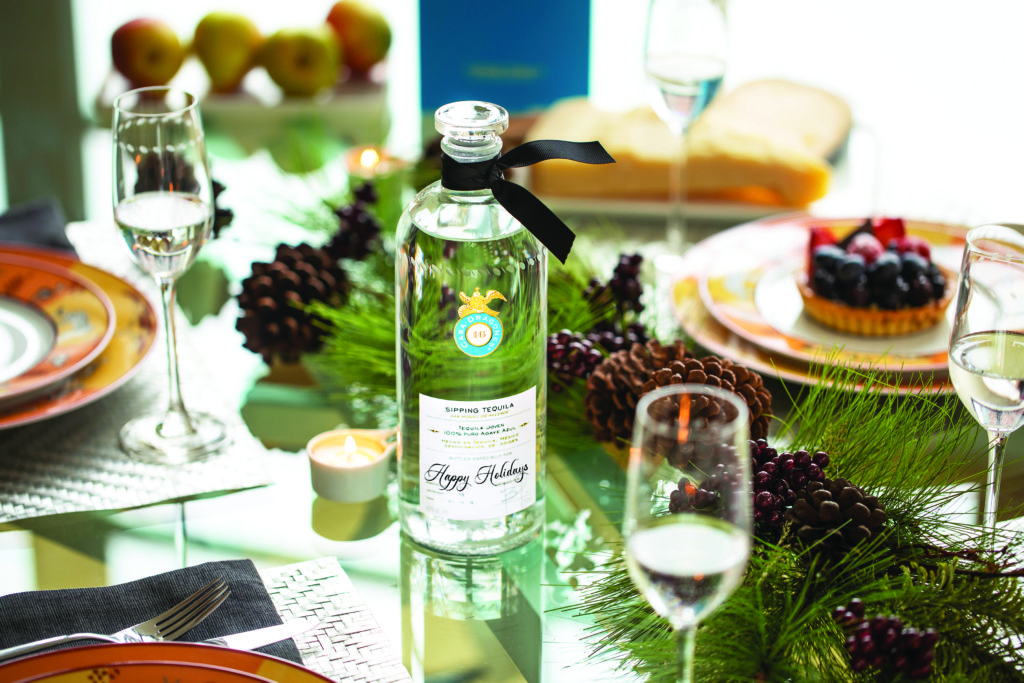 By Ray Rogers
Clean and classic
After an exhilarating day on the slopes, come in for a warming dose of comfort with Casa Dragones Joven, best enjoyed on its own to savor the exceptional flavor. "Our vision was to push the boundaries of what had been done before in the tequila industry, and create a tequila that was smooth enough to sip neat," says Casa Dragones co-founder and CEO Bertha González Nieves. "Casa Dragones Joven is a unique blend of silver and extra-aged tequila, crafted with meticulous attention to detail, and made especially for sipping and pairing with food." The award-winning Joven makes the ultimate holiday gift for tequila aficionados with discerning palates.
Low cal, high flavor
Go for a Casa Dragones Blanco on the rocks—or ask for it in your favorite tequila cocktail. "We crafted Casa Dragones Blanco to deliver the pure essence of agave, so it's ideal to sip on the rocks with a grapefruit twist to elevate the citrus notes of the tequila," explains González Nieves. It's also perfect for crafted cocktails, like the two that follow.
A hotter toddy
James Beard award-winning mixologist Jim Meehan from PDT in New York City created the Winter Flower, a tempting tequila version of a hot toddy, using hibiscus and grenadine to accentuate the floral and aromatic notes of Tequila Casa Dragones Blanco.
Recipe:
1.5 oz. Tequila Casa Dragones
Blanco
4.5 oz. hot hibiscus tea
0.25 oz. Bénédictine
0.25 oz. Jack Rude grenadine
How to:
Mix and serve in a preheated glass with a clove-studded lemon.
An alpine twist
Meehan marries the peppery taste of arugula with the spiced notes of Tequila Casa Dragones Blanco in this next-level rendition of the traditional margarita, dubbed the Mountain Leaf.
Recipe:
1.5 oz. Tequila Casa Dragones
Blanco
0.25 oz. green chartreuse
0.75 oz. lime juice
0.25 oz. agave syrup
1 large arugula leaf
How to:
Shake the liquid ingredients in an
ice-filled shaker and fine-strain the mixture into a chilled glass. Garnish with the arugula leaf.