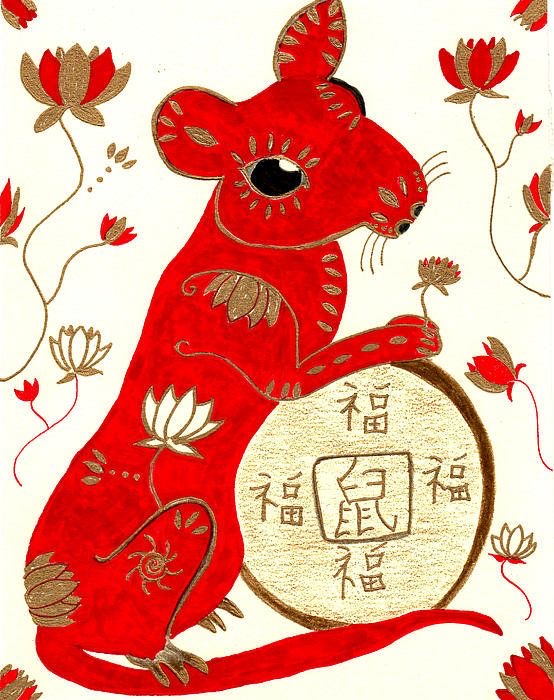 By Anita Rosenberg
February 4, 2020 launches the Chinese New Year of the Geng Zi or Metal Rat. The theme is "uncomfortably exciting." The year will be a roller coaster with sudden drops, turns, and shake ups. If you are someone who craves challenges and an adrenaline rush, this is the year for you.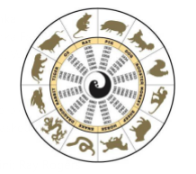 Animal Signs in a BaZi Chinese Astrology chart share a snapshot of how the year will personally play out so you can make smart choices to maximize those energies. Based on birth dates and time everyone may have up to four different animal signs, representing the hour, day, month and year of birth.
FUN FACT: did you know that during ancient times, Chinese sages and astrologers chose to use farm animals to represent astrological star patterns? This made it easier for the peasants, who were mostly farmers, to identify them.
Aligned with constellations in the sky, each animal sign has both good and bad stars for the year. We focus on the positives for a fantastic year. Let's take a peek at the star pattern energy in your chart for 2020.
子 RAT
Born Year of the Rat: 1936 – 1948 – 1960 – 1972 – 1984 – 1996 – 2008
Born Month of the Rat: January 6 – February 3
Born Hour of the Rat: between 1 1pm– 1am
With the Duke's Arrival and General Star, Rat brings leadership and authority. It is your time to step up and shine. If you take the lead others will follow. Rat brings a lot of emotion. Get clear on what you want and commit to fulfilling your wishes. If you are a seeker, this is the year for creativity and inspiration. Rat in your chart can help you be more enlightened and happier.
丑 OX
Born Year of the Ox: 1937 – 1949 – 1961 – 1973 – 1985 – 1997 – 2009
Born Month of the Ox: January 6 – February 3
Born Hour of the Ox: between 1 – 2:59am
Ox is the best sign in 2020 for receiving help from other people because it has three Noble Stars. Ask for help, seek mentors, and people of high-status. You will also be asked to be of service to others. Expect your influence to grow. Focus on the positive aspects of life and align yourself with love.
虎 TIGER
Born Year of the Tiger: 1938 – 1950 – 1962 – 1974 – 1986 – 1998 – 2010
Born Month of the Tiger: February 4 – March 5
Born Hour of the Tiger: between 3 – 4:59am
Tiger gives you the opportunity to create great relationships with people and grow your network in 2020. Get out more, join communities, build your own tribe, and form your own gang. If you love to travel, there is potential to travel extensively for your career or education. Adopt an attitude of gratitude.
兔 RABBIT
Born Year of the Rabbit: 1939 – 1951 – 1963 – 1975 – 1987 – 1999 – 2011
Born Month of the Rabbit: March 6 – April 4
Born Hour of the Rabbit: between 5 – 6:59am
Love is in the air for the Rabbit. This year's theme is all about relationships. If single, you could find someone worthy of you. If you are seriously dating someone, the chances of getting engaged are high. You can connect deeper on all levels with all your relationships this year. With clarity of thought and composure you can be more successful in 2020.
兔 DRAGON
Born Year of the Dragon: 1940 – 1952 – 1964 – 1976 – 1988 – 2000 – 2012
Born Month of the Dragon: April 5 – May 5
Born Hour of the Dragon: between 7 – 8:59am
2020 can be a unique journey for Dragons in 2020. There will be challenges, but if you shift your way of thinking you have the power to turn the tides in your favor. If you pursue an artistic field, this year brings lots of new ideas and inspiration. Show off your creative side and shine a spotlight on what makes you unique and original.
巳 SNAKE
Born Year of the Snake: 1941 – 1953 – 1965 – 1977 – 1989 – 2001 – 2013
Born Month of the Snake: May 6 – June 5
Born Hour of the Snake: between 9 – 10:59am
With Snake in your chart, you will be presented with opportunities to find the silver lining in every situation. Expect good luck in the form of new relationships. Be open and accept invitations to connect with more people. Go through a gratitude check-list before you go to sleep. Keep a positive attitude and soar.
午 HORSE
Born Year of the Horse: 1942 – 1954 – 1966 – 1978 – 1990 – 2002 – 2014
Born Month of the Horse: June 6 – July 6
Born Hour of the Horse: between 11am – 12:59pm
Be patient this year because everything will fall into place. You might be extra sensitive, with your emotions all over the place. Focus on your own goals and spend time with people who matter to you. Create your wish list because this is the year everything can be fulfilled.
羊 GOAT
Born Year of the Goat: 1943 – 1955 – 1967 – 1979 – 1991 – 2003 – 2015
Born Month of the Goat: July 7 – August 7
Born Hour of the Goat: between 1 – 2:59pm
2020 will be an amazing year for Goat with five lucky stars. Expect extra income, strong relationships, and overall success. Helpful people seem to drop out of the sky when you need them. Live a heart-based life and discover your passions and go after your dreams. Let love be your mantra on your journey this year.
申 MONKEY
Born Year of the Monkey: 1944 – 1956 – 1968 – 1980 – 1992 – 2004 – 2016
Born Month of the Monkey: August 8 – September 7
Born Hour of the Monkey: between 3-4:59pm
Monkey tests your resilience in 2020. There will be many challenges and how you chose to overcome them and grow, will be up to you. Every time there is the potential for growth through change, it is a meaningful and life-enhancing experience. You might not be able to change the direction of the wind, but you can adjust your sails to get where you need to go.
酉 ROOSTER
Born Year of the Rooster: 1945 – 1957 – 1969 – 1981 – 1993 – 2005 – 2017
Born Month of Rooster: September 8 – October 8
Born Hour of Rooster: between 5 – 6:59pm
Roosters can expect a smooth year of good food and fun gatherings. Get ready to get spoiled in 2020. Your Peach Blossom is high and others will be attracted to you. If single, reach out and connect to find someone special. This is the year where long-term relationships can be forged and you could even get married. If already married, spend more time with your spouse.
戌 DOG
Born Year of the Dog: 1934 – 1946 – 1958 – 1970 – 1982 – 1994 – 2006, 2018
Born Month of Dog: October 9 – November 7
Born Hour of Dog: between 7 – 8:59pm
A portal opens for you to receive unexpected opportunities and noble support in 2020. Expose your talents and skills on social media which will start a ripple effect in a positive direction. The harder you work the more rewarding in the end. When feeling lonely, embrace it and know it will not last forever. Give yourself space and time to heal and come out of it.
亥 PIG
Born Year of the Pig: 1935 – 1947 – 1959 – 1971 – 1983 – 1995 – 2007
Born Month of Pig: November 8 – December 6
Born Hour of Pig: between 9 – 10:59pm
Expect a great year of wealth and learning. You can either approach 2020 as a year to accumulate more wealth or a platform to be a blessing to others. You will suddenly become smarter and gain an edge over everyone. Think about what you want out of life and shift your focus.
A lifetime of metaphysical study has brought Anita to this spiritual place and she wants to share it. As the go-to expert in Los Angeles, Aspen, NYC and India for Feng Shui, BaZi Chinese Astrology and Qi Men Dun Jia with over 18 years of experience, her high-profile clients like Miranda Kerr, Ashley Tisdale and Virginia Madsen (partial list) rave she is fun to work with, authentic and heartfelt.
For more information or to schedule a personal BaZi Chinese Astrology Consultation contact: Anita@AnitaRosenberg.com or visit anitarosenberg.com