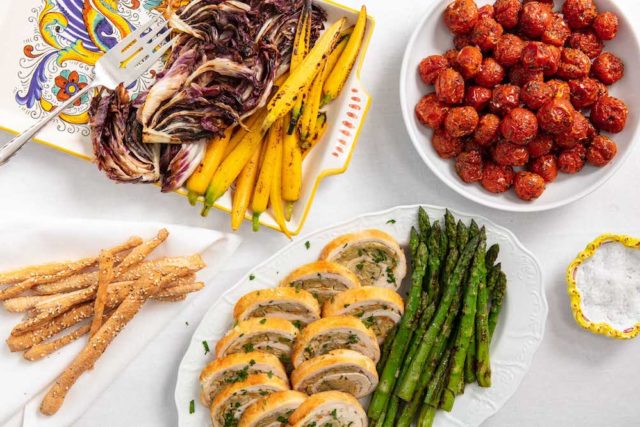 During this trying time when many restaurants are restricted to takeout orders, you may be craving authentic Italian comfort food. Luckily, Acquolina Catering is happy to bring gourmet meals straight to your door. Enjoy Acquolina's menu of fresh, family-sized entrees, or stock your freezer with their selection of pasta, crepes, gnocchi, and protein-packed meat dishes for a quick and nutritious dinner any night of the week.
Fresh spinach and egg tagliolini pasta is offered alongside chicken, beef, veal and fish dishes, like pistachio-encrusted salmon and braised beef in Barolo wine. Order a batch of their signature pasta sauces—like curry and prosciutto cream sauce with caramelized onion—and toss with your own freshly cooked penne or fusilli pasta. With Easter Sunday coming up this weekend, family celebrations will be smaller this year, but Acquolina's decadent menu is sure to bring the holiday spirit into your home.
Order here for Wednesday and Friday delivery to NYC, the Hamptons, New Jersey, Millbrook and Connecticut.