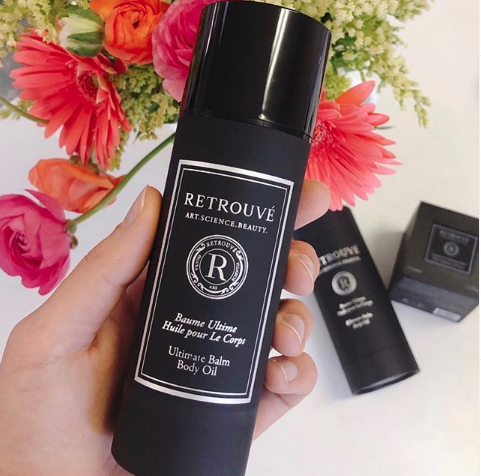 As a third-generation owner of the famed beauty empire Kiehl's, Jami Morse Heidegger was immersed in the world of skincare from day one. Her earliest years were spent alongside her father and grandfather in the brand's New York City outpost, assisting with business operations and learning firsthand the dedication and passion required to build a beauty empire from the ground up.
She operated the business for 22 years before selling Kiehl's to L'Oréal in 2000. She then went into semi-retirement, focusing on her role as a mother and collaborating with her husband on various professional endeavors, including MBT footwear. As she reached her forties, Morse Heidegger sought preventative skincare solutions to manage the effects of sun damage and avoid concerns commonly seen in aging skin, such as dehydration and fine lines. She began to formulate products specifically for herself, hoping to create a synergistic product that addressed all of her anti-aging needs. After witnessing the efficacy of her creations and their potential to benefit all skin types, Retrouvé was born.
Retrouvé's line was inspired by Morse Heidegger's holistic approach to wellness. While other skincare brands offer a myriad of products with weaker formulas that only address one specific need, Retrouvé aims to simplify skincare routines by using stronger blends that address multiple skin concerns, like hydration, fine lines and brightness. Retrouvé's collection contains little water, allowing vitamins and antioxidants to seep into the dermis, promoting internal rejuvenation and producing a radiant glow.
Initially, Morse Heidegger's daughter Hannah was reluctant to take the plunge into her mother's business. Struggling with severe cystic acne since elementary school, Hannah was skeptical of skincare's efficacy and felt her condition disqualified her from being a representative of the brand. After finally heeding her mother's skincare advice during college and experiencing dramatic results with the use of Retrouvé's products, Hannah was officially on board. She has taken on her ever-evolving role in stride, and aims to one day inherit the business, carrying on her family's legacy into the next generation. "There's something extremely rewarding working for a family company," she says. "There's additional incentive to work as hard as you can and make things go, because the success of the business directly correlates to the wellbeing of your family."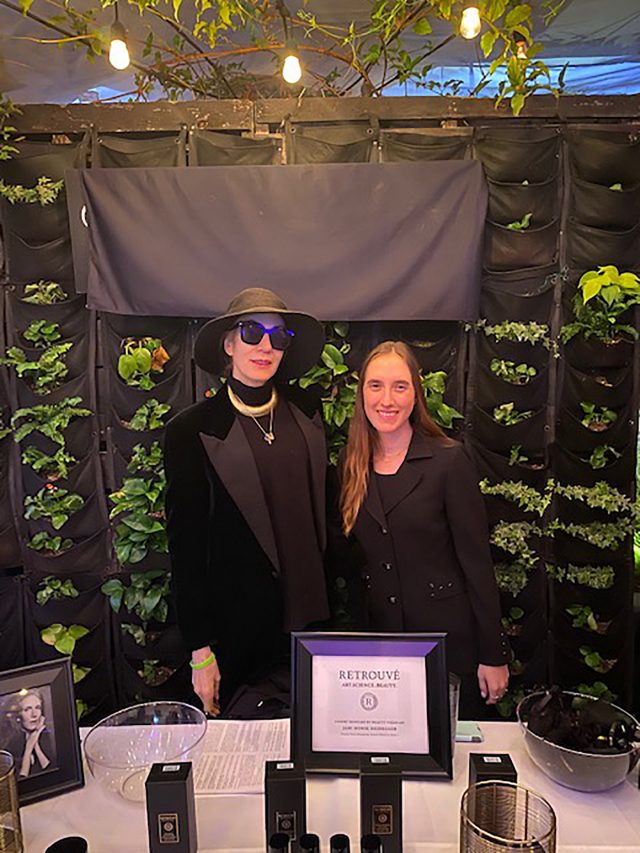 After collaborating with her daughter, Morse Heidegger thrived in the familiar family business ethos she grew up with, and the brand has experienced exponential growth ever since. The duo say that their collaboration has enriched their deep mother/daughter bond. Mom has taken on the dual role as a professional mentor, and a supportive presence in her daughter's personal life. Her pride in Hannah's professional growth is evident: "She has always been a hard worker. I have very high standards and want things done in a certain way, and we hold her to the same standard as every employee on our team. She brings an amazing work ethic to our brand, and takes every challenge in stride," she says.
This Mother's Day, Retrouvé is offering 25% off most products and free 2-day shipping. Clients will receive a complimentary Revelation Sample Set and a 15ml Baume Ultime deluxe sample with any full-size product purchase. Orders of $300+ will also receive a complimentary full-size Luminous Cleansing Elixir.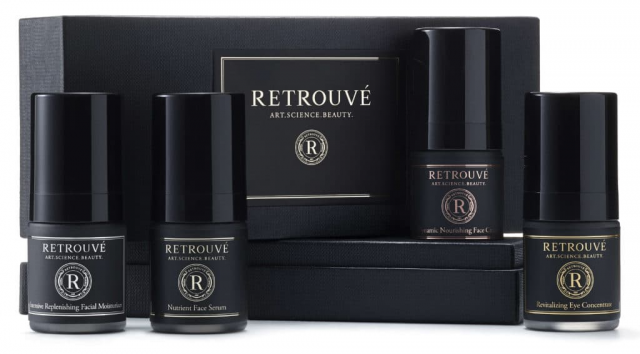 In an effort to give back to hard hit communities during the COVID-19 outbreak, Retrouvé has donated 10% of online sales in April to the Frontline Responders Fund to help get desperately needed PPE to frontline medical personnel who need it most.