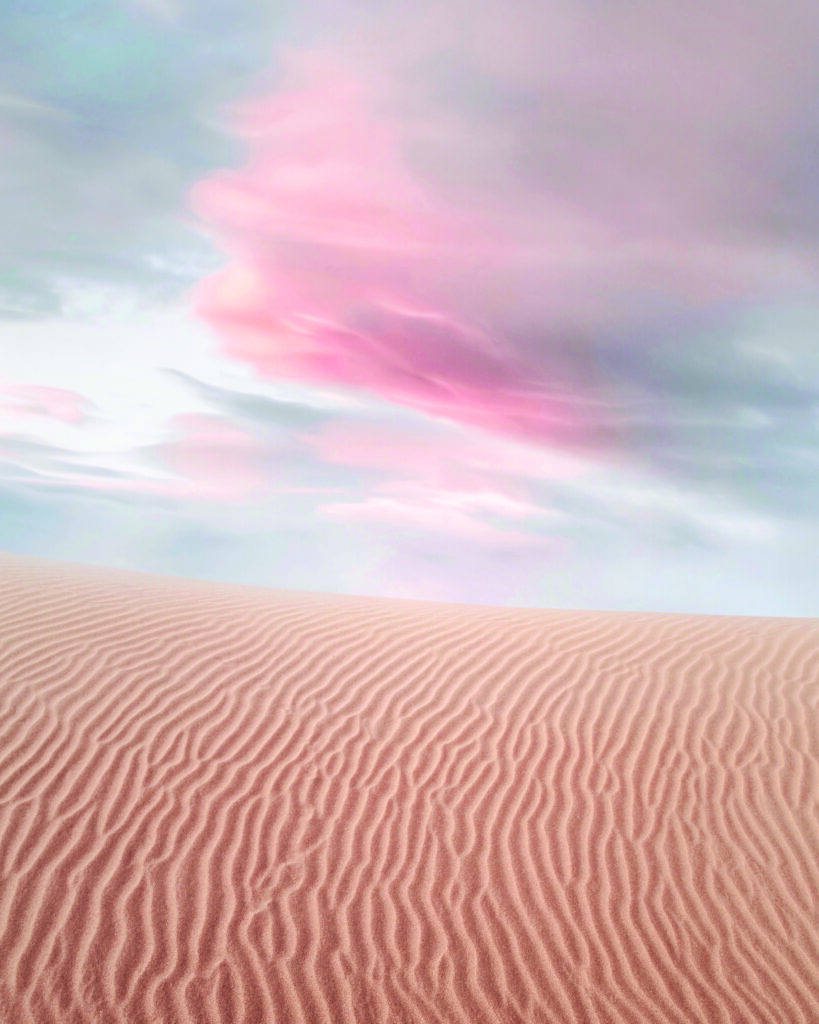 A former downtown club fixture, rocker, self-described 24/7 junkie—albeit a stylish one—and all-around magnificent disaster, Biet Simkin may seem like the last person you'd turn to for spiritual advice, meditative healing and, well, guidance of any kind.
Maybe that's the point: While some yoga instructors and spiritual guides fall into the vocation as a "what-now" option—like trust-funders and failed actresses taking the real estate test, something to do—the 41-year-old, New York City-born author of Don't Just Sit There! went through one hell of a healing process and spiritual journey on her way to becoming one of the world's leading meditation lecturers and founder of her own "center of the cyclone" process: a tapestry of self-acceptance, arrogance, music (her own) and art. It's an anarchic approach to meditation—more ballsy, less lotus-y.
To hear her tell it, though, she's not as radical as it would seem. "I am sober today," she says, "and honestly that's the most radical, crazy thing I have ever done." Growing up in poor tenement buildings with her father, an awakened Russian-immigrant shaman (although a "drinker and womanizer too—he was human, which endeared me to him," as she puts it), Simkin still managed to land a recording contract with Sony records when she was only 19. For some that would have been a trajectory; instead, it led her on a downward spiral into addiction ("you name the drug, I've done it") through most of her 20s.
While she was her own tragic rabbit with a smoky-eyed, Joan Jett smile—assuming that everyone her age blew rails of cocaine in insider-y club bathrooms until the wee hours, she says—real-life tragedies kept piling up. Friends died from overdoses. Her Santa Monica house burned down (from an electrical fire), her first child died from sudden infant death syndrome. Her father died around that time, too.
Perhaps it was time for reflection and sobriety. From one seminal female healer, and the teachings of her late father, she began practicing meditation, eventually taking on personal clients, while finding her own worth and enlightenment. Her client roster grew and grew, to the point where she finds herself now, sober for more than a decade. It's a path made even more rewarding by nurturing a healthy attitude, a practical perspective. "To face reality without substances and have to learn to navigate communicating with life without numbing out all the pain," she says, "is such a fun pursuit…such a radical pursuit.
"I still have addictions," she adds, "but they are more cerebral: like thinking I am a worthless piece of crap…or being jealous of others who seem to have more than me." That makes her laugh. "A colossal waste of time, both."
Acceptance, Simkin reasons, is not about making yourself feel better. That, to her, would be smug. It's about accepting the worst aspects of who you are, some of which can't be changed. "Murder the old you. Carry the miserable."
Typically candid, when asked to offer advice on coping, not moping, during the coronavirus epidemic, she responds, "Prepare for some changes to your usual routine. Hope that you don't die, be OK if you do…breathe, yes, and meditate. Repeat."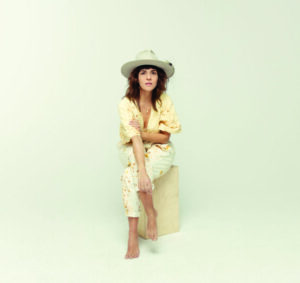 For more practical purposes, she adds: "People are realizing that we could all die at any moment. I was already very present with this idea." For those who have fallen into cabin-fever depression and loneliness, she pragmatically offers, "Anyone who thinks there are more shackles now, more restrictions now, more stress now, more death and fear now…they're not paying attention."
Well, that's a relief.
"We all have these forces working against us from birth until death. You have to say 'f—k you!' to it all and get to smile anyhow, get to dance anyhow. If you don't do that, your great enemy isn't the plague but your inability to rise above the conventions. Do what scares you most. Be great anyway…even though almost everything will seem to try to get in your way.
"There is nothing more rebellious or rock 'n' roll or amazing than what's inside of you already."
Toward that greater understanding, in her guided meditations, Simkin's process instructs specific breathing exercises to help people get in deeper connection with their emotions and self. One technique involves lifting one's arms and a pumping of the diaphragm; it's called Kapalbhati. "If your arms are hurting, keep going!" she instructs. "Meditation isn't some soft, cozy bullshit. It's hard work to get to a sweet end."
For her, come summer, the sweet end is, in fact, the East End: Montauk. "I love my summers there, and did a book-launch party at The Surf Lodge," she says. "I hang out at Ditch Plains beach, and this summer I have a partnership with One Yoga House." She collaborates, as well, with Urban Zen. "I feel I am plugged in, in every way, with that part of town in the summer."
The Hamptons are sort of a blessing for her. "For a girl who grew up on the street, and in an apartment that had mice and roaches, I have to pinch myself daily," she says. "I don't know if I'm blond enough on some days, but for the most part I am just so grateful I can feel it all."
Below, some additional tips from Simkin, a singer and guitar player with a new record coming out titled Mercury, available this summer:
1| "Write gratitude lists. At least 25 things a day. It's a small writing meditation but it's important at a time like this to shift our focus to all the things we love and are grateful for. It's crazy how much there is, like even if we can't work out outside, we can breath, we can see, we can smile.
2| "Hit pause. Just take moments through the day to stop all you're doing and take three yummy breaths.
3| "Divide your attention. This is a tool from my book that offers easy meditation while you do anything whatsoever else. Here is how it works. With one attention do something. With another attention focus on yourself, like you're a filmmaker, and see yourself (with your imagination) doing that thing. So regardless of whether you are making eggs, taking care of your kid or eating popcorn, you can do this meditation. It's from this place that we can begin to question who we are and start turning into our highest version of ourselves. In my life, I transformed almost all my bad habits by simply using this tool.
3| "Ask in your daily 'asking,' a non-religious form of prayer, 'What is the gift inside this shutdown for me?' Keep asking, and see what answers come." bietsimkin.com; @guidedbybiet on Instagram