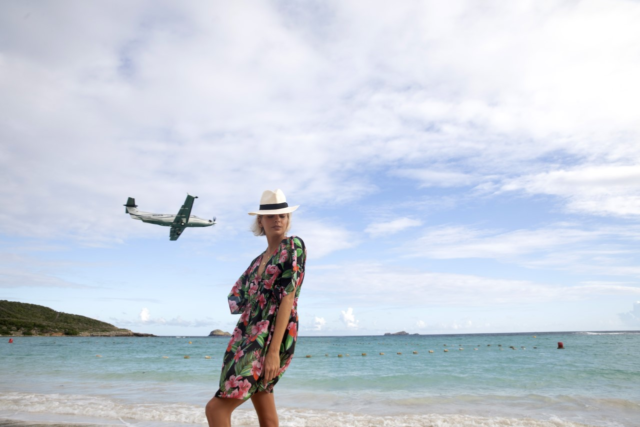 With summer quickly approaching amidst stay-at-home orders, it's natural to long for our favorite vacation spot, the adventure of exploring a new land, or just a getaway from the daily grind. While the jet-setters among us stay grounded this season, we can still bring the glamour of a beach resort into our wardrobe with Nieves Lavi New York resortwear.
We may not be able to venture as far as a flight takes us, but we can still enjoy the beauty of the East End this summer, and bring a bit of exotic flair to the pristine beaches of the Hamptons.
Nieves Lavi New York believes that fashion and high-quality fabric go hand in hand. Sustainability is at the forefront of the brand's vision, so it exclusively uses 100 percent natural Eco-friendly yarns, including silk and cotton. The Originals collection features one-of-a-kind prints and hand-stitched embroidery, with breezy dresses and jumpsuits perfect for a socially distanced beach stroll. For an elegant summer clutch or sandal, turn to the Essentials collection, sourced from artisans in Saint Tropez, the Philippines, Mexico and more. Complete your boho-chic look with head-turning jewelry from the Findings collection, like the Evil Eye Hamsa wristlet, made with Japanese beads and gold-plated zamak, believed to protect and bring good luck!
Be sure to add your name to Nieves Lavi New York's mailing list for the chance to win a $250 gift certificate for Nieves Lavi New York's entire site.
This spring, Nieves Lavi New York, will donate 5 percent of all sales to Common Pantry New York, to help feed the most vulnerable among us during the COVID-19 crisis. nieveslavi.com, @nieveslavi