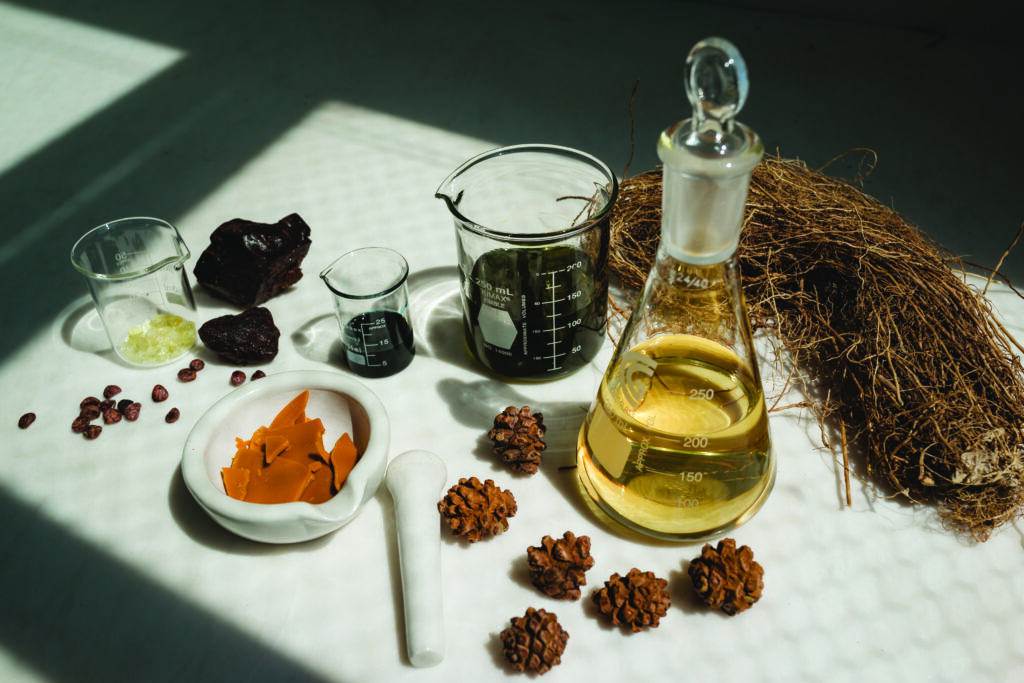 by Julia Szabo
Has a whiff of fine fragrance ever conjured the powerful memory of a lost relative or teacher? Sadly, this phenomenon is all but extinct, as iconic perfume brands routinely replace plants with chemical components that just don't quite smell the same. Master perfumer Holly Tupper is on a mission to resurrect the lost art of traditional fragrance with Cultus Artem, her collection of eight rare and exquisite botanical formulations. Latin for "the art of elegant adornment," Cultus Artem is a godsend for beauty connoisseurs who, like its founder, grew up inhaling the world's most precious parfums.
Tupper admires her great-aunt Maud, who, in the 1920s, divorced and moved from New Orleans to New York, where glamorous guests on the order of Truman Capote attended her regular salon evenings. Cultus Artem would look right at home on the art deco vanity table that beguiled Maud's grandniece: Elegant even when empty, the collection's zero-waste, reusable glass bottles are boxed in velvet, their caps coiled with tasseled silk threads, hand-woven by a women's cooperative in India.
Cultus Artem perfumes contain pure fragrance oils—such as rosa damascena from Turkey, Italian bergamot, Tunisian orange blossom, Indian and Australian sandalwood and wild-crafted Indian champaca, all sourced by Tupper herself and imported directly to her Texas lab—plus distilled water and perfumery alcohol. Equally notable is the long list of chemicals they don't contain: parabens, organosulfates, phthalates, color additives, synthetic dyes, ethanolamine (ETA/MEA), diethanolamine (DEA), triethanolamine (TEA) and toluene. Those toxins produce an impact felt from far away; Tupper pinpoints the moment she realized just how aggressive synthetic scent is: "In the '80s, I used to spray perfume all over myself," she recalls. "After we moved from the U.S. to Singapore, I jumped into a taxi, and the driver started sneezing. He did not like the way I smelled!" Aghast, Tupper quit perfume cold turkey.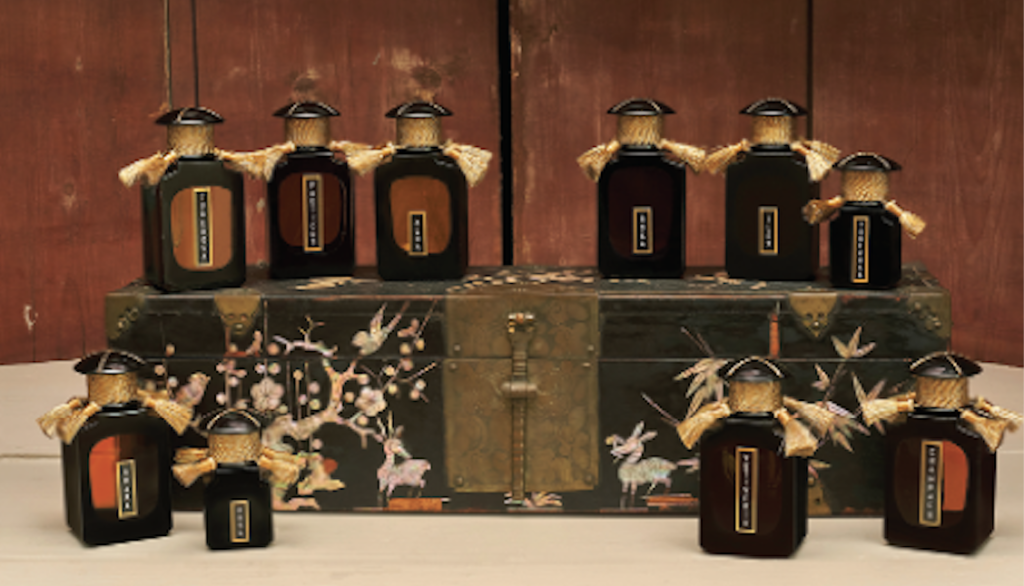 Switching gears to explore another mode of personal adornment, Tupper became an accomplished jewelry designer. Later, missing fragrance, she resolved to create natural perfume to complement the stones she uses in her beautiful jewelry designs. Tupper pursued rigorous scent studies in Singapore and Bangkok, and at France's famed Grasse Institute. "At every turn I was told, 'No, you can't'—but I persisted." Today, she regards the components of her fragrance "compositions" as "gems," no less compelling than spinels or rubellite tourmalines. All eight Cultus Artem formulas—Alba, Amara, Champaca, Ilex, Poeticus, Rosa, Tuberosa and Vetiveria—are blended by hand in Tupper's own lab, vetted by an in-house chemist, and further certified by an independent toxicologist. They conform to the most stringent international safety standards as defined by EU and International Fragrance Association regulators (Tupper chose to align with these European bodies because their criteria, the world's highest, are more exacting than those of the FDA).
Tupper encourages dedicated scent-seekers not to bother with sniffing bottles or paper strips; perfume must be tested on the skin, its molecules interacting with your own. When you find "your" perfume, enjoy its soothing magic: "Wearing a fragrance that speaks to your biochemistry is very grounding," says Tupper. "It brings a sense of inner peace and makes you feel secure, like you're enveloping yourself in your own arms—it gives you that kind of comfort to deal with the world." cultusartem.com