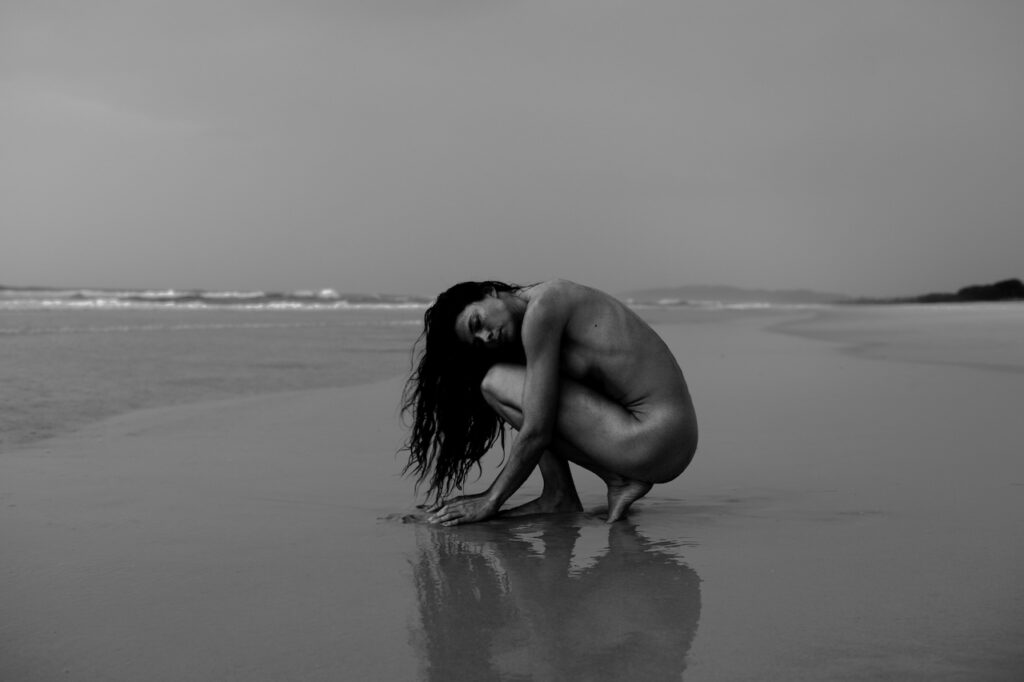 By Christopher Ardant
Water doesn't hydrate your skin. Of course drinking water is good for you, and has several benefits, but it's not going to directly change the level of skin hydration. While your skin will reflect a healthy diet, hydration is another matter.
Thinking that drinking water will plump the skin, making it supple and bouncy while getting rid of fine lines, is a naive expectation. However, that's what social media and conventional wisdom overwhelmingly suggest. Almost every woman who has visited my practice in Switzerland or New York has lamented, "My skin is so dry. And I don't understand it—I drink so much water!"
Hydration in the skin is mainly controlled by the quantity and quality of the "sponges" (glycosaminoglycans) inside the skin. These sponges are hygroscopic, or water-retaining, molecules and they expand by incorporating water.
Sun damage, free radicals and glycation—where certain sugars attach to proteins or lipids—alter the molecular structure of those sponges. Visualize a sponge that has been tightly wrapped with twine: You can dip it water, but it will not expand much. This is the reason why, unfortunately, the healthy habit of drinking a lot of water will not improve fine lines and wrinkles.
The most direct route to improving the quality of the skin's "sponges" and your hydration is to follow these skin-care tenets:
• Apply zinc oxide-based sun protection daily.
Choose by percentage, not SPF (read more on christopherardant.com/blog.php);
• Eat a healthy diet with a low glycemic index; and
• Consume the daily recommended five portions of organic fruits and veggies, to load the body with antioxidants.
A major focus of hydration is on the skin's "tight junctions." These are little spikes in the top layers of the epidermis, and they hold the layers together. Keeping them healthy is key.
One futuristic cosmetic ingredient that stimulates the synthesis of the tight junctions is isosorbide dicaprylate. It's a naturally derived, lab-made molecule that, in my opinion, is a definite must for women with dry skin. You can find it in serums and creams.
Next, and this may seem counterintuitive—but a toner helps with hydration. Toner lowers the pH of the skin so it stops losing so much water, known as perspiratio insensibilis.
Choose well-formulated moisturizing creams. You need a product with ingredients like glycols, propanediol and liposomes that can enhance the absorption of the cream's beneficial actives into the skin. In my experience, many organic skin-care options fail to deliver results, as they just sit on top of the skin.
A scrub or treatment containing enzymes is a wonderful skin-care option. It will break down dead cells, leaving smoother, more radiant skin that allows for hydration to permeate. If the ingredient list shows papain (from papaya), it will be milder and better for sensitive skin; bromelain (from pineapple) or pumpkin will be more intense exfoliators.
My last secret is one to chew on—ingesting essential fatty acids (EFAs). EFAs work by creating a healthy skin barrier. Things like salmon, avocado and chia count, but in the case of very dry skin, you may need so much more. My clients use omega-rich flaxseed oil for salad dressing. I even have clients who carry flaxseed oil in their purses when they go to a restaurant, and their skin shows it.
Christopher Ardant is a dermocosmetic scientist, with 30 years of expertise in the field of noninvasive skin rejuvenation. His centers are located in New York City and Lugano, Switzerland. christopherardant.com