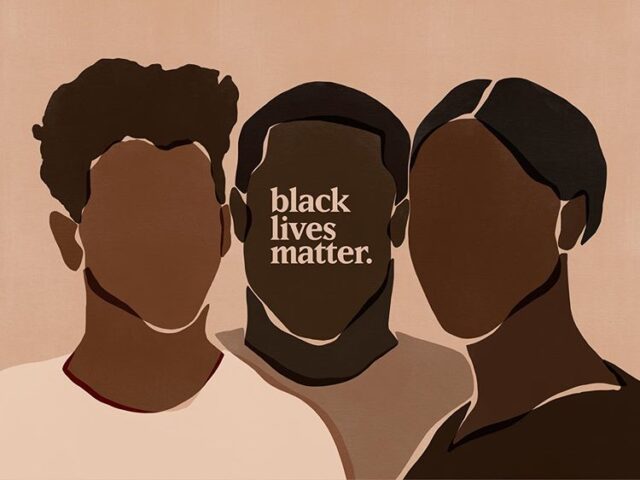 Explore
this
collection of comprehensive antiracism learning resources, compiled by Sarah Sophie Flicker and Alyssa Klein in May 2020. Read up on the history of slavery and civil rights, the dangers of white supremacy, and enjoy art from black creators.
Resources for parents to raise anti-racist children:
Books:
New York Times approved list of anti-racism books for your child
Podcasts:
Articles:
Videos to watch:
Creating a dialogue in your child's school:
Many private schools across New York City are addressing the racism which permeates America's education system. Instagram accounts have been created by many schools as a platform for black students to address these concerns, including Brearley (@blackatbrearley), The Dalton School, (@blackatdalton) and The Chapin School (@chapinstudentsofcolor). In addition to these schools, "Black At…" accounts exist for:
Allen Stevenson
Sidwell Firends
Chapin
Friends Seminary
Fieldston
Nightingale
Brooklyn Friends
Andover
Canterbury
SPS (St Paul's Prep)
Lawrenceville
Taft
Deerfield
Podcasts to subscribe to:
Books to read:
Films and TV series to watch:
13th (Ava DuVernay) — Netflix
American Son (Kenny Leon) — Netflix
Black Power Mixtape: 1967-1975 — Available to rent
Blindspotting (Carlos López Estrada) — Hulu with Cinemax or available to rent
Clemency (Chinonye Chukwu) — Available to rent
Dear White People (Justin Simien) — Netflix
Fruitvale Station (Ryan Coogler) — Available to rent
I Am Not Your Negro (James Baldwin doc) — Available to rent or on Kanopy
If Beale Street Could Talk (Barry Jenkins) — Hulu
Just Mercy (Destin Daniel Cretton) — Available to rent for free in June in the U.S.
King In The Wilderness — HBO
See You Yesterday (Stefon Bristol) — Netflix
Selma (Ava DuVernay) — Available to rent
The Black Panthers: Vanguard of the Revolution — Available to rent
The Hate U Give (George Tillman Jr.) — Hulu with Cinemax
When They See Us (Ava DuVernay) — Netflix
Organizations to follow on social media:
More anti-racism resources to check out:
Utilize these virtual spiritual activism offerings from racial justice educator Rachel Ricketts.
Learn how to use your voice effectively.
Contact your local, state and federal representatives to demand swift, comprehensive law-enforcement reform and legal accountability for officers who have inflicted harm on civilians.

Click here to view Campaign Zero's new initiative, #8CANTWAIT. Find your mayor's contact info here, and urge them to adopt these eight lifesaving policies that revoke law-enforcement's ability to inflict violence on civilians.

Learn how to report police brutality in your community and how to safely and ethically film police misconduct. Recorded instances of police brutality, such as those documenting the deaths of Eric Garner and George Floyd, help movements like Black Lives Matter gain momentum. The ACLU's mobile justice apps allow users to record law-enforcement misconduct and send them to the state's ACLU chapter. New Yorkers can also download The ACLU's "Stop and Frisk Watch" app to document and report unlawful stop-and-frisk encounters.

Contact the following Minnesota officials and urge them to prosecute Derek Chauvin and the three officers who stood by in silence as George Floyd died.
Minnesota Governor Walz: (651) 201-3400
Minnesota Attorney General Keith Ellison: (651) 296-3353
Hennepin County Attorney Mike Freeman: (612) 348-5550
Words are meaningful, and racial microaggressions reinforce oppressive ideologies that harm black people. Call out casual racism in your everyday interactions. Click here for ways to create a productive dialogue on race with your loved ones.