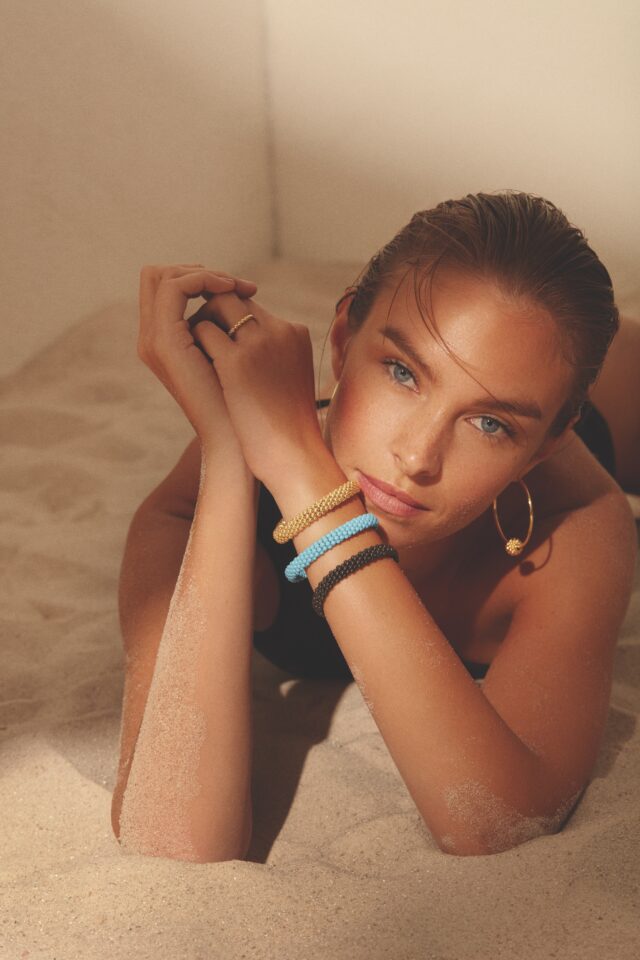 During this spring spent indoors, many of us have been living in our coziest pair of sweats for months, our go-to formal ensemble a distant memory. While it's tempting to snuggle up in soft fabrics during this tough time, those worn out pajama pants may have detrimental effects on your mental health. Experts believe that our appearance dictates the way we feel about ourselves, and taking the time to spruce up your look can make a world of difference.
Elizabeth Beecroft, a New York based LCSW, urges us to shower and get dressed each morning to set a positive tone for the day. She says, "Getting dressed everyday can play a positive role in your mood and lead to further productivity, optimism and motivation." If the thought of putting on skinny jeans still fills you with dread, think of quarantine as an opportunity to explore new trends you may be too insecure to wear in public, develop your sense of style and practice self love. There are no fashion rules in the confines of our home, and now is the chance to experiment with bold statement pieces before venturing out for socially distanced summer fun.
Begin your search for head-turning summer style with LAGOS' textured 18K gold and sterling silver Caviar designs. Each piece begins with a hand-drawn sketch imagined by Founder and Creative Director Steven Lagos. Every creation is intended to summon confidence and sophistication from the woman who wears it, a celebration of her unique aesthetic.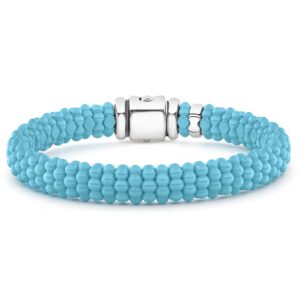 The striking Blue Caviar collection is adorned with turquoise ceramic beading and finished with sterling silver accents, great for stacking with bangles, cuffs or diamonds. For more traditional elegance, turn to the Signature Caviar Collection, a selection of beaded gold and sterling silver earrings, pendants, bracelets and more.
Add a chic twist to your Apple Watch with the Smart Caviar collection, an array of engravable 18k gold, stainless steel and diamond-studded bands. Shop now for free two-day shipping to all 50 states. lagos.com , @lagos_jewelry