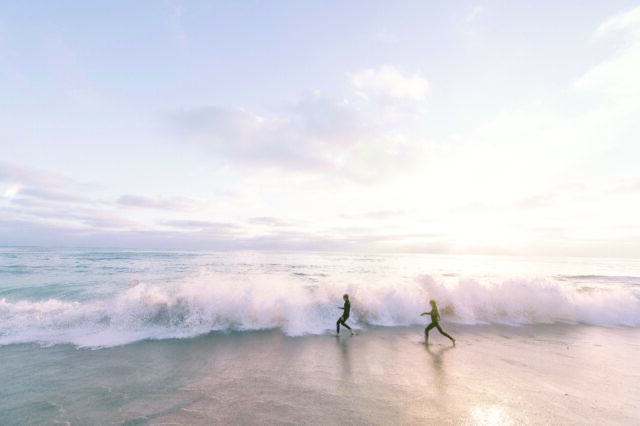 By Regina Weinreich
Move over Hayground and Ross School. Seizing opportunity, or a creative solution in difficult times, the celebrated Avenues: The World School is opening a campus this fall in East Hampton, for families with kids grades 4 to 12 who, for the duration, prefer to stay distanced from the city. Founded in 2009 by Chris Whittle, Alan Greenberg and Benno Schmidt with a vision to create the first world school with a number of interdependent campuses around the globe, Avenues has locations in Manhattan; São Paulo, Brazil; and Shenzhen, China; an online option; and Silicon Valley on the way for fall 2021—and has boasted one high-profile student, Suri Cruise. But, shhh! For now, the goal for many upscale Hamptonites is to keep even deluxe private education low-key.
The Avenues Studio Hamptons campus opens on August 24, at Hampton Country Day Camp on Buckskill Road. Small by design, the studio campus will serve a maximum of 150 students, many already attending the Manhattan site. A for-profit institution, tuition for the 2020-21 academic year is set at $48,000, a savings from Manhattan's $58,700. Most advantageous, notes Maggie Wollner, Head of Avenues Studio Hamptons: "The Studio ensures continuity of the academic program and seamless student support regardless of a student's location: at home, abroad, or at the Studio. The Studio prioritizes community and connection, which many families are seeking right now. It provides a small, tight-knit community of learners who engage in mixed-age advisories, service-based learning programs, and one-on-one mentorship."
"We exist to create future world-wise leaders who are uniquely equipped to understand and solve global-scale problems," she says. Admission requirements align with the Avenues learning process: Presented with a challenge anchored to a world-scale problem, students submit a short video in which they share their solutions. "Our team reviews the video, provides feedback, and engages the applicant in dialogue around their work," says Wollner. "We are seeking students who are curious, caring and collaborative, and who demonstrate a willingness and delight in taking on challenges."
Avenues: The World School partners with "socially good companies"—Warby Parker, for example, has already committed to an initiative to address a worldwide shortage of eyewear—to help countries think more creatively about real challenges to the community. It will be interesting to see how their focus on collaborative problem-solving works in East Hampton.
If Avenues Studio Hamptons seeks to establish a new model of secondary education, these strategies may further serve as a model for communities of the future. 191 Buckskill Rd., East Hampton, avenues.org