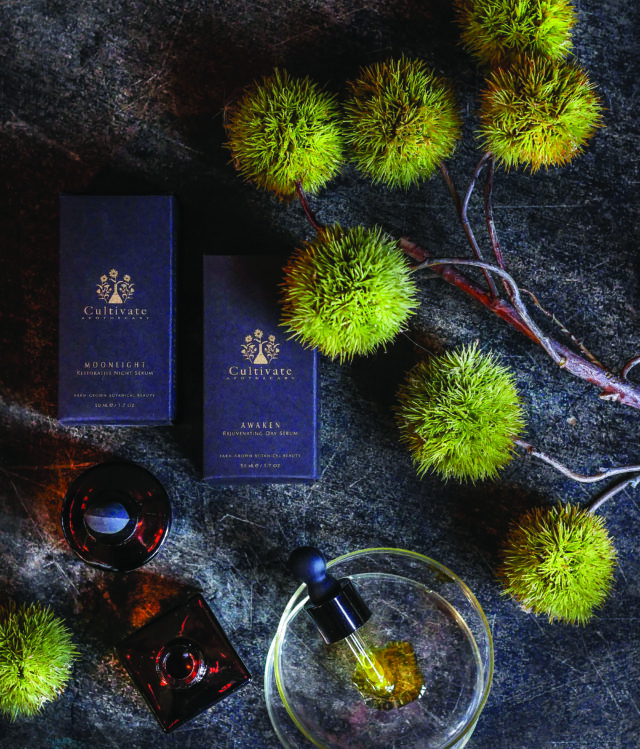 By Ray Rogers
"You've heard of the slow food movement? This is slow beauty," says Jill Rowe, co-founder of Cultivate Apothecary, a new botanical brand that more than lives up to its name. Rowe and her partner, Matthew Benson, grow all the essential ingredients for their serums, tinctures and face masks at Stonegate Farm, the 19th-century estate farm located in the picturesque Hudson Valley, where the couple resides.
As in the slow food world, transparency is key for the duo: Just as conscious eaters relish going to farmers markets and getting to know the farmer growing their foods, Rowe and Benson encourage beauty buffs to visit their 3-acre property and see where and how it's all made—using organic and sustainable farming practices, no chemical fertilizers and no pesticides. And the ingredients on their products are all clearly labeled "in common name," says Rowe. "They're not in Latin; there's not anything you'd have to look up and say 'What is that?'"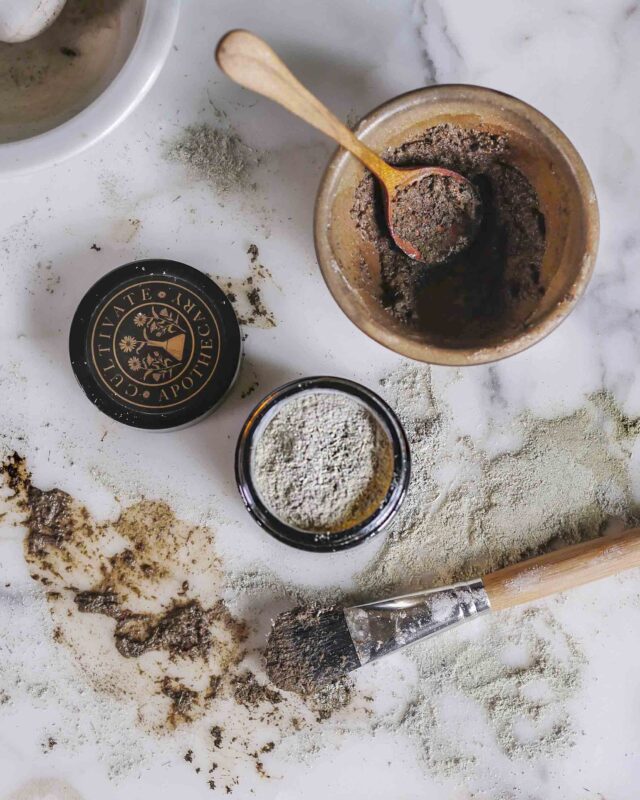 Benson, a photographer and writer, has been shepherding the farm for over two decades now, transforming it from "four buildings in the woods" into the spectacular grounds it is today, alive with historic fruit trees and bramble fruit, medicinal and culinary herbs, and organic vegetables and flowers. "His passion project is this property," says Rowe, "and he's cultivated it for almost 25 years," creating a CSA (community-supported agriculture) system, and documenting the farm's journey in the book Growing Beautiful Food. "The importance of small-scale sustainable farming in a suburban environment became extremely important to him."
Cultivate Apothecary, according to Rowe, "was an organic evolution of what this property could be." An assistant general manager at Danny Meyer's Union Square Cafe for eight years prior to moving upstate, Rowe was already deeply passionate about the terroir of where and how foods were grown. "All of these things that had to do with growing and eating healthy and the importance of culture and history really dovetailed for me," she recalls. "When I met Matthew, it was a potent moment of realizing what we could do together. How can we be in the community more? How can we share our knowledge and expertise and the way we see the world?"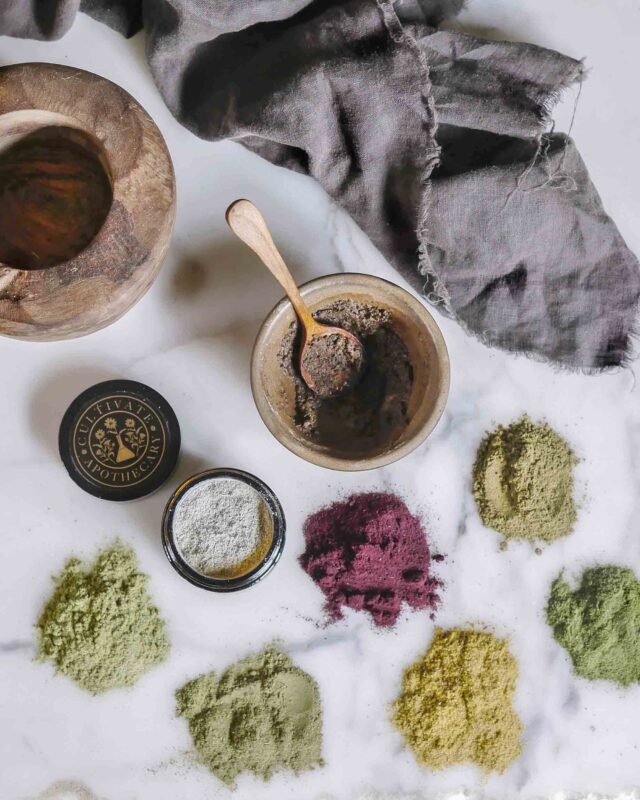 The new business started with a period of research and pointed questions back in 2017: What are the benefits of the botanicals they were already growing? What would thrive in the area? What, on a small-scale level, could they do? "Instead of trying to grow 50 things, we grew 15 that are just amazing for your skin," says Rowe. Their soon-to-launch exfoliating masks, for instance, employ aronia berry, which has the highest antioxidant levels of any berry, and calendula, among other farm-grown ingredients. The serums have aromatherapy qualities built in: energizing lemon balm and rose geranium for the morning Awaken formulation, and soothing chamomile for the evening Moonlight version.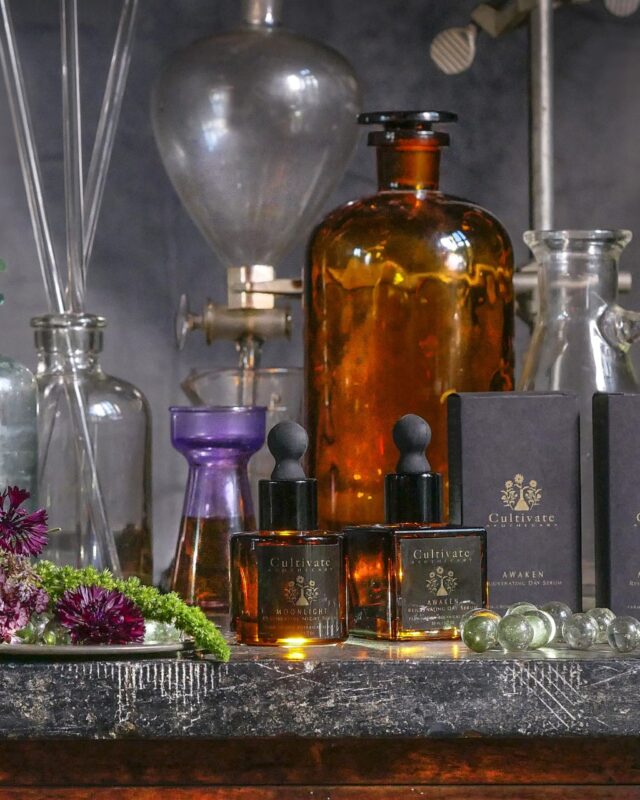 "Everything we do is 'here first,'" says Rowe. "We grow all of our annual seed plants every year, we harvest them at their peak, we infuse them with organic sunflower oil for six weeks to make these incredible oils. We formulate here, package here, send everything out from here. We're kind of control freaks, and that's part of the joy of doing it, to say I took that seed all the way through to creating this incredible oil." cultivateapothecary.com