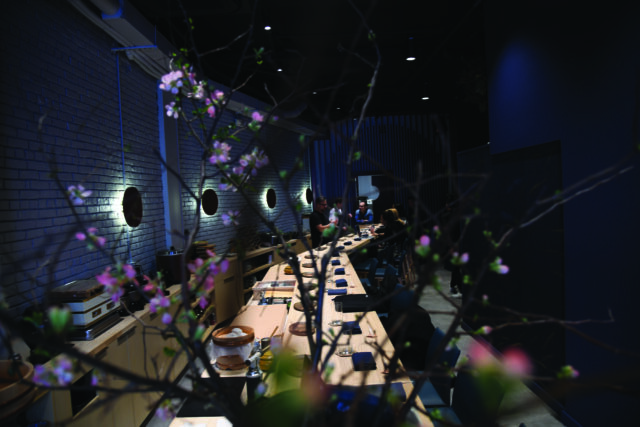 By Beth Landman
On June 10, after months of cooking at home or ordering takeout, hungry Hamptons dwellers were finally allowed to dine at restaurants—but only outside. Since the novel coronavirus appears to be much less transmittable in the open air than inside, other activities also moved outdoors, from fitness classes to hairstyling.
"My prediction was that everyone wanted to be outdoors, so I took advantage of the outdoor space we had," says Valery Joseph, who expanded the deck behind his Bridgehampton salon, adding hydrangeas and music, and creating nine stations with social distancing, including two shampoo chairs. "We are doing haircuts, keratin, extensions, blow-dries and color, plus manicures and pedicures, which has made everyone more comfortable," he says. "The new expansion has a real vacation vibe." 2454 Main St., Bridgehampton, 631.537.8967; valeryjoseph.com
Hero Beach Club has been holding classes for guests on its sprawling lawn, ranging from meditation and yoga to Pilates and sculpt. "It's a beautiful space and people are thrilled to experience the energy of working out together again in a safe way," says Jon Krasner, an owner of the hotel. "We are happy to provide work for many instructors who have been unable to teach." 626 Montauk Hwy., Montauk, 631.668.9825; herobeachclub.com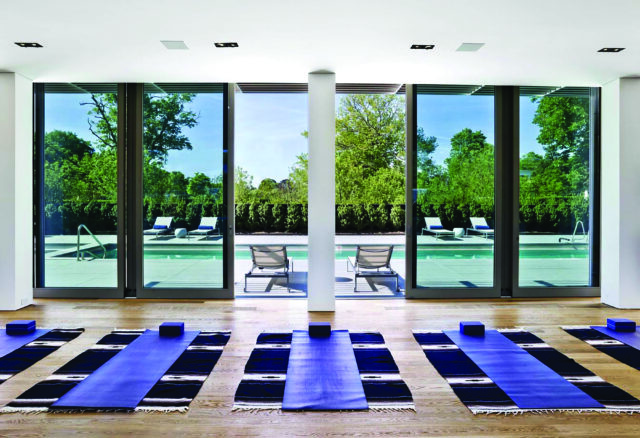 Topping Rose House has also introduced outdoor yoga, as well as picnic-inspired dining along with a nightly fire pit where drinks and s'mores are served. And Chef Jean-Georges Vongerichten has partnered with Ladurée to offer a pastry experience that can be enjoyed on the porch or elsewhere on the property. 1 Bridgehampton-Sag Harbor Tpke., Bridgehampton, 631.537.0870; toppingrosehouse.com
Other restaurants have gotten creative, expanding and upgrading outdoor space. Tutto Il Giorno in Sag Harbor added a new dining terrace and T-Bar Southampton expanded its picturesque outdoor garden, with a new direct entrance so you no longer pass through the dining room. "Our advantage is that we have space to spread out," says owner Tony Fortuna. Attention to safety is so paramount that cutlery is wrapped at each place setting after being sterilized, and surfaces are sanitized with 180-proof vodka. 16 Main St., Sag Harbor, 631.919.5353; tuttoilgiorno.com; 268 Elm St., Southampton, 631.283.0202; tbarnyc.com
K Pasa in Sag Harbor has spread out into its parking lot, adding a little tiki hut. "Parking lots aren't the most attractive areas, but we beautified ours and made it fun," says co-owner Tora Matsuoka. He and his partner Stephen Loffredo are also operating Claudio's Waterfront and the more casual Crabby Jerry's in Greenport, where they have partnered with a delivery service called RideShore, which brings their seafood-focused dishes to boats. Those who don't have their own seaworthy crafts won't be deprived of this ultimate outdoor experience. "If you don't have a boat, don't worry," says Matsuoka. "We will provide one for you!" 2 Main St., Sag Harbor, 631.800.8226; 1-800-taco.com; 111 Main St., Greenport, 631.477.1889; claudios.com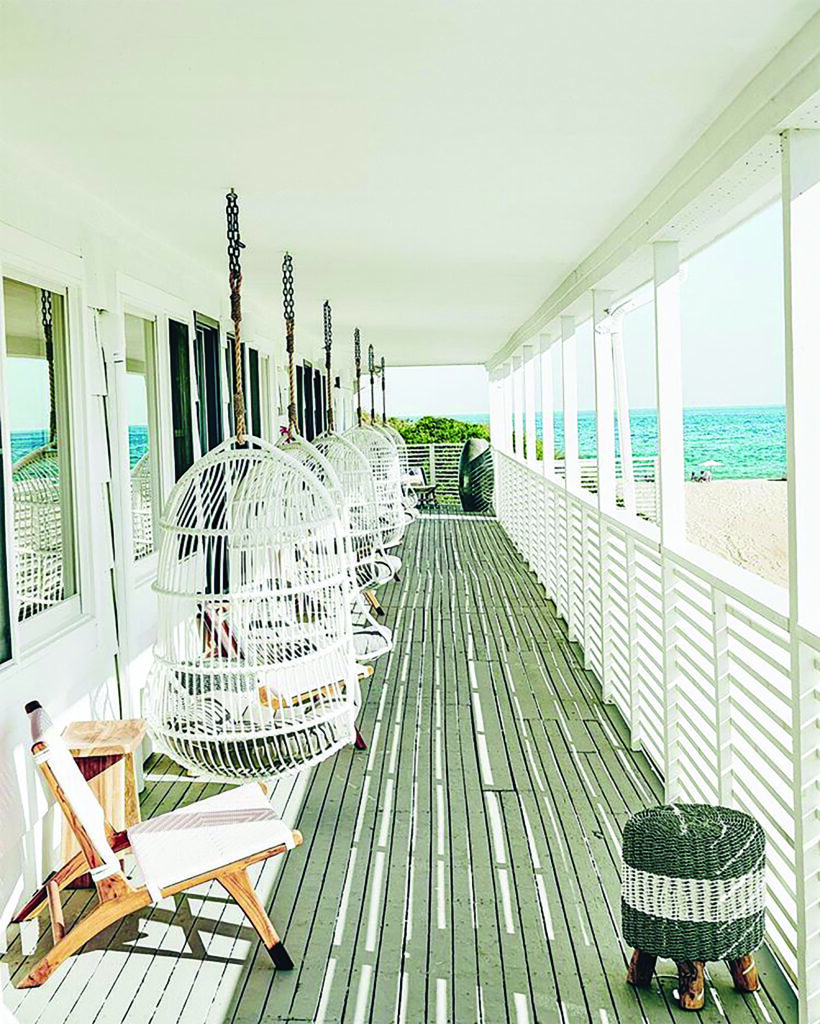 Despite the industry's current challenges, including a limit of 50 percent occupancy when restaurants do open, exciting new ventures are springing up. Moby's is back in its original spot in East Hampton (home to Paola's last year), which has one of the most enviable outdoor spaces (341 Pantigo Rd., 631.604.2227; mobysny.com); Maurizio Marfoglia, chef/owner of Dopo La Spiaggia (with partners Maria and Larry Baum), has taken over the former Silver's in Southampton, along with managing partner, Vladimir Rozsypal, to open an Italian American spot called Dopo Argento (15 Main St., 631.488.1300; argentosouth.com)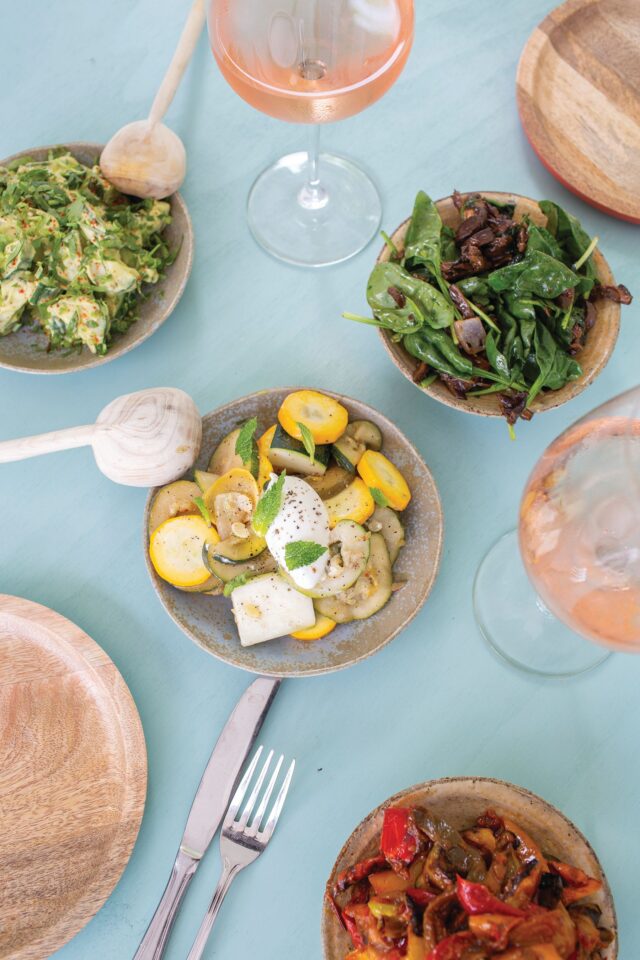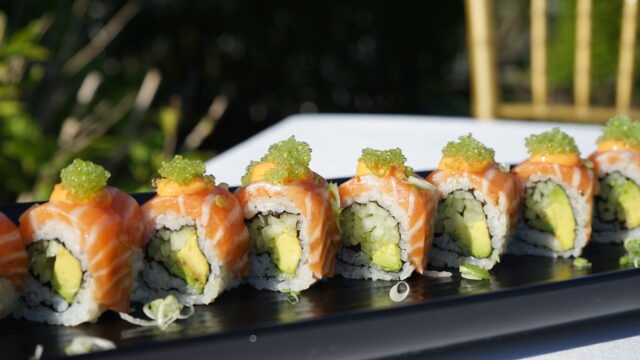 Ian Duke, owner of Southampton Social Club, is unveiling Union Sushi & Steak (40 Bowden Square, Southampton, 631.377.3500; dineatunion.com); Kissaki will premiere in Water Mill with a focus on omakase and rolls (670 Montauk Hwy., 631.709.8844; explorekissaki.com); and Matt Lambert, whose city restaurant Musket Room earned a Michelin star, has introduced SWEET Az, a summer pop-up at the former Stone Lion Inn in Montauk focusing on sandwiches inspired by his native New Zealand. It's facing the water with inspirational views, which will make outdoor dining all the more appealing (51 S. Edgemere St., 631.668.8535; sweetazsandos.com).