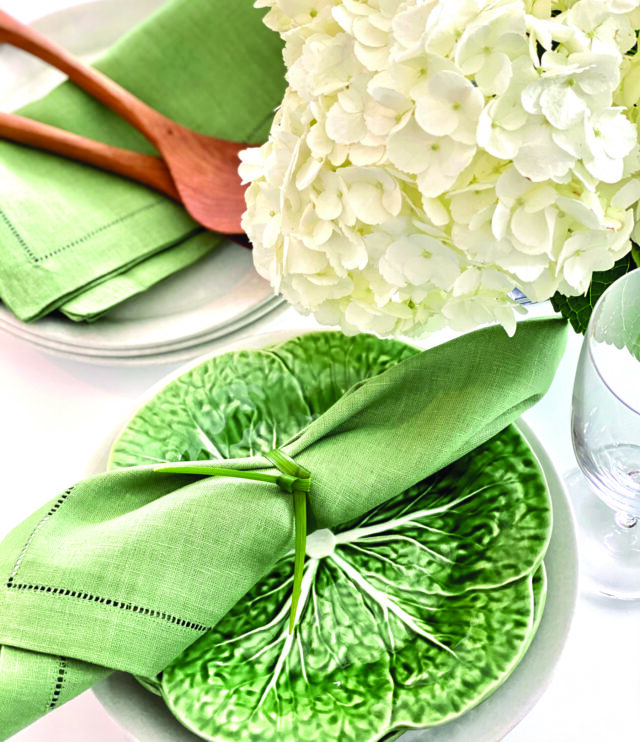 By Gabrielle Echevarrieta
JIMMY CHOO
Following the success of its 2017 and 2018 pop-ups, iconic high-fashion house Jimmy Choo returns to East Hampton this summer, with a twist. Located at 17 Newtown Lane, the designer offers a number of innovative, socially distanced shopping experiences, including private appointments, virtual styling services and contactless curbside pickup. The boutique also introduces Choo to You, an on-demand service that will provide same-day delivery throughout the Hamptons. The Choo to You van acts as a warehouse on wheels, delivering accessories for in-home shopping and private shopping events among close friends. jimmychoo.com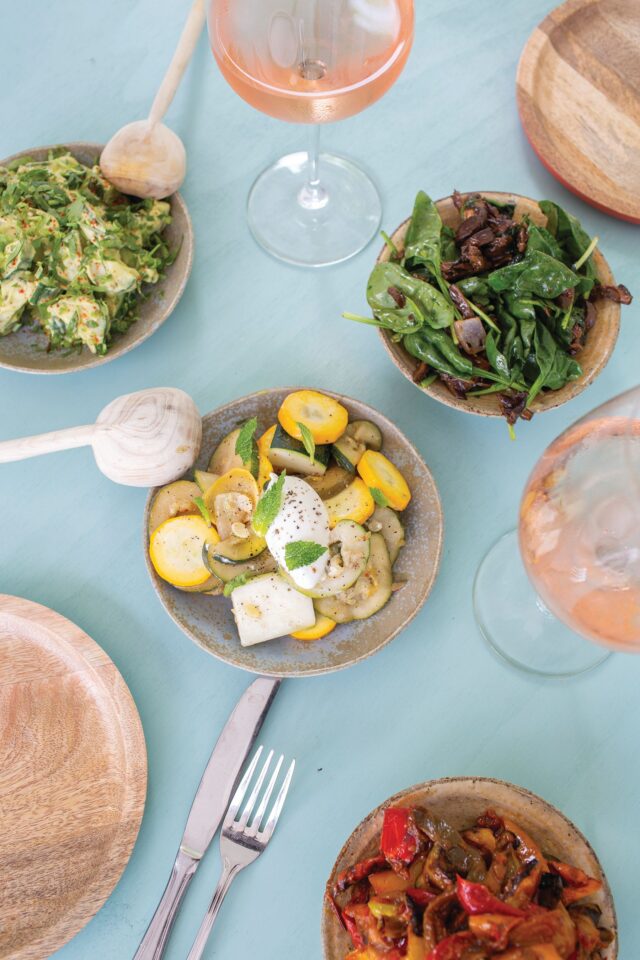 MOBY'S MARKET
Moby's is back at its original location (341 Pantigo Road, East Hampton) and while the restaurant focuses on takeout and serving its famed wood-fire oven-baked pizzas outdoors, the indoor dining room will be converted into Moby's Market, a lifestyle shop featuring luxury home and pantry products. The shop will sell pastas and sauces, spreads and dips, olive oil and housemade ice cream, along with kitchen must-haves like cheese boards, linen napkins and candles. mobysny.com
RELAX
For swimwear, intimates, face masks and more, look to Sag Harbor's Relax. Open now at 150 Main Street for curbside pickup and private shopping appointments, Relax, a haven for those in search of unique, mindfully crafted summer styles, carries an extensive list of independent fashion brands. If your generic face mask cramps your style, preorder some of Relax's floral-print Liberty of London masks to keep yourself and your little ones protected. Relax also offers cozy loungewear from Sag Harbor-based brand Polkadot England. With designs for women and children, these everyday home essentials include delicate, breathable camisoles, joggers, shorts, and kids' sailor-stripe and tie dye-style pajamas, all manufactured in heritage knitting mills in the English countryside. Polkadot England is donating a portion of June sales to the River Fund, a nonprofit organization fighting homelessness, hunger and poverty in New York. relaxhampton.com
SFERRA
Hamptonites can now explore Sferra's collection of fine linens while social distancing. Its Southampton boutique has opened with private and virtual shopping appointments, curbside pickup, and complimentary Hamptons delivery. The brand's fabrics are woven using the world's choicest natural fibers, including Giza 45, a coveted, high-grade Egyptian cotton. Swap that winter bedding for one of Sferra's lightweight throw blankets, and drift to sleep beneath a cool sea breeze. The brand's down duvets, pillows and mattress pads are lightly filled, soft yet breathable for warm weather. Sferra also offers a number of bespoke services, including satin-stitched monogramming, tailor-made bedding crafted in Italy, and customizable table linens to fit any size table. Visit the Sferra boutique outpost at 43 Jobs Lane in Southampton.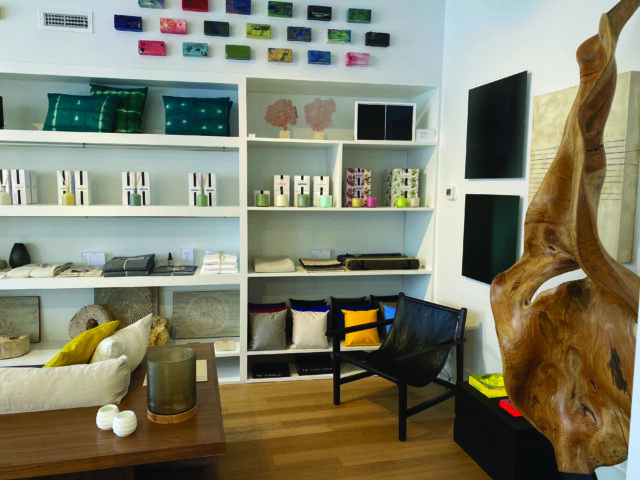 SHELTER ISLAND MAKER'S MARKET (SIMMS)
Cristina Peffer & Bill Tancredi of Ram Design, and Marie Eiffel and Jason Penney of Marie Eiffel Fashion have joined forces to curate an eclectic shopping experience on the East End. Located across from the Marie Eiffel Market at 184 North Ferry Road in Shelter Island, the emporium will feature custom-made furniture, one-of-a-kind lighting designs, pottery, rotating fine art collections, and chic home accessories like candles, Turkish towels and Marie Eiffel's elegant Jackie O-inspired clothing and accessories line. The market will be open year-round, and has big plans for the future, with hopes to expand its fashion collection to include designs for children, menswear, and more collaborations with local home-decor artisans.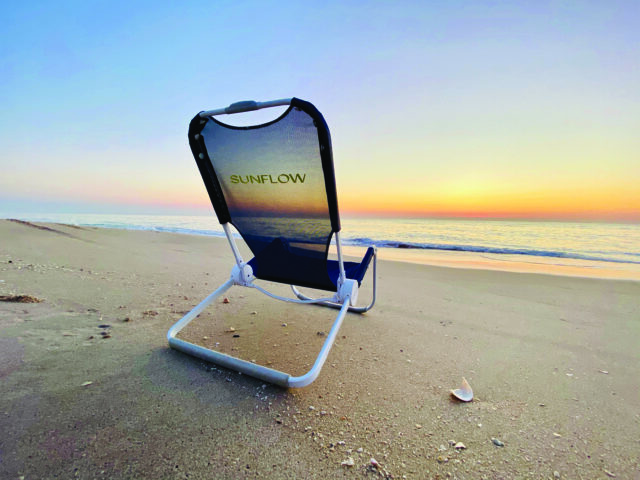 SUNFLOW
East Hampton-based lifestyle brand Sunflow is on a mission to revamp your beach day. Co-creators and fashion design veterans Leslie Hsu and Greg Besner offer a line of accessories made with hard-core beach bums in mind, including an overhead shade attachment crafted with UPF 50+ fabric, an adjustable drink holder, and waterproof pouches to protect valuables. Sunflow's signature Sunrise Chair, made with upcycled, rust- and water-resistant aluminum, is lightweight, folds easily, and is available in an array of colors and prints, including lagoon turquoise, kelp green stripe, and the "Love is Love" rainbow stripe design. Sunflow's outpost is located at 55 Main Street Cove in East Hampton. getsunflow.com