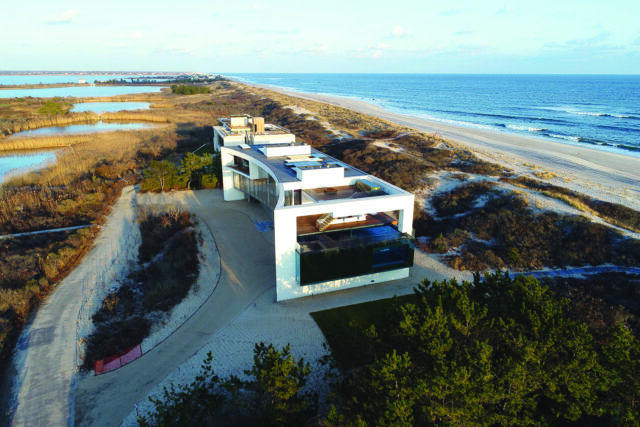 By Nancy Kane
Brokers have been busy. The real estate season started early this year and from the looks of it, will stay lively long past Labor Day. Ross School admissions are up and prestigious Avenues is opening a campus in the Hamptons, while New Yorkers (and those from farther afield) are swapping rentals for sales.
It all began in mid-March. "There was a panic at first," recalls attorney Adam Miller, founder of The Adam Miller Group, who focuses on all things real estate-related. "People started to renegotiate deals." Then, a mass exodus. "Rentals were snapped up at two and three times their rate," he says. "Soon people started thinking, 'I'm happy here; my kids are riding their bikes, maybe I should invest.'" Miller and his team have done over $300 million in real estate transactions in the past three months.
"We experienced an unprecedented demand for rentals beginning in March and April," says Rylan Jacka, a top broker at Sotheby's. "That has now transitioned into a robust sales market. Buyers are not only looking to purchase a summer home, but are rethinking the way they work and live in New York City, and considering joining the East End community full-time."
"Buyers are looking to own versus just rent," says Gary DePersia, a top Corcoran luxury real estate broker, "because they want their own country home. Renters have become buyers, because they want a permanent solution."
While July is typically a lean month for sales ("people tend to enjoy the homes they're in; they're not looking to make a move," says Miller), the market shows no sign of slowing. And why not? "The Hamptons are special," says DePersia. "The Hamptons will always be the Hamptons."
The last time the East End saw such a surge in population was after September 11. But as Miller notes, "We weren't as technologically advanced back then. Now, with so many people working from home, they go into the city only occasionally."
While Miller adds that the deals can take a lot of negotiation when emotions are high, DePersia notes that buyers and sellers are working together—even. if that means that the buyer and seller must wait until the tenant vacates (which could be the end of the summer). "Clients who weren't considering buying before, are doing so now," he says. "They love this area, and while the houses might not necessarily become full-time residences, they'll have permanent places to call their own, should the pandemic continue."
Meanwhile, the East End is innovating to keep up with the demand and sustain it. Restaurants have turned seating areas into takeout sections. Establishments are working together: West Village bar Dante is serving up specialty cocktail kits in the parking lot of East Hampton's Highway Restaurant. Farm stands are working hard to keep fresh produce and cheese well-stocked on their shelves.
"I am very proud of how the community has stepped up," says Miller. "I foresee a true year-round community. You can feel the energy." adammillergroup.com