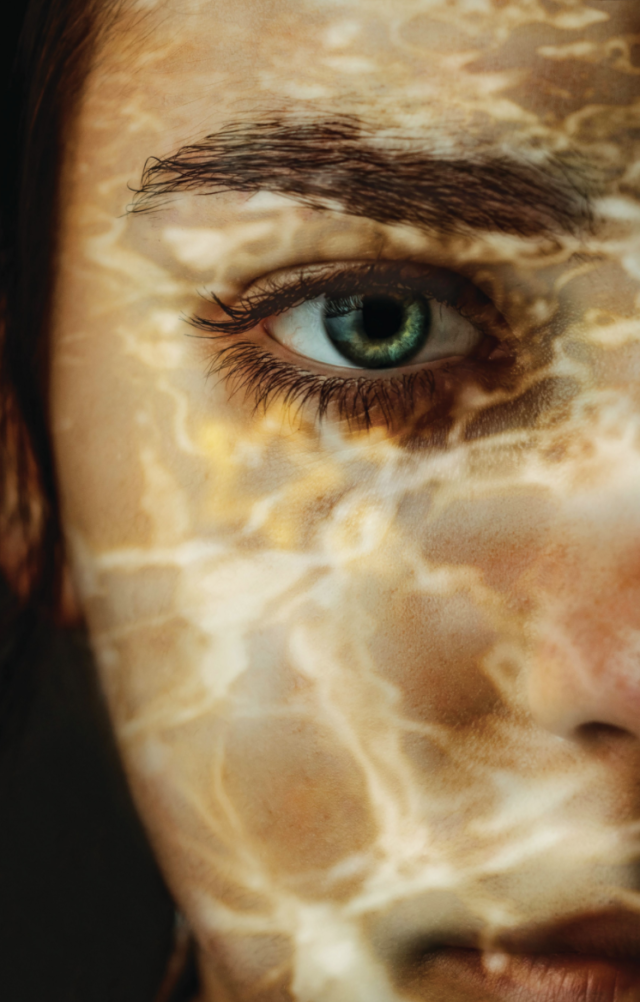 By Christopher Ardant
Peptides are short chains of amino acids, and they are currently the hottest thing in age-management science. The research-and-development and patenting divisions of laboratories that create age-fighting ingredients are busier than ever, seemingly introducing new and innovative peptides to the market every few weeks.
Visualize peptides as microscopic remote controls. Press a button and a command is given. For this reason, they are known as "signal peptides."
Our bodies are primarily made of water, lipids and proteins. Not only do proteins build muscle, but they are essential to life, as they regulate bodily functions, modulate inflammation and enhance antioxidant benefits. Having a remote control (peptide) to modulate more efficient production of proteins can be transformative.
A jar of peptide cream contains thousands of microscopic remote controls. As soon as you smooth the cream on your neck and face, your skin cells respond precisely to the command. If the peptide taps the collagen-production part, in a few weeks your skin will seem firmer. If the peptide targets melanin production, in a few weeks your skin tone might be visibly more even. There's no need for peels or lasers—all of this improvement is induced, effortlessly, by peptides.
Even better, peptides have a synergistic nature, meaning they team well with each other, and their application on the skin produces none of the side effects we often see with other wrinkle-fighting ingredients like retinoids or the overused glycolic acid.
Some of the newest peptides include:
Preventhelia – This peptide helps prevent damage caused by UV radiation to DNA and proteins, and protects skin from photoaging. It can be found in Circadia Light Day Sunscreen Broad Spectrum SPF-37 and Grown Alchemist Detox Toner, or look for the INCI (International Nomenclature Cosmetic Ingredient): Diaminopropionoyl Tripeptide-33.
Matrixyl Morphomics – This extensively studied peptide has an overall lifting and redesigning action. At our centers, we've noticed remarkable improvement on lines from the mouth to chin, and on the upper angle of eyebrows, after just six months of use. It can be found in Isomers Matrixyl-4 Pur Collagen Peptide Serum and Dermorevision C-Cellular Plus Concentrate, or look for the INCI: N-Prolyl Palmitoyl Tripeptide-56 Acetate.
Telangyn decreases the appearance of facial redness and telangiectasia caused by an exaggerated inflammatory response. It directly blocks the interleukins that create inflammation and is an antidote to redness, and can be found in Dermorevision Advanced Repair Creme and HydroPeptide Redefining Facial Serum, or look for the INCI: Acetyl Tetrapeptide-40.
In serums and creams, as preventative and corrective tools, peptides deliver results that are too good to overlook.
Christopher Ardant is a dermocosmetic scientist with centers in Lugano, Switzerland, and in New York City. For information, visit christopherardant.com.