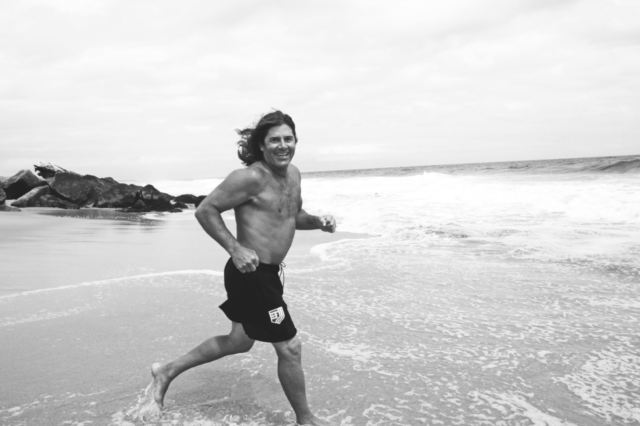 Fitness philosophy: Get outside and play.
Wellness wake-up routine: I remind myself that every day is a gift, so seize it.
Strategy for training clients during quarantine: There is a big difference between health and fitness. In Minardi Training I tell all my clients you want to be healthy and fit? You've got to get outside in the fresh air. I don't do virtual workouts, because you get virtual results. I'm at the Minardi Training part of Main Beach in East Hampton every morning at 9:30, offering training with an amazing blend of heart rate, stabilization and mobility. I also do private one-on-one outdoor cycling, which is very special to me as that's how I started Minardi Training 22 years ago.
The key to working out at home: Get your training done first thing in the morning before the kids are up, before the job, before the daily responsibilities hit. One thing for sure is that stuff happens and unexpected meltdowns, conflicts and so forth will interfere with your training plans. Life has an uncanny way of interrupting great plans, so get your training done first thing.
Most important inspirational advice: I constantly feed the client/athlete with positive reinforcement. As a former professional athlete, I tell my clients that when you quit, you do more than quitting on yourself—you're quitting on all of us and those around you. I have created a community team environment in my training. We support each other through group dynamics; we're all in this together.
Recipe for success: Keep it simple and efficient.
minarditraining.com; @jimmyminardi on Instagram