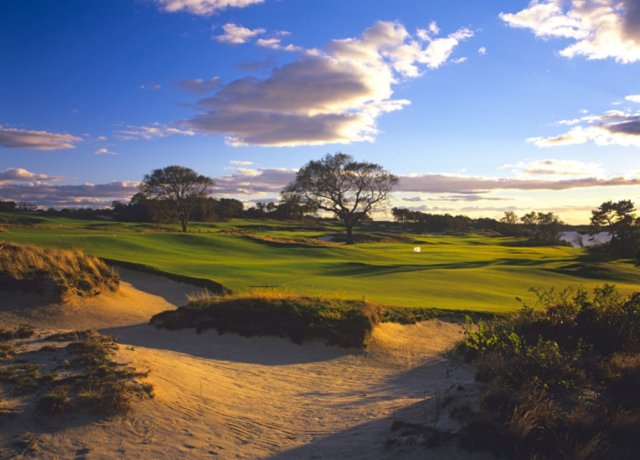 The Southampton Hospital Foundation Inc., an independent nonprofit organization supporting Stony Brook Southampton Hospital's mission to deliver top-notch medical care to the East End of Long Island, will host its Annual Golf Outing fundraiser on October 20 at Sebonack Golf Club. Donations from the event will benefit the hospital's clinical programs, helping to strengthen SBSH's commitment to the well-being of our community and its ever-evolving health care needs. The Foundation also developed the Healthcare Heroes Fund during the height of the COVID-19 pandemic, in an effort to secure ample staffing, PPE and lifesaving medical equipment.
Golfers can celebrate and help continue this important work through a day on the green at one of the East End's most pristine private courses. Rated one of the top courses in the country and home to the 2013 U.S Women's Open, the Sebonack Golf Club boasts breathtaking views of Great Peconic Bay and Cold Spring Pond and sprawls across 300 acres. Attendees will take a few practice swings and enjoy an al fesco lunch before tackling the course's 18 holes. Since the event nearly sold out within 24 hours, SBSH urges Hamptonites to snatch up one of the remaining foursome packages before they're gone for good.
COVID-19 has shown the true value of world-class health care, and we must honor those on the front lines during the pandemic, as well as develop a safety net for the possibility of higher infection rates in the future. The hospital's commitment to well-being extends beyond fundraising, and it will be conducting the golf outing with safety and social distancing in mind. Robert S. Chaloner, chief administrative officer of SBSH, says, "We are delighted that our COVID-19 infection rates in this area are very low at this time. However, we encourage everyone to keep adhering strictly to health guidelines, including maintaining social distance, wearing masks and washing hands frequently. While thankful that we are in a good place right now, we are not letting our guard down and we are continuing to raise funds so we can continue to take care of this community."
Donations can also be made to Stony Brook Southampton Hospital here.