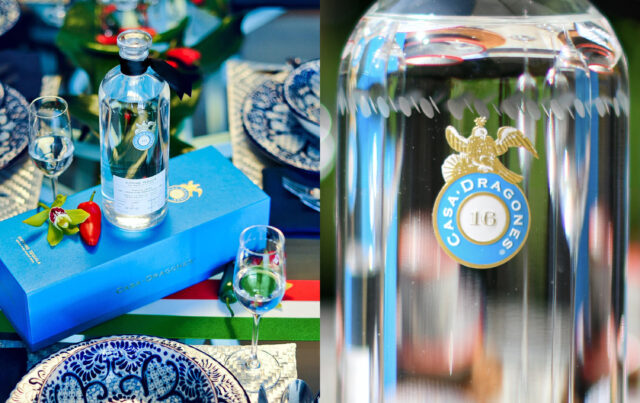 Casa Dragones' small-batch sipping tequilas are created with 100% Pure Blue Weber Agave, embodying the splendor of Mexico, while honoring the excellence of traditional Mexican craftsmanship. San Miguel de Allende, the spiritual home of Tequila Casa Dragones, is also the birthplace of many heroes of the Mexican Independence movement. The epicenter of Mexico's lucrative silver trade in the late 1700s, San Miguel was a prosperous town fiercely protected by the queen of Spain's elite cavalry, The Dragones. The calvary's leader and San Miguel de Allende native, General Ignacio Allende, began questioning the heavy taxes imposed on the Mexican people by Spain. The Dragones then joined forces with influential leaders in the church, including Father Hidalgo, the parish priest in nearby Dolores, to seek independence from Spain. On September 16, 1810, Father Hidalgo delivered his electrifying independence declaration, known as "El Grito" ("The Cry").
The number 16 holds sacred significance within the Casa Dragones brand philosophy. Casa Dragones' bottles commemorate Mexican Independence Day, September 16, with a "16" on its emblem, and a "16" inscribed on the bottom of every Casa Dragones Blanco and Barrel Blend bottle. Recreo 16 is also the address at La Casa Dragones in San Miguel de Allende, the original stable which served as a base for the cavalry's operations. Tequila Casa Dragones embodies the independent spirit of its namesake, creating sipping tequilas with bold, unique flavors that go down smooth.
Find Casa Dragones near you on the East end!