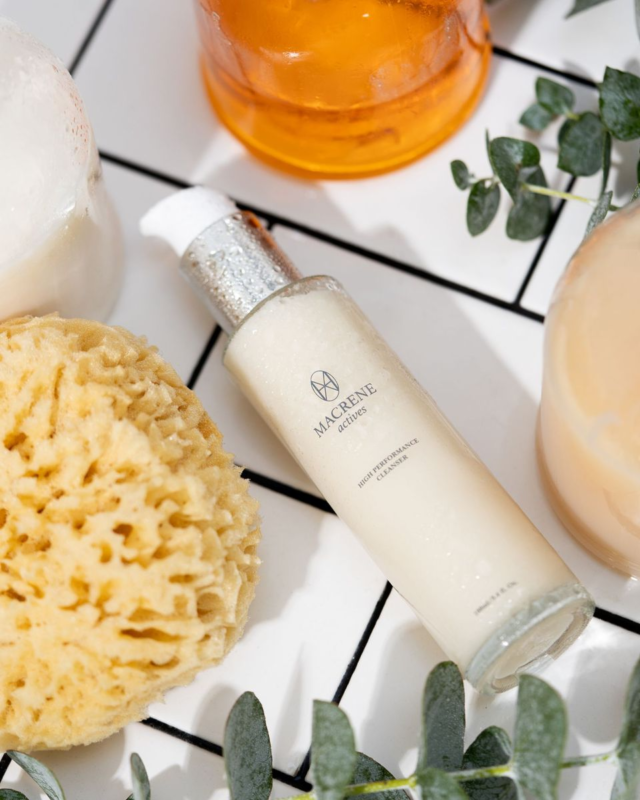 Macrene Alexiades, MD, PhD, FAAD, renowned dermatologist, scientist and the Clean Beauty Authority™, is on a mission to swap aesthetic treatments for plant-powered skincare. Her luxury clean-beauty brand, MACRENE actives, fuses Nobel Prize-winning DNA-repair research with Dr. Alexiades' expertise on the active ingredients of botanicals from both land and sea. The line is formulated under the philosophy of restoration, protection and treatment. Designed to boost total skin health and longevity, and promote a youthful glow, MACRENE actives repairs DNA damage, provides antioxidant support and fortifies the skin's natural moisture barrier.
Each vegan and silicone-, paraben-, sulfate- and phthalate-free product is formulated with over 50 organic power actives, many of which are cultivated on Dr. Macrene's organic farm in upstate New York. Hoping to raise the bar even further in clean skincare, the farm produces organic botanical crops for the brand, while also serving as a toxin-free natural wildlife haven in the Hudson Valley. The clean, green and cruelty-free brand maintains the highest standards in sustainable production, from ingredient cultivation and formulation to manufacturing and packaging. Dedicated to safety and efficacy, MACRENE actives utilizes third-party, post-market testing to ensure the quality of each product.
The High Performance Face Cream is a multipurpose moisturizer that's designed to soothe damage and strengthen the skin's defenses; this all-in-one formula—packed with organic mushroom extract, olive oil derivatives, and hyaluronic acid—reduces the appearance of fine lines, brown spots and redness. Ingredients like red algae and resveratrol, from wild grapes, promote cell reproduction, rejuvenating the skin.
"I'm not just telling the skin what to do, I'm giving it the raw materials and the tools to do it," says Dr. Macrene. "I believe there is no reason why we cannot protect skin and prevent the aging process through active ingredients. My goal is to make procedures obsolete."
MACRENE actives commits 10 percent of profits to charitable endeavors and is proud to underwrite unrestricted educational and research grants for rising scientists at Harvard University and to support environmental concerns.macreneactives.com