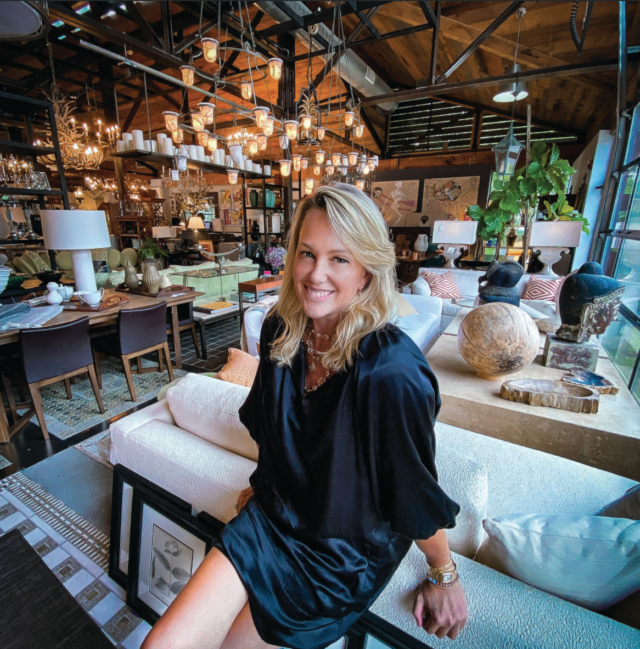 by Gabrielle Echevarrieta
PURIST: What is Collette's origin story, and how has the store evolved since then?
Collette: Collette was an idea I had 20 years ago, to bring second-hand and consignment to a new level. I wanted something more desirable than a thrift concept. I'd just come from the city, where I was modeling and working in real estate. I was having a baby, and wanted a career in a field that I loved. I first opened a store in Southampton focused on fashion. My very first customer—she bought a red puffer jacket out of the window—was Carolina Herrera. After that, I swore all the Southampton ladies would come in to buy and eventually they did, because it was a well-curated, super-clean boutique. We once had a children's store called Petite Collette, and currently have a high-end home consignment store on Montauk Highway in Bridgehampton, Collette's Basement for discount fashion consignment in Southampton, a luxury fashion consignment store, and an outlet of our furniture store, both in the Bridgehampton Commons mall.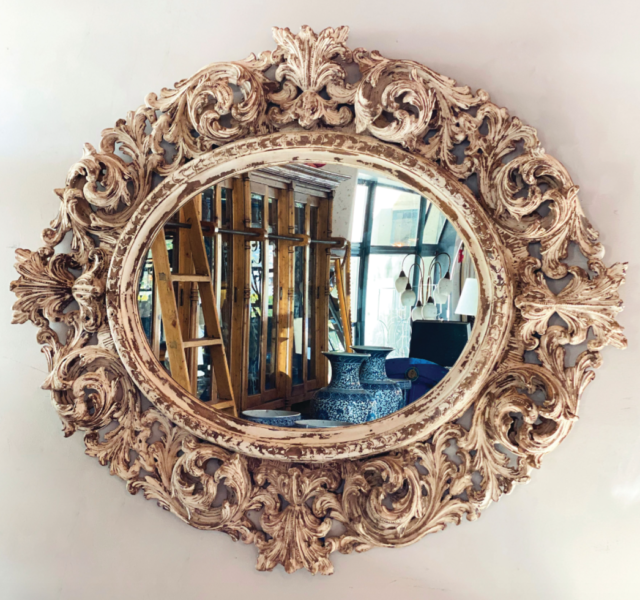 PURIST: How does the Collette Home experience go beyond the typical consignment store?
C: We are 99.99 percent consignment in both fashion and home. It's a place for people to sell their stuff and discover new pieces, which is unique here, and people in our community bring in a lot of interesting things; items from beautiful homes and things people have picked up in their travels. We get a lot from other countries that we otherwise wouldn't have been exposed to. We've had everything from authentic samurai swords, a weather barometer from the 1800s, rare paintings from Jean-Michel Basquiat, and of course the crème de la crème of handbags. I have a box truck where I can pick up the items you'd like to sell directly from your house and bring them to the store. I evaluate how much I believe I can sell an item for. We usually split 50/50, and we can also do store credit if you shop with us a lot, something people affectionately call "colletting."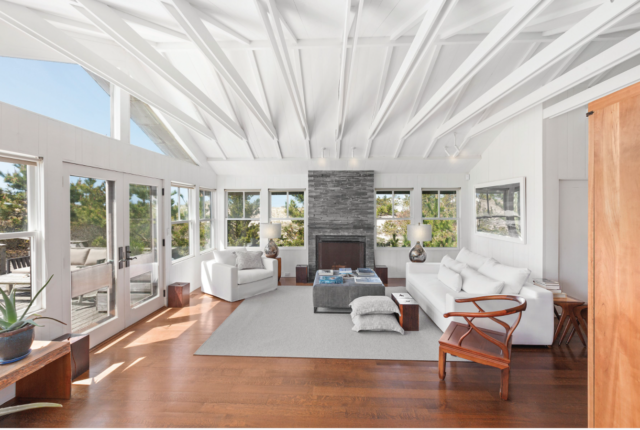 PURIST: What home design services does Collette Home offer?
C: I do a lot of interior styling. I work with what you currently have and play with pieces without plunging into a complicated, expensive decorating job. A lot of times, you just need a little tweak and for someone with fresh eyes to come in and say, "That would look amazing over there." Depending on what you need, I can help you buy things from my own store or go shopping for you. That became a popular service during COVID, because you can stay home while I'm out doing it all. I do about 12 house calls a week, seeing what people would like to sell and what new pieces would fit well in their space. I also do some personal styling and closet organization.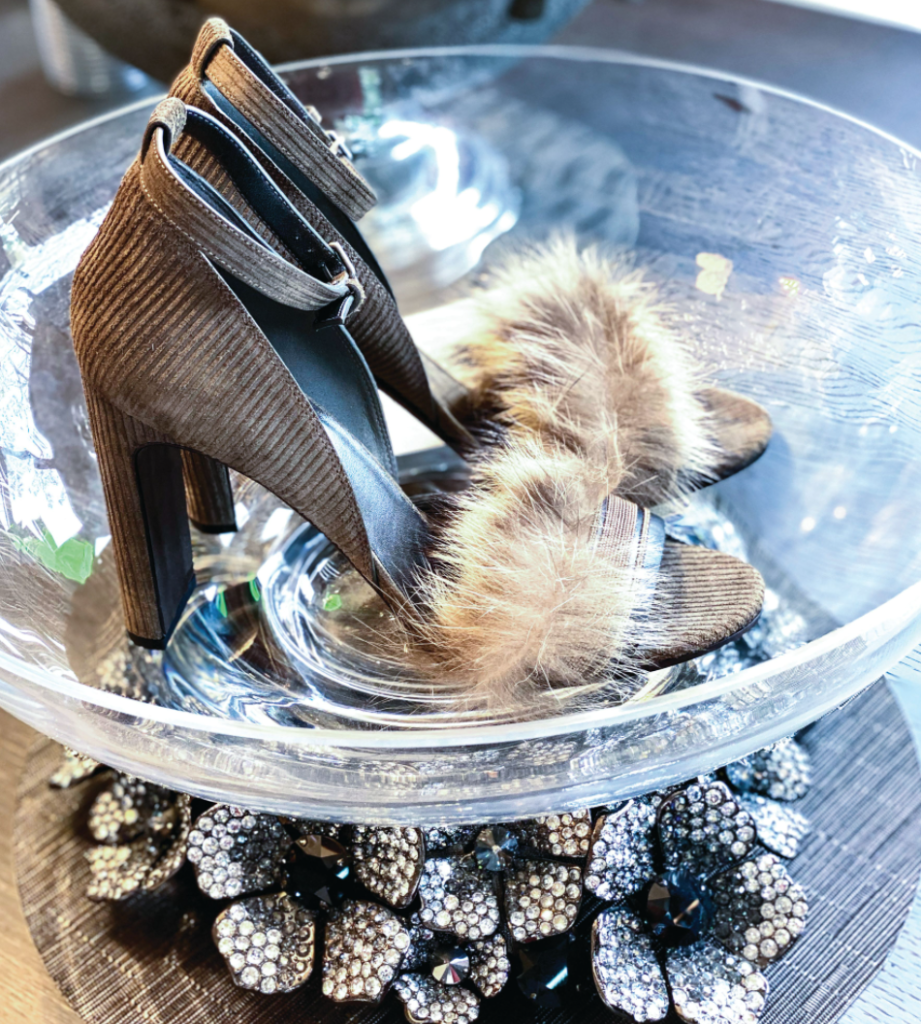 PURIST: How has the Hamptons real estate boom affected your business?
C: Our population here has gone berserk since COVID. We've had a lot of new action. School attendance is going up. I've been here for 20 years doing business, and usually have this doom-and-gloom feeling on Labor Day that it's about to be a ghost town in winter. Since COVID, home has become everything to everybody. People are toning down the need to buy designer clothes, and now have the desire to revamp their home. A lot of people are too busy with their lives and homeschooling to spend time looking and browsing. Our hands-on experience makes it more convenient to buy something and take it home that day.
PURIST: You also offer estate sales. Walk us through how these work.
C: Estate sales are a great way for people to clear out a whole house full of inventory. It's done in one weekend, then the leftover items can go to charities—like Angela's House, which serves children with disabilities—or sold in my store in a consignment arrangement. VIP customers from our mailing list can come the night before the public sale starts for a pre-sale, which is a fun experience with refreshments and light bites. We did an estate sale for handbag designer Judith Leiber, and people flocked there just to be in her environment. It was special because buyers could say they owned something from Judith's house. You pay a lot less at an estate sale than you would in stores.
PURIST: In what ways do Collette Home's business practices promote sustainability?
C: We're an eco-chic business that's focused on giving back and not producing more. We're reusing and repurposing, with a stunning, well-merchandised store experience that's nothing less than Bergdorf Goodman. I want all the stuff I take in to be in a beautiful environment, so that is what I have created with Collette. We operate under a circular economy, which supports a sustainable lifestyle. Circularity is one of the ways to make consumers aware that we need to take a more eco-encompassing, integrative and restorative path.
Collette Home, 2231 Montauk Hwy., Bridgehampton; Collette Furniture Annex and Designer Clothing, Bridgehampton Commons, 2044 Montauk Hwy.; Collette's Basement Discount Fashion Consignment, 10 Main St., Southampton. colletteconsignment.com; @collettelifestyle