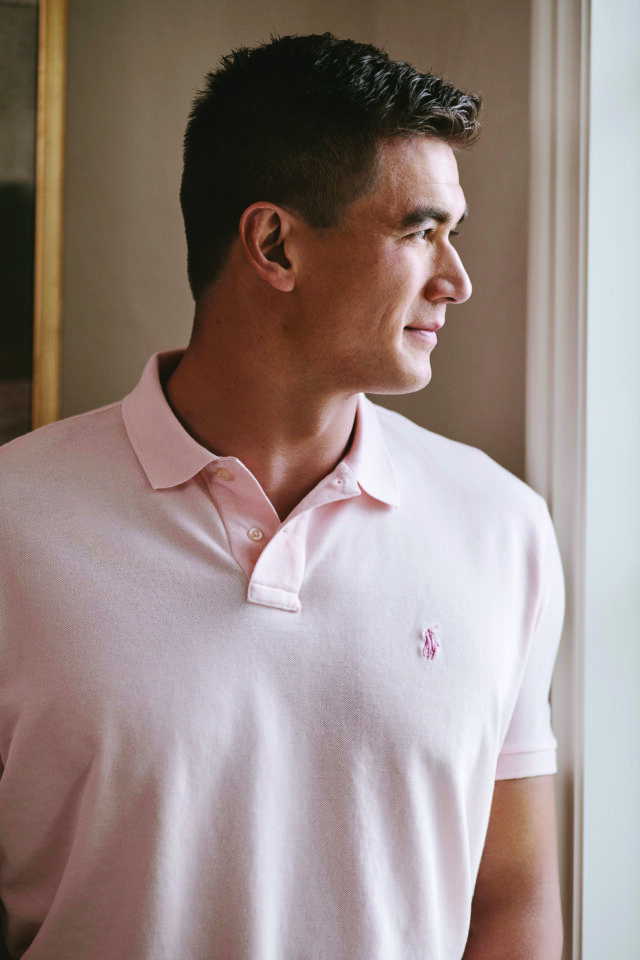 Cancer can really happen to anyone. It happened to me. I'm an Olympic swimmer, a five-time gold medalist in fact, and have proudly represented our country at three Olympic games. I was diagnosed with testicular cancer in the winter of 2018 at age 30. It never occurred to me that cancer would touch my life—it was a distinct impossibility. But my story is just one of hundreds of thousands from people who are diagnosed with cancer every year around the world.
Something that began as just a nagging "off" feeling quickly morphed into something more serious. I'm so attuned to my body that even the slightest twinge is center-shifting, and as it turned out, this one was world-shifting. Thankfully, today I'm on the road to recovery—a cancer thriver, as they say. I am currently still on active surveillance protocol, with a few months of monitoring before I will be officially declared cancer-free. My probability of recurrence will return to the same probability of developing a new cancer. To say I feel lucky is an understatement.
My diagnosis has changed my perspective in so many ways, but the simplest realization I had was that you never really know when the last conversation with your wife, parents, brother, best friend or teammate might be. You have to hold them close and tell them you love them, every day. I never end a conversation without doing that anymore. This is a lesson I'll carry with me for the rest of my life. I've found in my life that there is no challenge that doesn't make you a better person, and my experience with cancer gave me the opportunity to take a really introspective look at myself and my life and my values, and I'm a better man for it.
The work that Ralph Lauren's Pink Pony campaign is doing is so important for many reasons, but first and foremost, it is helping raise awareness around cancer. To improve cancer-treatment outcomes, it takes funding, it takes research, it takes doctors working day in and day out to develop new therapies and treatments—and all of that effort increases the likelihood that someone will survive and thrive. For over 20 years, the Pink Pony campaign has raised millions of dollars in the fight against cancer, and I'm proud to be a voice in that fight. One day, it is my hope that we can all talk about way back when we had to raise all this money for cancer, and hopefully by the end of my lifetime, it becomes ultimately just a curable disease.