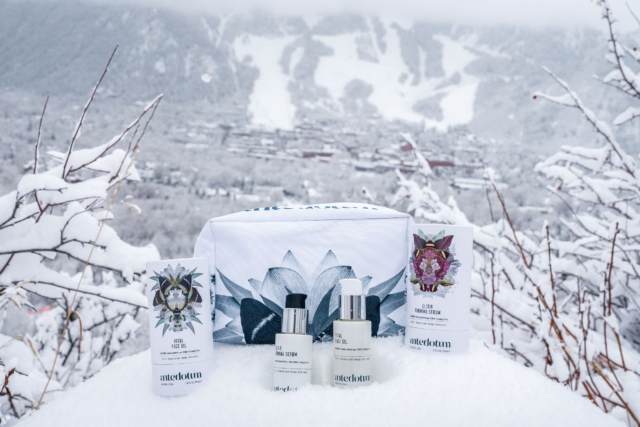 The Rocky Mountains are teeming with nature's greatest gifts: fresh air, bucolic waters and native botanicals rich in healing properties. The Rockies are often regarded as the birthplace of America's booming cannabis industry, and their essence has been captured in Antedotum's line of plant-powered skin care, infused with 100 percent pure, organic CBD. Translating to "remedy" or "antidote" in Latin, Antedotum offers a meticulously crafted collection of topical CBD products designed to nourish, balance and accentuate skin's natural radiance.
As more evidence-based research on CBD's benefits emerges, Antedotum has remained at the forefront of these discoveries by teaming up with Shawn Demehri, MD, PhD. The principal investigator of the Department of Dermatology at Massachusetts General Hospital and Harvard Medical School, Dr. Demehri has joined Antedotum as chief medical adviser, offering expertise in skin aging, UV protection, inflammation and more. To promote ultimate potency and strength, the brand utilizes full-spectrum CBD, which allows all of the plant's compounds to interact and create an "entourage" effect of restorative properties. This 500 mg CBD complex is extracted from hemp leaves rich in cannabigerol, or CBG, an additional nonpsychoactive cannabinoid with anti-inflammatory and antioxidant properties. This fusion of neuroregenerative compounds soothes irritation, reduces redness, controls oil production and shields against cellular degradation.
"We are tapping into Mother Nature and the fountain of youth. CBD has been a remedy for thousands of years, and we are celebrating the end of the cannabis prohibition era," says Antedotum founder and CEO Karina Marconi. This holiday season, Antedotum presents the LoveSkin Set, a serum and facial oil duo offering the gift of radiant, rejuvenated skin. Housed in the signature Nomad Pac cosmetic carrying tote, the Vital Face Oil and Elixir Firming Serum work to balance, moisturize and strengthen the skin. The Vital Face Oil's combination of vegan squalane, vitamin E, argon and citrus oil offers winter skin much-needed TLC, while the Elixir Firming Serum's shea butter, vitamin C and olive-fruit extract aids in collagen restoration, leaving skin firmer, denser to the touch and bouncy.
Sustainability is woven into Antedotum's values; the brand operates with a strong commitment to clean growth guidelines that protect the health of both people and the planet. Grown in nutrient-rich soil that both cultivates plants and supports a living ecosystem, Antedotum's hemp is closely monitored for toxins and impurities throughout its entire life cycle. Rigorous purity testing and official organic certification guarantee a harvest free from solvents, pesticides, herbicides or heavy metals.
Recognized as the first minority-owned and operated CBD skin care company, Marconi's proud Latin American heritage informs the brand's commitment to social and economic equity across all minority groups. In an effort to engage and strengthen communities across the country, Antedotum donates 5 percent of profits to The Posse Foundation, an organization providing young people of diverse backgrounds with educational and professional opportunities. antedotum.com