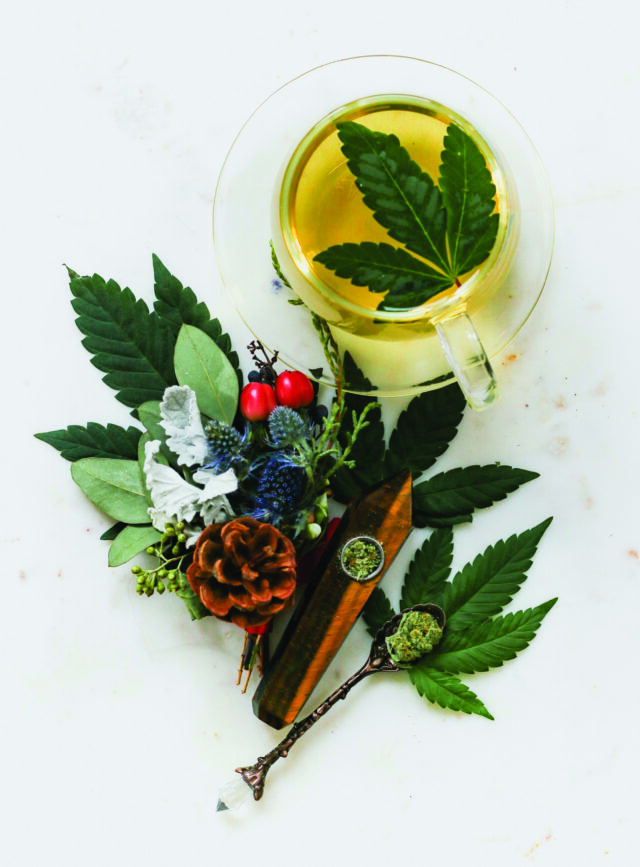 By Gabrielle Echevarrieta
This November, five states made landmark decisions on marijuana policy, including recreational legalization in New Jersey, Arizona, Montana and South Dakota, and approval for medical use in Mississippi and South Dakota. Only three states still prohibit the use of cannabis in all contexts, marking a strong possibility of a pot-positive future for the United States. These rapidly changing policies are a critical turning point in the decades-long "war on drugs" initiated by Nixon and promoted by the Reagan administration, indicative of a cultural shift from condemnation to recognition of the health benefits associated with cannabis.
America's ever-blossoming love affair with marijuana has profoundly impacted the global economy. A study conducted by Grand View Research, Inc. reported a projected market worth $73.6 billion by 2027 for legal marijuana. Weed has infiltrated the wellness, beauty and food industries, with everything from cannabis crème brûlée to CBD-infused sportswear and nail polish on the market. It's also easier than ever to get your buzz on. That lingering "skunky" scent and harsh smoke from an old-school joint have been replaced with edibles, tinctures and even THC-infused bath bombs. The United States is consuming plenty of bud, but how "green" is our green?
Cultivating marijuana uses 1 percent of the country's total electricity, according to a 2011 study authored by Evan Mills, a staff scientist at Lawrence Berkeley National Laboratory. An estimated $5 billion is used by the industry to power heat lamps, ventilation systems, dehumidifiers and water filtration systems necessary for indoor cannabis growth. This technique is used by 60 percent of harvesters, according to a study conducted by Cannabis Business Times. These outputs are comparable to those generated by seven large electrical power plants, with a single joint equivalent to 2 pounds of carbon dioxide emissions.
According to Mills, U.S. cannabis production and distribution energy costs result in 15 million tons per year of greenhouse gas emissions, equal to the emissions of 3 million American cars. An indoor facility can have lighting intensities similar to hospital operating rooms, which are 500 times greater than recommended reading light levels, reports The National Conference of State Legislatures. When stacked against the average household in Boulder County, a hot spot for cannabis production, a growth facility uses 41,808 kilowatt-hours per month, compared to 630 kilowatt-hours for residences.
As the industry grows, collective action must be taken to make cannabis as good for the planet as it is for our bodies. Environmentally conscious states like Colorado are taking proactive legislative steps to mitigate the detrimental effects of marijuana cultivation and meet ambitious sustainability goals. Businesses are required to implement renewable energy technology or pay a $2.16 charge per kilowatt-hour, a fee that goes toward the Boulder County Energy Impact Offset Fund. By providing local growers with education and resources to reduce greenhouse gas pollution, Boulder is able to create a harmonious balance between the state's robust cannabis economy and earth-friendly practices. While the regulation of indoor growth can be a step in the right direction, sungrown cannabis may be the answer for true sustainability. Rather than the intricate technology required to produce optimal growth conditions indoors, sungrown cannabis relies only on solar energy, natural soil, water and fresh air. This method is cost-effective, leaves no carbon footprint, creates a higher yield, and develops a distinct, aromatic and earthy flavor coveted by many cannabis connoisseurs. Outdoor crops are often fed with "living soil," which is packed with organic nutrients and microorganisms to boost fertility, while many indoor growers opt for artificial nutrients primarily made from petrochemicals. Runoff from these fertilizers can contain polonium-210, which is radioactive, and EDTA, a synthetic chelating agent that can destroy the soil surrounding the plant's roots.
However, outdoor growth isn't always feasible. Sustained temperatures above 86°F will cause crops to stop growing, while continued temperatures below 55°F can cause damage and stunting—even death—to plants, according to Leafly. Harsh weather conditions such as storms and winds can reduce the structural integrity of the grow, and can even lead to mold and mildew on the plant's flowers. Health professionals also argue that a true medicinal crop must be grown in an ultra-controlled environment, a requirement many outdoor growers cannot achieve. A strictly monitored indoor growth shielded from the elements can produce a highly replicable and consistent product, often required by retailers.
Strict packaging and labeling protocol at dispensaries also contributes to excess plastic production and waste, a massive contributor to climate change. In order to prevent contamination and shield children from ingesting cannabis products, Washington requires each product to be sealed in individually wrapped, childproof packaging. Liquids must include a single serving cup and labels require two state-mandated caution logos, various written warnings and information on the licensees and product. In Los Angeles, flower as well as edibles must be packaged in child-resistant and tamper-proof materials, which are often non-recyclable Mylar and plastics.
In order to reduce waste, a number of innovative industry groups have created plastic recycling programs and QR code labels to minimize the amount of material used on each product.
CANNABIS CULTURE
Celebs get in on the marijuana and CBD craze.
DWIINK BY MIKE TYSON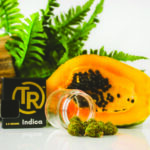 Heavyweight champion turned cannabis connoisseur Mike Tyson has created a line of CBD-based beverages called Dwiink, flavored with pineapple, watermelon and mixed berries. This endeavor has inspired him to build Tyson Ranch, a 420-acre escape for those who want to escape and indulge in health, wellness and nature to the fullest extent. dwiink.com
MONOGRAM BY JAY-Z
Grammy award-winning billionaire Jay-Z has cultivated an eagerly awaited custom brand of cannabis called Monogram. After becoming the chief brand strategist of Caliva, Jay-Z developed his line in partnership with the California-based organization, committed to "refining standards and redefining growth." monogramcompany.com
HAPPY DANCE BY KRISTEN BELL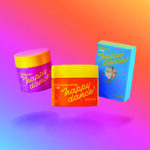 Upon discovering CBD's magical benefits, actress Kristen Bell aimed to share her love of cannabis with the world. Partnering with the luxury CBD brand Lord Jones, she has created Happy Dance, a hemp-derived skin care line and bath bombs formulated with clean, vegan and gluten-free ingredients. doahappydance.com
MARTHA STEWART X CANOPY GROWTH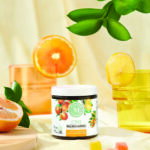 Lifestyle guru Martha Stewart has used CBD in her wellness routine for quite some time, and has now pivoted to cannabis cultivation. In partnership with Canopy Growth, Stewart has created a line of CBD soft-gels, oils and gummies, with garden-inspired flavors that include Meyer lemon, kumquat, blood orange and huckleberry. shopcanopy.com