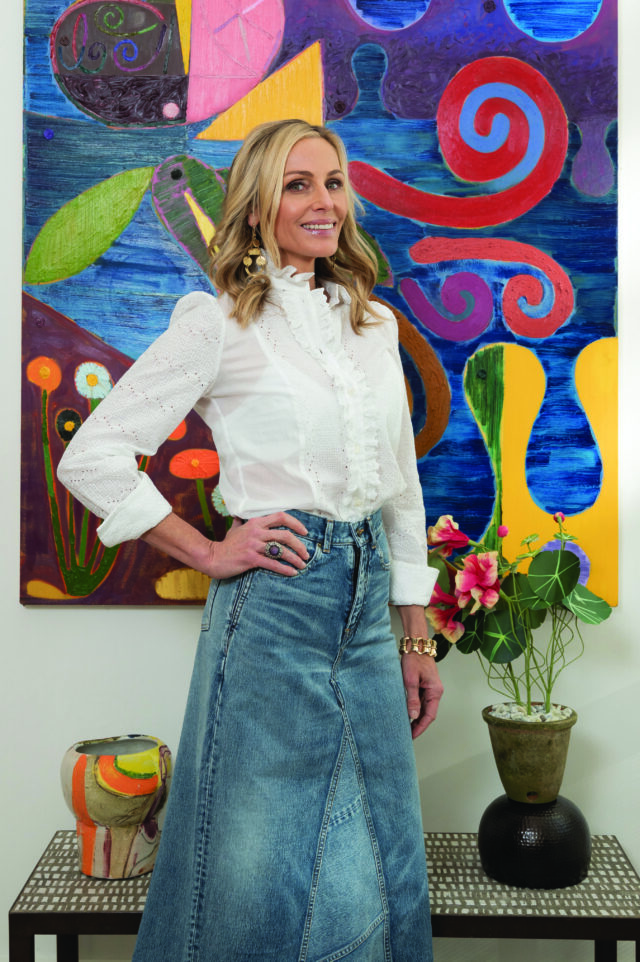 By Ray Rogers
RAY ROGERS: You've been renovating and selling houses in Aspen for sometime now. What thrills you about these projects?
JAMIE TISCH: Renovating homes is a passion of mine. I sold my first renovation project eight years ago, and have done four in the Aspen area since then. It is a creative outlet, and a process that I truly love. I plan on continuing to do it as long as I can.
RR: Beyond the home renovations, what's your history with Aspen?
JT: My love for Aspen goes deep. I spent a gap year here after college at the University of Alabama, and I have been coming to Aspen ever since. I worked almost every job imaginable—from Fanny Hill lift tickets to hostessing at the Hard Rock Cafe. After I moved to Los Angeles, I continued to visit several times a year until I bought my first home here in 2004. My children grew up coming to Aspen and consider it a second home. I knew from my first visit that I would always come back.
RR: Tell us about Pitkin Projects. What most excited you about creating a design shop in Aspen?
JT: This was a total whim. Pitkin Projects was created out of this exact moment and time. Working as the co-chair of the Aspen Art Museum's now-postponed ArtCrush benefit, I was inspired to add design to the mix. I had spoken with several friends about bringing design artists that they represent to participate in ArtCrush, alongside more traditional media such as painting and drawing. I returned to Aspen in June, and was struck by how much life there was in the community, even with everything going on in the world. The real estate market was booming, so rather than try to buy another house to remodel, I thought it might be fun to take on a different project. I immediately reached out to my dear friends Rodman Primack and Rudy Weissenberg, who own the AGO Projects design gallery in Mexico City. Together we curated a fresh, eclectic mix of work from designer friends we know and love. We connected with Lisa Eisner, Brett Heyman (Edie Parker), David Netto, Peter Dunham, Gregory Parkinson, Salon 94 Design, The Future Perfect and many more incredible talents, with the goal of fostering a collaborative design-concept gallery environment. We opened the doors in July as AGO Projects and Friends, with the goal of continuing through Labor Day. We were overwhelmed by the reception. By the end of August, we decided that our concept deserved to live on as its own entity, and so was born Pitkin Projects. PP features a collective of eclectic products from local, U.S.-based, Mexican, Italian, British and Colombian artists and more.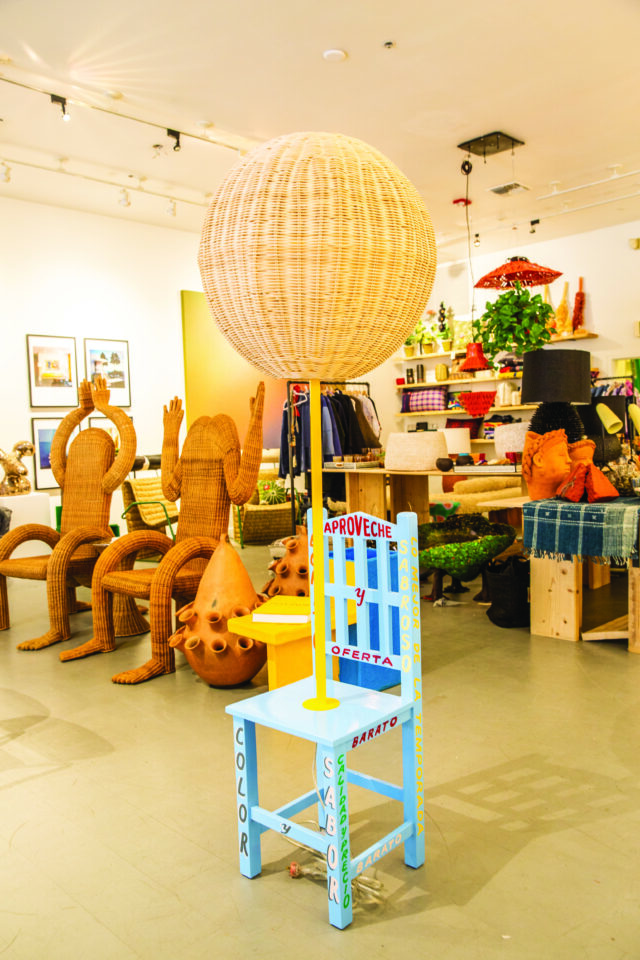 RR: How does wellness factor into your offerings in the shop, and into the vibe of the space itself?
JT: I believe that wellness and design often go hand in hand. Particularly now, while we are spending so much time at home, people are redesigning with a relationship to well-being. I try to bring a unique perspective to my homes, while also making sure the space feels tranquil and inspiring—especially today, when the world outside is often the opposite. We carry a variety of health and wellness products—right now we are featuring Antedotum, a local Aspen company that has developed an amazing CBD face oil and serum. We also have C & The Moon, an incredible body exfoliator by my friend Carson Meyer, made in Malibu with all-natural ingredients. This holiday, we will be the only storefront in the country to carry items from my dear friend Tory Burch's sport line, Tory Sport. I realize that many don't think of a design art gallery as a spot to buy workout leggings. However, Aspen is a unique place where fitness fits into every aspect of life.
RR: You also support a lot of artisans and craftspeople in the community.
JT: Being in the shop all summer gave me an up-close view of how hungry Aspen was for another design point of view. This community is so creative and passionate about all of the arts, and they love seeing what new artisans have to offer. Right now we are collaborating with Hangai Mountain Textiles on a collection of sustainable Mongolian cashmere throws, knit in bold, contrasting color combinations that will transform any room of your home. These unbelievably cozy blankets come in two color combinations—fern green with navy, and azalea with saffron. On the fashion side, we are featuring Capricho bags, which are designed here in Aspen by two incredible women and produced in Colombia. Fenway Clayworks is a Denver-based local maker that I met this summer when he was visiting Aspen for the weekend. He showed me some of his pieces, and I immediately thought that his retro vibe would be perfect for the store. Local artisans and entrepreneurs need our support more than ever right now. They are producing unique and gorgeously crafted work, and it is important to us to be able to provide a platform for their talents to be seen by a wider audience.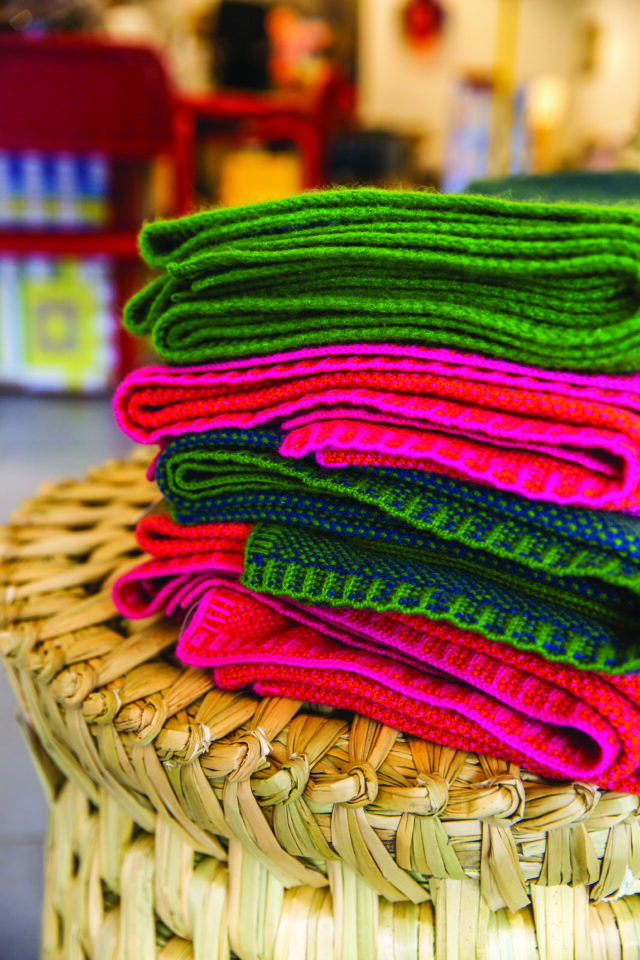 RR: Many people know you for the work you've done over the years as the co-founder of the Women's Cancer Research Fund. Is there any tie-in with the store?
JT: I am working on something new for WCRF that several Pitkin Projects vendors have said they would like to participate in. It's still in the early stages, but I'm excited to have a way to combine two things that I care deeply about.
RR: Wellness is an integral part of life in Aspen, with the focus on the outdoors and nature. What are your favorite ways to get your wellness?
JT: I love hikes with friends, paddle boarding in North Star Nature Preserve, and of course, skiing with friends and family. Picking up fresh fruits and veggies at the farmers market on Saturdays is always a plus in the summer. Anytime I can grab an outdoor yoga class with Anna Hansen or Pilates with Jen Metcalf, I'm in. 516 East Hyman, Aspen, Colorado; pitkinprojects.com