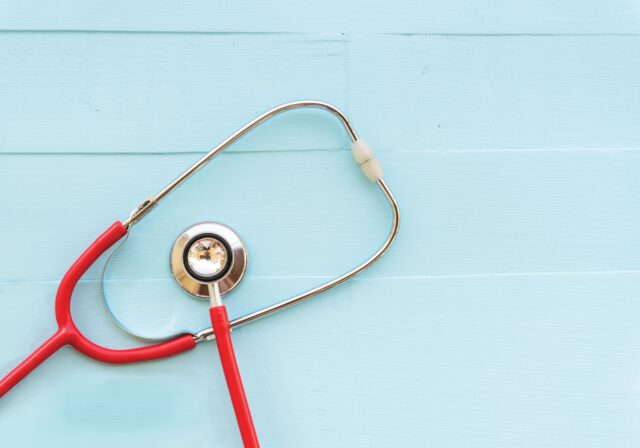 By Gabrielle Echevarrieta
Before any flight takes off, attendants will utter the familiar phrase: "Should the cabin lose pressure, oxygen masks will drop from the overhead area. Please place the mask over your own mouth and nose before assisting others." Right now, the entire world feels like a low-pressure cabin, and many are helping those struggling to breathe without saving any air for themselves.
Essential workers are the glue holding together the fabric of society. From medical professionals in the trenches of coronavirus-infested hospitals, to EMTs, firefighters and even food-industry workers, millions are risking their personal well-being for the greater good. Countless heartfelt posts for essential workers regularly flood social media, and many New Yorkers took to their balconies for a nightly #ClapBecauseWeCare salute in the early days of quarantine. While this verbal acknowledgment of bravery certainly helps boost morale, more must be done to remedy the dark wave of anxiety, trauma and profound sadness plaguing the heroes that walk among us.
For health care and emergency-response professionals, high-stress work environments are nothing new. The requirement to stay cool, calm and collected in any crisis—including unprecedented ones like the pandemic—can lead to burnout and internalization of distress and grief, deterring workers from seeking psychological assistance during tough times. Essential workers are also frequently required to self-isolate due to exposure to the virus, plunging them further into isolation and disconnection from loved ones. These ever-present feelings of distress can jeopardize physical health and put essential workers at an even higher risk of contracting COVID-19. A prolonged period of anxiety increases the body's cortisol levels, leading to high blood pressure, disruption of the digestive and reproductive systems, and suppression of the immune system, leaving the body more susceptible to infection and chronic disease.
While researchers are just beginning to understand the pandemic's impact on the world's emotional health, early studies suggest essential workers are among those affected most. According to a report from the Centers for Disease Control and Prevention released in August, more than half of essential workers have experienced mental health issues in recent months, 25 percent more than the general population. More than a fifth have contemplated suicide. Race and class also play a strong role in the mental health crisis among essential workers, as people of color are disproportionately represented in low-wage essential-work settings such as health care facilities, farms, factories, grocery stores and public transportation, according to the CDC. Essential workers of color are more likely to be uninsured, leaving vulnerable populations with lack of access to care for their physical and mental health. In a survey on the well-being of health care workers during COVID-19 conducted by NurseFly, nearly 60 percent of respondents rely on mental health and wellness tools to help manage stress, yet less than 40 percent stated that their workplace has established specific COVID-19 mental health resources.
With demanding hours, increased exposure risk and inefficient workplace safety policies, many health care providers and first responders have found it increasingly difficult to find therapists who accept their insurance and accommodate hectic schedules. Additionally, some workers are hesitant to use employer-provided insurance for these services, in fear of the stigma surrounding mental illness.
Despite these barriers to comprehensive care, a number of organizations dedicated to the well-being of essential workers have stepped up to the plate. After a successful launch at Massachusetts General Hospital, the Emotional PPE Project has expanded nationwide, connecting healthcare workers affected by COVID-19 with volunteer mental health practitioners for free therapy sessions. Founder Ariel Brown, PhD, says, "Even before the pandemic hit, healthcare professionals had disproportionately high rates of mental distress, addiction and suicide. With the added stress of the current crisis and mounting evidence that COVID-19 is not going away anytime soon, we need to break down as many barriers as possible to offer healthcare workers access to professional support." As of June, over 300 licensed professionals have provided services to those in need across 40 states.
In New York City, one of the initial epicenters of the United States' COVID-19 outbreak, Friends of Firefighters offers a place of solace for New York City firefighters and their loved ones. Founded in the wake of the September 11 attacks in 2001, the 501(c)(3) not-for-profit organization has supported countless first responders experiencing grief and trauma for nearly 20 years. Based in a restored 19th-century firehouse in Red Hook, Brooklyn, Friends of Firefighters serves over 100 members and their families with no-cost therapy in a HIPAA-compliant online platform, tackling common issues plaguing firefighters including trauma, anxiety, depression, retirement adjustment and anger management. In addition, wellness services like biofeedback, online meditation, and yoga sessions can be utilized as self-care tools for those on the front lines.
To combat the outdated narrative within the department that once discouraged those seeking treatment, the organization cultivates a welcoming, nonjudgmental, peer-supported environment, recognizing the value of community among those facing collective trauma. "PTSD is rampant," says Nancy Carbone, founder and executive director. "There was a period [early on in the pandemic] where paramedics and firefighters were responding to DOAs every two minutes. There's only so much you can swallow before you implode. Our goal is to be so present that the firefighters don't have to get to that dark place." In the Twin Cities region of Minnesota, two service-industry veterans have launched Serving Those Serving, a nonprofit offering bar and restaurant employees free counseling, financial support, child care, sobriety services and more. Co-founders Sarah Webster Norton and Adam Borgen launched the organization three years ago to address the emotional and economic needs of their workplace peers, some of whom have been lost to suicide and addiction. Already rampant in the restaurant industry, substance abuse has skyrocketed in the midst of COVID-19, with populations in states first hit hardest with the pandemic (NY, NJ, MA, RI, CT) reporting a 67 percent increase in alcohol consumption, according to one survey.
Norton's roots in labor-organizing for increased wages in Minnesota fuels her conviction for worker's rights. "I've had health insurance, I've had access to mental healthcare," she says, "then I'm working side by side with people who are working just as hard as I am, who are just as valuable, and they have access to nothing." Serving Those Serving works with Sand Creek Group Employee Assistance Program and local participating restaurants to provide a minimum of four free therapy sessions per year to workers, their partners and dependents. Service is organized through a 24-hour bilingual hotline program providing assessments, problem-solving resources and referrals.
If you or a loved one are experiencing thoughts of suicide, contact the National Suicide Prevention Hotline: 1.800.273.TALK, or the Crisis Text Line: text CONNECT to 741741. For crisis support in Spanish, call 1.888.628.9454.