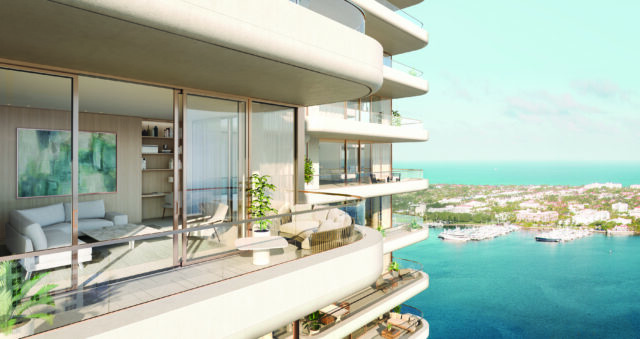 By Gabrielle Echevarrieta
According to architect Siamak Hariri, design exists in the fusion of material and emotion. The unmeasurable realm, filled with beauty, love and kindness, is reflected in the measurable, the realm of physicality. When a structure evokes the unmeasurable within someone—a sense of wonder, hope or admiration—it takes on a larger meaning, blurring the line between construction and artistry.
Hariri has designed projects for Canadian cultural and educational institutions (he is of Canadian-Iranian descent), including the Art Gallery of Ontario, the Royal Ontario Museum, McKinsey & Company, University of Toronto Law School, as well as private residences for some of Canada's high-profile citizens. His most notable design feat, the Bahá'í Temple of South America, a domed structure composed of nine arched marble sails in the foothills of the Andes Mountains in Chile, displays Hariri's connection to the spiritual aspect of the human experience and cultivates harmony with the natural world.
These values shine through in Hariri's latest creation, La Clara Palm Beach in South Florida, an elegant 25-story tower overlooking the Intracoastal Waterway and the island of Palm Beach, with higher units having oceanfront views. When developing the project, Hariri sought to merge luxury with a community-minded and sustainable philosophy. As COVID-19 has many New Yorkers flying south in search of a more tranquil lifestyle, La Clara offers residents the opportunity to live mindfully and explore the natural beauty surrounding them.
Created with a seamless flow between indoor and outdoor spaces, each of La Clara's 83 one- to three-bedroom condominiums offers sleek, modern interiors that give way to stunning waterfront views accessed from private balconies. "We want to inspire residents to look outward, then inward, to care harmoniously for the self, as well as for the land, the sky and the sea surrounding them," says Hariri. The community's resort-inspired amenities satisfy the desires of its wellness-minded residences, and include a zen meditation garden, fitness center, yoga studio, pool, massage rooms and sauna. The Onblonde Pet Spa + Boutique will offer on-site services, as well as a dedicated transit service to their Palm Beach salon. And the Virginia Philip Wine Spirits & Academy team, La Clara's preferred wine concierge, is available to residents for customized wine tastings. The residences are also being built to Gold LEED-certified standards, an acknowledgment of La Clara's energy-efficient design.
Tammy Fender, La Clara's preferred skin care concierge, shares Hariri's values for environmental preservation, using eco-friendly products that soothe, rejuvenate and revitalize patrons of the on-site spa. In addition to a fleet of holistic beauty offerings like custom facials and reflexology, Fender has also formulated a signature aromatic lavender-and-peppermint aromatherapy blend that promotes an uplifted and harmonious ambiance. Fender says, "Pure essential oils offer a connection to the plant world that is direct, rich and powerful. Using certain spiritualized essences heightens the senses." laclarapalmbeach.com