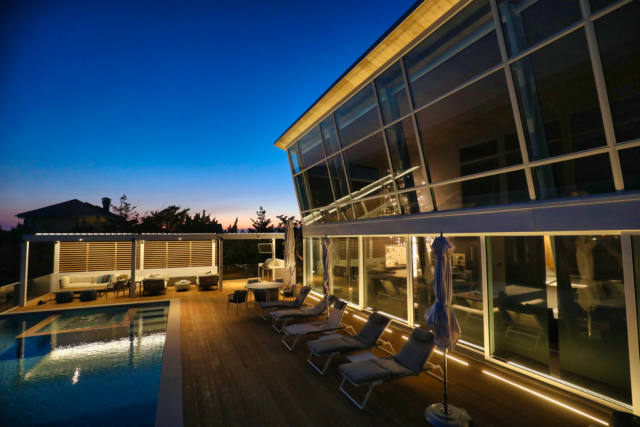 Light has a profound effect on mood and sleep. Exposure to sunlight during the day is known to increase the brain's production of serotonin, a chemical that helps prevent depression—including seasonal affective disorder, aka SAD—lowers levels of anxiety and promotes mental clarity. At night, darkness triggers the brain to create melatonin, a hormone that promotes restful sleep. In colder months, it may be more difficult to catch some rays outdoors, and nighttime light pollution may hinder the ability to produce a completely dark environment to achieve optimal slumber. Regulating the amount of daily blue-light exposure, which is produced by screens and harsh artificial light sources, can help combat the winter blues and protect the eyes.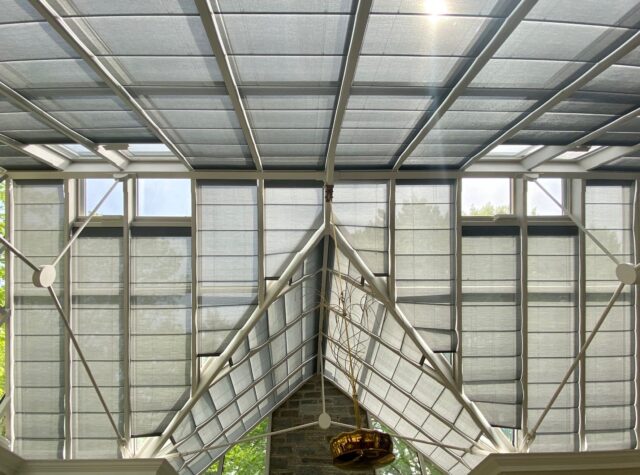 Hamptonites, especially those purchasing full-time residences or redesigning their existing property, can optimize their home or commercial space's light levels to promote mental wellness and create a striking interior ambiance. Specialized Shading Systems, a leader in high-tech, custom motorized interior and exterior shading systems, has collaborated with architectural and landscape design professionals to create highly efficient lighting solutions on the East End, NYC and even nationally. No design vision is too challenging for Specialized Shading Systems, and the company's expertise can be executed for custom skylight and conservatory shading systems of every size and configuration, solar and blackout window shades, motorized louvered pergolas, European cassette awnings and more. For those in search of energy-efficient temperature regulation, the brand's solar shades can reduce energy demands for cooling by over 70 percent and lighting by over 50 percent.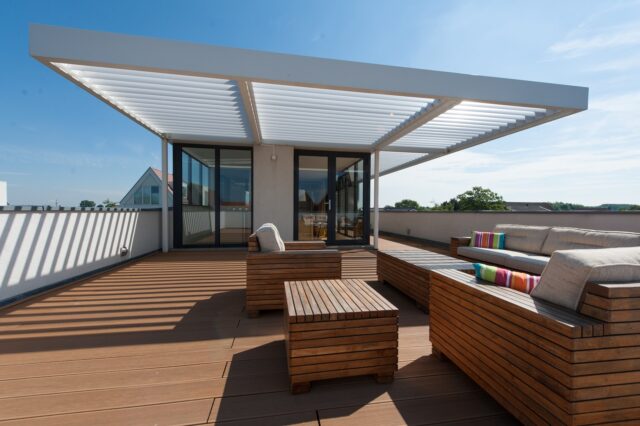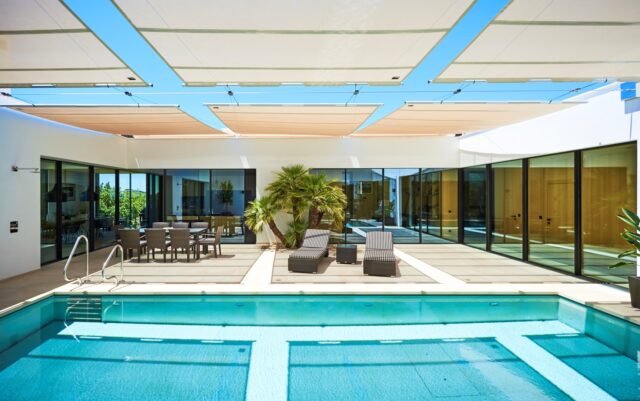 In preparation for warmer months, upgrade your patio with Specialized Shading Systems' sleek outdoor European awnings, with options ranging from traditional retractable models to fully functional coverings equipped with heating capabilities, lighting, music and motorized shades. Any skylight, regardless of dimension, degree or location can be seamlessly shaded with customized solar protection and shielding. City dwellers will appreciate the brand's blackout shades, which can reduce the glare of harsh solar rays and artificial light thrown off by surrounding buildings.