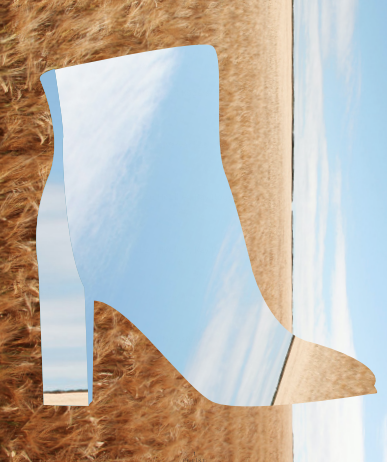 By Constance C. R. White
Tom Ford's latest creation is neither a plush fur nor a bespoke suit—it's a luxury timepiece made from plastic.
Before you clutch your pearls, saying "No, Tom Ford, plastic?" understand that this is not the single-use material as we traditionally think of it. Each $995 watch is made entirely from 35 bottles' worth of ocean plastic.
Some 150 million metric tons of the synthetic material are bobbing around in our seas, according to estimates from the Ocean Conservancy and other scientists, strangling aquatic life and polluting the Earth's water. And we're piling it on, making our oceans a cesspool of garbage. Fashion is the second-most polluting industry in the world, according to the UN Conference on Trade and Development.
It's a dire situation. We dump plastic in oceans at the estimated rate of 11 million tons annually, noted Lonely Whale, a conservation group co-founded by actor Adrian Grenier. Ford partnered with Lonely Whale to create the product, draw attention to the problem and spark more partnerships.
"Sustainability is a key issue in our lives right now," said Ford in a statement. "In particular the amount of ocean plastic that we are generating is perhaps taking the greatest toll of all on our environment."
"In my opinion," Ford added, "ethical luxury is the greatest luxury."
And it's not just plastics. Every industry, every nation, is grappling with the effects of environmental violence, from deforestation of trees in Brazil to the poisoned drinking water in Flint, Michigan. Environmental issues have become one of the greatest threats to human survival.
Fashion generates carbon emissions equaling more than all international flights and maritime shipping combined. Fashion production generates approximately 10 percent of the world's greenhouse-gas emissions, and that's expected to increase to an eye-popping 50 percent by 2030 if we continue at this current reckless pace. The garment industry is simultaneously a gluttonous user of water and one of its biggest pollutants. It takes 2,700 liters of water to make just one cotton T-shirt.
We're buying more clothes and wearing them less. Shoppers are projected to consume 102 million tons of clothing in the next 10 years, a whopping 60 percent increase from 2020. And roughly 73 percent of this will end up in landfills or being incinerated, according to reports from UNFCCC (United Nations Framework Convention on Climate Change) and the Ellen MacArthur Foundation.
"As we see more damage to the planet, loss of life, loss of our environment, designers are going to have to pay attention," said Julie Gilhart.
The chief development officer of Tomorrow Ltd and president of Tomorrow Projects, a fashion business consultancy, Gilhart was an early evangelist for eco-conscious fashion and has worked for decades with top luxury brands like Barneys New York, LVMH and Mulberry, as well as luxury resale platform The RealReal.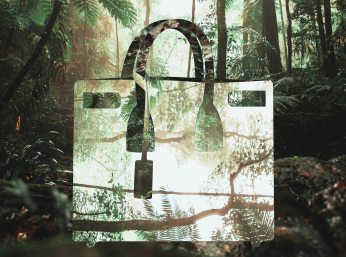 Next to surviving the pandemic, fashion's urgent issue is sustainability. "It's going to be on your mind," said Gilhart. "What part of this am I responsible for?"
Sustainability touches every aspect of the almost $1.5 trillion global fashion industry. From the fabrics that designers choose, to workers' wages, to waste, to runway shows, to packaging and deliveries, it all harms the environment.
Fast fashion, where big companies churn out clothes at a dizzying clip, is a terrible offender. It's a race to the bottom for brands like H&M, Zara and Mango. Abetted by globalization, they compete by increasing their ability to steal ideas from the runway instantaneously, manufacture quickly and deliver to the consumers with lightning speed. More clothes produce more pollution. All of fashion, including luxury designers, is complicit. And some are, thankfully, taking meaningful action.
Designers like Ford, Sophie Theallet, Maria Cornejo, Gucci and Phillip Lim are making bold moves that tackle the ever-growing toxicity of fashion and point to a healthier way forward.
Theallet, who recently moved with her husband and business partner, Steve Francoeur, from New York to Montreal, opened a new collection, Room 502, dedicated to slow fashion, a movement dedicated to designing clothes for longevity, with less frenetic production schedules and aiming for zero waste.
"I decided I wanted to do clothing without thinking about trends," said Theallet. "Not clothes for stores, but clothes for the woman, direct-to-consumer clothes done the ethical way." This means dresses made from natural fibers, cotton and wood-pulp viscose in factories in India where workers are treated and paid fairly. "It's a close friend of mine and I know how he treats people," she said.
Fashion's insane circus of seasons—pre-spring, spring, summer, pre-fall, fall, holiday and resort—engenders extraordinary waste. "I produce limited editions, there's no season and it's never on sale," explained Theallet, who has lowered prices from about $1,200 to $500 by excising the middle person.
Most innovation around sustainability emanates from independent designers like Theallet, but it's still not easy to buck a system that's been in place for hundreds of years.
"It's harder for the designers," said Gilhart, because to be truly sustainable there's a lot of measurement and assessment of impact that's necessary. For instance, a designer will want to know the carbon footprint of a particular fabric or sales activity.
But designers are pushing forward because "it's time to change now," said Theallet. "People cannot continue to live in their own little bubble. The reality we live in within the fashion world is not the reality that we live in outside."
Sustainability in luxury can be done. Brit designer and lifelong vegetarian Stella McCartney built a $320 million global powerhouse on conscious fashion at a time when we were still using words like green and eco rather than sustainability. She recently sold a minority stake in her company to LVMH and became an adviser on sustainability to chairman and CEO Bernard Arnault.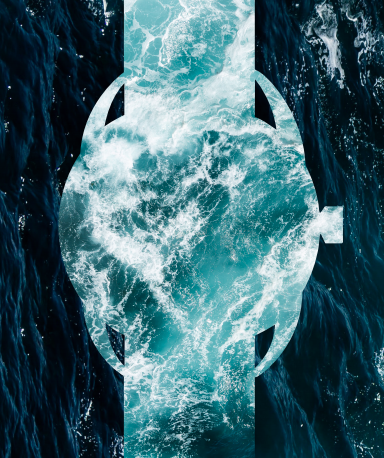 Among other big luxury brands like Gucci and Burberry, sustainability is a relatively new focus; both created sustainable capsule lines in the past year.
Last fall, Gucci introduced dusky-green sustainable paper, and cardboard boxes and bags. The goal is to rid itself of single-use plastics by 2030, a tenet of The Fashion Pact signed by its parent company, Kering, a leader in luxury fashion and sustainability.
Heeding environmentalists' call to reduce waste, Gucci creative director Alessandro Michele will now produce two collections a year of seasonless clothes (down from five). And he skipped showing the traditional spring-summer 2021 fashion show in favor of GucciFest, a seven-part mini-film series he co-directed with director Gus Van Sant to present his collection.
Fashion shows could undergo a revolution, hastened by the pandemic. Truthfully, no one knows exactly what to do about shows. Michele has not yet decided if Gucci will stage runway shows next year, the company said.
This past summer Gucci Off the Grid was born, a women's and men's collection emphasizing sustainability. It's an assortment of luscious orange, yellow or jet-black backpacks, signature wallets, gaiter pants and quilted jackets. Despite instantly recognizable Gucci touches, it's clearly aimed at circular-fashion fans, utilizing recycled nylons like Econyl and organic cotton.
Sustainable textiles are a major focus of designers' innovative work. Tracy Reese, who enjoyed a boost when Meghan, the Duchess of Sussex, and then Sarah Jessica Parker wore her sustainable designs, found herself combing the aisles of the Future Fabrics Expo in London in January. She was searching for environmentally friendly fabrics for her new collection, Hope for Flowers.
It was a dramatic switch from regular visits to Paris' Première Vision, the famed international fabric showcase. "I had been on the hunt for a drapey satin fabric and an organic cotton velvet," said Reese. "I went from thousands of options to dozens of options." The desire to be sustainable presents a creative challenge. "I have to re-learn my craft," said Reese. She says she now asks herself, "How can I make this new sustainable fabric beautiful?"
Organic cotton is the cynosure of sustainable textiles. Regular cotton pollutes and uses inordinate amounts of water. Sustainable cotton alternatives are significant for farm-to-fashion. Like the farm-to-table movement, farm-to-fashion promotes local business, healthier products and source transparency.
Players like Rag & Bone and Wrangler believe they can provide transparency working with e3 sustainable cotton grown on farms in the United States. Denim has come under scrutiny recently for the harm it does to the environment. Acid wash and distressed denim use chemicals shown to hurt workers and pollute water supplies. It takes more than 20,000 liters of water to produce one pair of jeans.
"The whole system has to change," said Lawrence Lenihan, chairman and co-founder of Resonance, a technology platform that goes from raw material to customer closet. Resonance enables brands to make everything on demand, with no waste from inventory. Lenihan says that they have one of the most sustainable manufacturing platforms—the goal is zero water waste and zero carbon footprint. "We look to eliminate waste and we get better every day." Lenihan, a former IBM executive and venture capitalist, works with future-thinking designers that include women's favorite Tucker, cult-favorite Costello Tagliapietra and cutting-edge darling Pyer Moss.
For years, Jeffrey Costello and his partner, Robert Tagliapietra, expressed their mad-for-plaid aesthetic in dense patterns and vibrant colors that took several months to create. Then they met Lenihan. What he offered was unimaginable: The ability to do in a week what previously took several months. Developing prints, illustrating shapes, fit done on avatar models can all be digitized. Nothing is made for the customer until the customer orders.
When Rei Kawakubo's exclusive Dover Street Market ordered a Costello Tagliapietra shirt last spring, the partners were able to design and develop it in six days. "Before this, it would have taken us a year," said Costello.
In early November, without fanfare, Phillip Lim introduced a new collection, Live Free, online for consumers. Created to be worn during lockdown, Live Free utilizes textiles infused with sustainable anti-bacterial, anti-odor chemical-free technology. Also available online is 3.1 Phillip Lim's sustainable safari-inspired capsule collection made from organic cotton, sold exclusively on Net-a-Porter in partnership with the conservation charity Space for Giants.
As designers like Lim fuel their creativity imagining a more sustainable world, the Council of Fashion Designers of America commissioned the Boston Consulting Group to explore how New York Fashion Week can be sustainable.
Show weeks generate huge carbon footprints via transportation, clothing samples, LED lights and trash. BCG found that air travel alone accounts for between 37,830 and 44,520 metric tons of carbon dioxide equivalent each season. "Show week is a big part of fashion and sustainability," said Steven Kolb, CEO of the CFDA. "We really have to do things differently."
BCG came up with a number of recommendations in several key areas. Venue sharing, centralizing shows to reduce travel between shows and a shorter show week are among them. Additionally, the report recommends a ban on single-use plastics, digitizing some promotional materials and establishing a sustainability award.
If it does nothing else, the BCG report highlights the complexity of the fashion sustainability issue. "Being sustainable is not just materials," said Cornejo, designer for the sustainable Zero + Maria Cornejo collection, carried in her New York store and online. "It doesn't matter if you have organic cotton, if you are flying the cotton halfway across the world and not paying workers a living wage."
It's clear what's wrong, but dismantling ecosystems to fix it is a difficult undertaking. Maybe Tom Ford jumping in will be a tipping point. Maybe not. Regardless, fashion has a steep climb ahead.