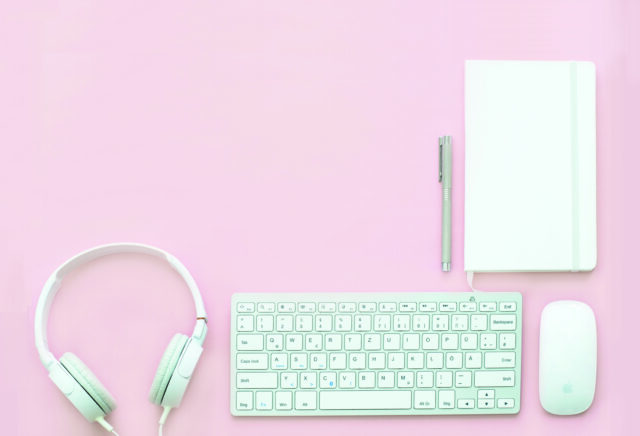 By Gabrielle Echevarrieta
Mama Said
Sopranos star Jamie-Lynn Sigler and musician Jenna Parris speak candidly on the nitty-gritty of parenthood. From postpartum depression and sleep deprivation, to the struggle to fit self-care into busy schedules, Sigler and Parris embrace the ups and downs of mom life with wellness-minded guests like Melissa Wood, Ziggy Marley and the Kind Campaign's Lauren Paul.
Unlocking Us
Host Brené Brown, University of Houston research professor and author of five New York Times bestsellers, gets to the root of what makes people tick. Recognizing that we are hardwired for purposeful living and deep interpersonal connection, Brown calls on listeners to utilize the deeply human parts of ourselves to become more compassionate and open-minded.
The Model Health Show
After being diagnosed with a degenerative spinal condition at age 20, host Shawn Stevenson took charge of his well-being through exercise and healthy eating. Now, the former personal trainer and nutritionist invites top minds in health and fitness to unpack the latest wellness trends, from epigenetics to intuitive eating, anti-aging science and more, using a holistic philosophy and evidence-based analysis.
Recovering From Reality
A podcast "for people who want to wake the f— up," Recovering From Reality tackles the emotional, spiritual and societal hardships that lead to addiction, mental illness and unhealthy relationships. Host Alexis Haines, former reality television star turned mother, doula and sober-living advocate, engages in mindful discussions on class, privilege, gender and wellness with guests like actress Alyson Stoner and meditation guru Biet Simkin.
Happier
This how-to guide for inner bliss is led by Gretchen Rubin, bestselling author of The Happiness Project and Better Than Before. Nuanced concepts regarding self-esteem, anxiety and personal fulfillment are boiled down into a weekly dose of humor, wisdom and honesty mixed with cutting-edge science and cultural commentary.
Mental Illness Happy Hour
Comedian Paul Gilmartin is on a mission to break down the stigma surrounding mental illness. Through personal anecdotes, listener confessions and a fleet of dynamic guests including Tiffany Haddish and Jameela Jamil, Gilmartin cultivates a witty, nonjudgmental space to think critically about emotional health.