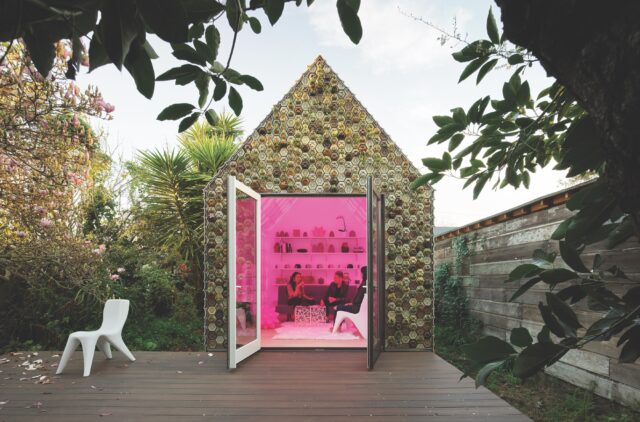 By Dimitri Ehrlich
Your house is your castle, but let's be honest: Castles tend to be enormous, drafty and expensive to heat. Which may explain why, when it comes to a more discerning vision of the future of luxury, small is the new big. Yes, people have been turning shipping containers into houses for many years, and tiny homes have been a staple of HGTV since at least the 2008 recession.
But in the past few years, the tiny house movement has gotten—for lack of a better word—really huge. There are many reasons why this trend makes particular sense right now. Growing concerns about sustainability have overlapped with the pandemic and the related economic pain many people are experiencing. The result is that a younger generation is beginning to question the idea that each generation would, or should, own a bigger, fancier home. While freedom and mobility offer one kind of allure, there's also an emerging philosophy that values minimalism, and the space-saving lifestyle that digitization enables (think of all the space that our collections of records, books, CDs, photos and DVDs used to take up in a home, all of which can now be reduced to a hard drive or stored on the cloud). Whether drawn by the promise of a simpler life in a smaller space, or concerns about climate change, the growing interest in tiny houses is being met with a wave of innovative solutions.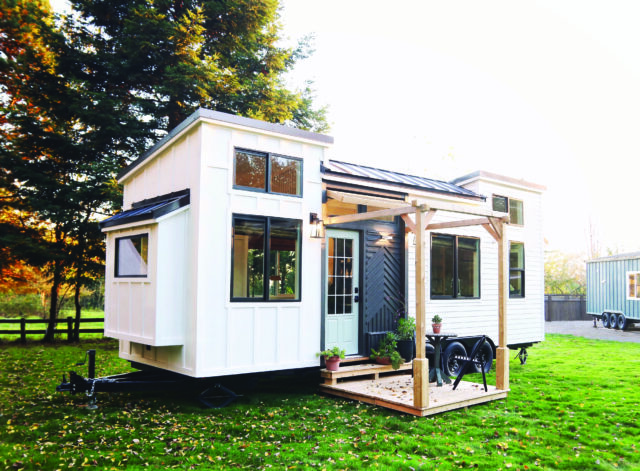 While not every micro home is designed to be eco-conscious, a smaller footprint generally translates into a more environmentally friendly approach to housing. For those who sleep better knowing they're taking good care of the Earth, there are solar-powered campers, homes built almost entirely out of hemp, and even some options that combine both hemp and solar power. Located on a farm in rural Cambridgeshire, England, the solar-powered Flat House designed by London-based Practice Architecture was made with prefab panels packed with hemp and bound together with a sugar-based resin made from agricultural waste.
"Tiny homes use very little energy to keep warm," says Matt Impola, the founder of Handcrafted Movement, a builder of small homes located near Portland, Oregon. In 2015, his company began constructing and selling small homes with an average size of just 264 square feet, and now his houses are everywhere from Toronto, Canada, to Savannah, Georgia, with the majority of them going to the California coast. "Typical electrical bills are $15 to $25 per month. With 15 windows evenly distributed around the tiny home, you get an abundance of natural light throughout the day."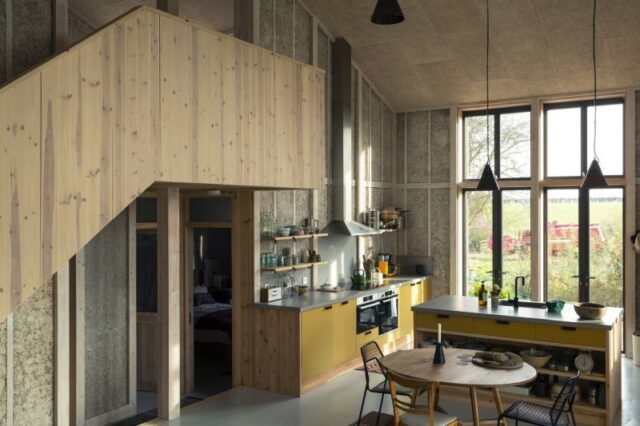 One fascinating new prototype that is both environmentally friendly and extremely cost effective is the adobe house called Casa Covida. Designed and built by Ronald Rael, a professor of architecture at the University of California, Berkeley, and Virginia San Fratello, a design professor at San José State University, the structure uses contemporary technologies to connect indigenous and traditional material practices. "I started thinking about this in 2007," says Rael. "I was speculating about the future of adobe, and I figured in the future, adobe would be made with robots. And I thought, 'Why don't I make this happen?'"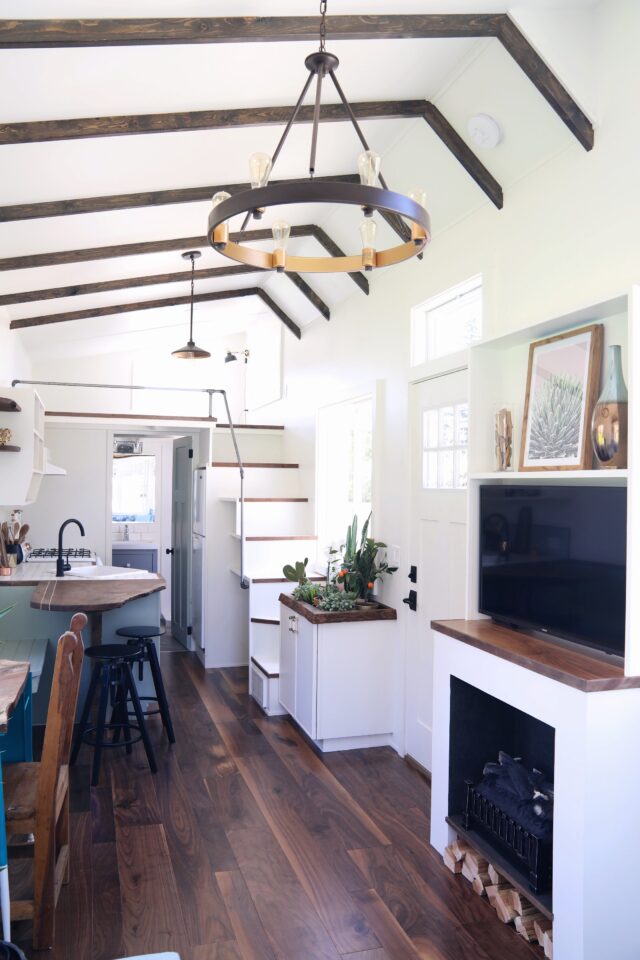 Three years ago, Rael and San Fratello began creating the first prototypes, and they built a robot called the Potterbot (3dpotter.com) that was able to 3D-print adobe. The first tiny home built by the robot, completed earlier this year, is a 24-foot-long, 9-foot-wide multiroom dwelling that sits on about 400 acres in southern Colorado. Comprised of three adobe silos, it cost about $16 in building materials (not counting doors and windows). Rael's mother lives there now.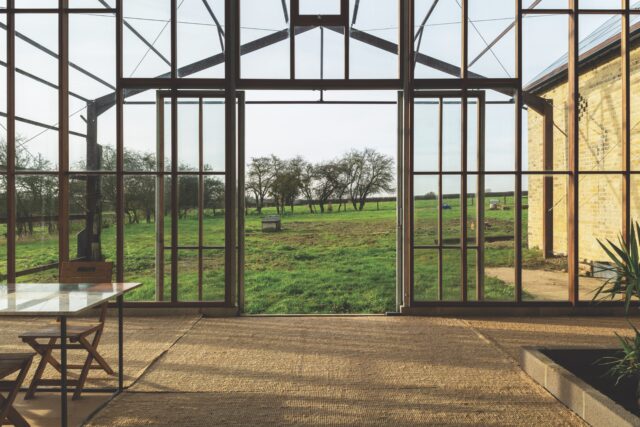 "The idea of tiny houses has to do with paring down one's life, especially when that life is full of excess," says Rael. "And we have technology now that is enabling this transformation by creating new efficiencies. For example, our phones can contain every book and movie and can connect us to everyone on Earth. So technology can help get rid of stuff and compact it. Technology can also create a house that is more efficient. Right now, more and more people are experiencing those efficiencies, and along with them, these minimalist attitudes. There is an aesthetic that is more similar to traditional orthodox aesthetics like you see in some churches or temples, where things are very pared down to the least amount of objects. The other desire is to not be rooted in a place, and instead to be connected to the larger landscape and be able to have access to these landscapes, wherever people want to go."
Pushing the boundaries of what's possible, Rael and San Fratello's company, Emerging Objects, also created the Cabin of 3D Printed Curiosities. The cabin, built in Oakland, California, in 2018, is approximately 14 by 10 feet, and was made out of 3D-printed chardonnay grape skins, sawdust and a bioplastic made of corn. "Even the furniture and coffee cups are 3D-printed," says Rael. "The coffee cups and coffeepot are made out of recycled coffee grounds."
There are plenty of other tiny homes being designed with upcycled materials. OPod 1 micro-living housing, by Hong Kong studio James Law Cybertecture, for example, is a stackable micro-living shelter manufactured from repurposed concrete water pipes. The idea is to provide a low-cost option for young buyers who might not otherwise be able to afford a home. Indeed, some micro-homes are built expressly to solve social problems, such as the Rodar, a mobile tiny house that aims to provide shelter to homeless people. Described by its creators at Design Studio Andrés and José as "an urban domestic object," it reduces housing to its sparest and most utilitarian.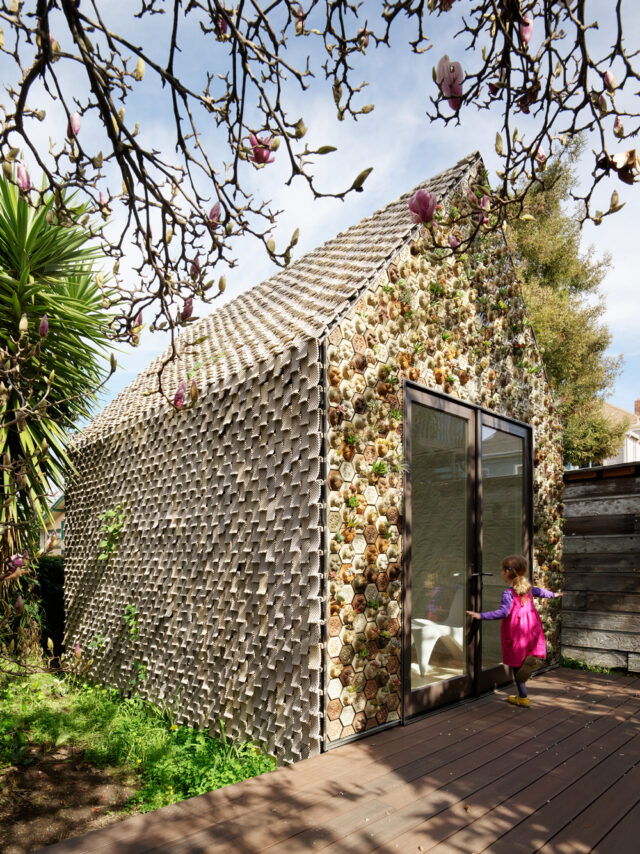 While not all tiny houses are Instagram-worthy, you can see images of many of the more visually stunning ones on the popular instagram feed #TinyHouse, run by a guy in his early 20s named Brent Heavener. Heavener, who lives in a tree house "somewhere south of Mexico," has attracted nearly 900,000 followers by aggregating images of tiny houses. He is also the author of the recently published Tiny House: Live Small, Dream Big (Clarkson Potter, $18), a small-yet-chunky coffee-table book featuring photographs of the smallest, most efficient homes around the world.
"A lot of the interest in tiny houses is driven by millennials," says Heavener. "They're looking at their parents and grandparents and see they've been in debt all their lives, and they're looking 30 years down the road and asking, is that where I want to be? So tiny houses provide an escape from the status quo, and offer a more radical way of living that should revolutionize housing."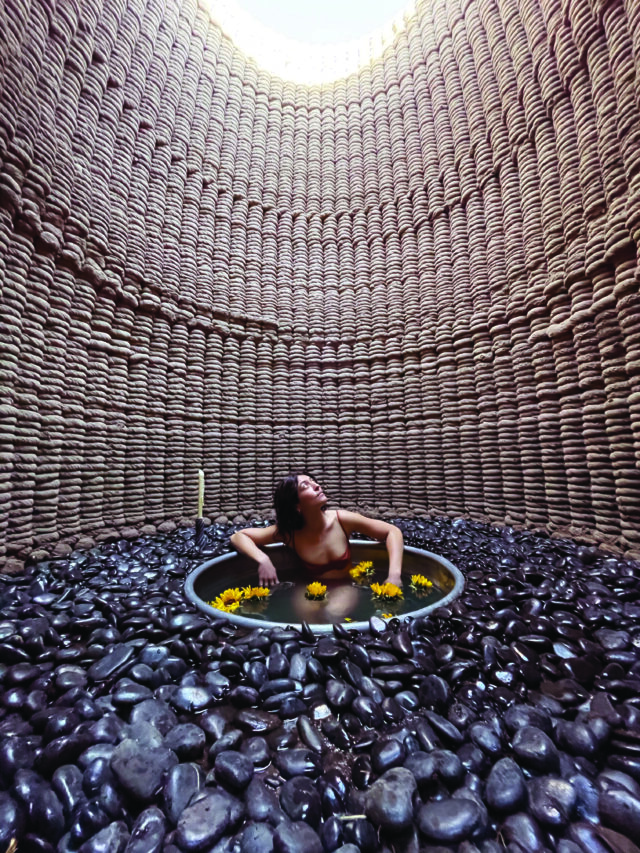 Of course, living in a tiny house isn't just about having a smaller roof over your head. There's a closely related lifestyle and philosophy of minimalist living that by definition goes with having less space: It's hard to be a hoarder when you live in a micro home. And for some, that's the point. "It's about creating a lifestyle that cultivates freedom," says Heavener. "If you decide to downsize from 2,000 square feet to 250 square feet and you take a look at what you have and you realize most of what you have you don't need—it's really not difficult to cut off an unhealthy dependence on things."
While an embrace of simplicity is part and parcel of living in a tiny home, that doesn't mean all of them are simple. Some—like Cube Two, a 263-square-foot prefab home that can all be controlled by an AI assistant named Canny—embrace the efficiencies technology has to offer. A skylight that runs across the ceiling provides natural light and a sense of spacious open skies. And if open vistas are your passion, consider the Aero Tiny home. Designed by Brisbane, Australia-based The Tiny House Guys, and built with components from an airplane, the Aero Tiny home features a living space made out of the fuselage of a decommissioned DASH 8 aircraft.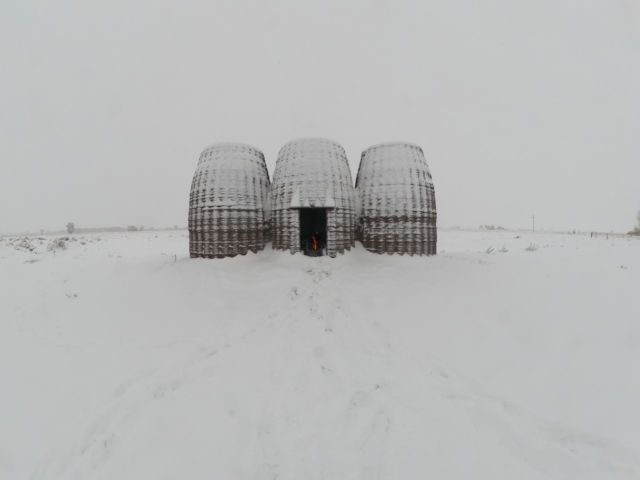 "The average home in the USA is now more than 2,500 square feet," says Impola. "I believe many people are looking for alternatives to the 'bigger is better' mentality. Also, many are wanting to escape the 30-year mortgage treadmill or allocate less of their income to housing and more toward experiences. Surprisingly, I find many of my buyers have refined taste and are looking to buy a premium, luxury product. I've always been drawn toward luxury products myself. Not so much extravagant products where you're overpaying for packaging, marketing and branding, but more so goods that clearly had a skilled craftsman involved, where thought, intention and care were clearly evident."
"I'd like to think craftsmanship is the foundation of true luxury," Impola continues. "That's one of my goals at Handcrafted Movement—to take interesting materials and shape them into awe-inspiring things. And that's something I love about creating these tiny homes. Each is a blank canvas to practice craftsmanship and in turn create sustainable luxury."