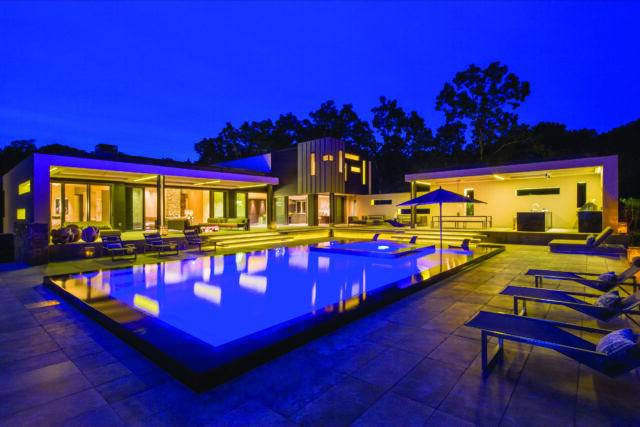 By Jim Servin
The clients, both financiers, had gone to Aspen numerous times hoping to buy, but their dream home never materialized. So they hired the architects who created the structure at the top of their wish list, a three-story hillside home on Draw Drive in Aspen, and had them completely redo their mid-century ranch in Wainscott, East Hampton, from the foundation up.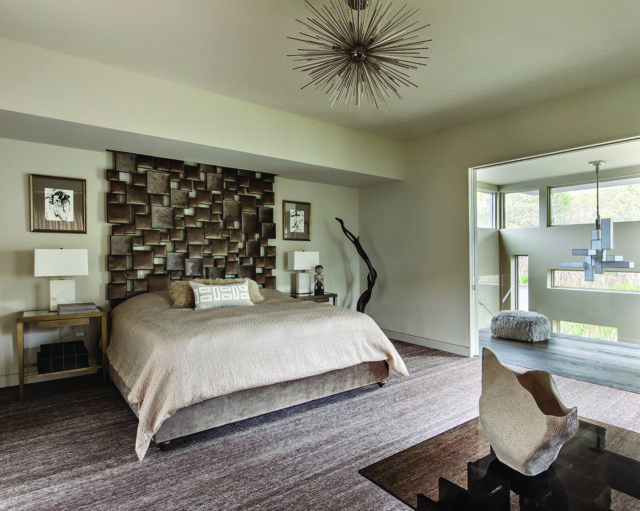 Building in the Hamptons took Zone 4 founding architects Dylan Johns and Bill Pollock out of a familiar context—they had to switch gears from ski to beach—offering challenges that delighted them: "Mountain homes are typically warm in terms of materials, and beach homes are cool," says Johns. Adds Pollock: "We brought some of the colors, feelings and nuances of mountain homes to the Hamptons, while honoring the local environment. We didn't want the home to look as though it had been dropped there from outer space."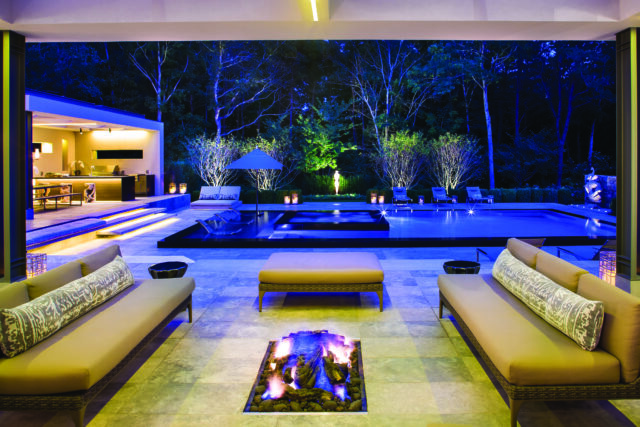 The wooded area on the 1-acre plot was something the clients wanted their home to nestle comfortably against, but with one caveat: privacy. "When a visitor enters the home, they don't look straight through it," says Pollack. "The first thing they'll see is a wall with a large-scale photograph. Then they'll walk around to a window." The clients asked that the pool be a central focus, and so it is, with the kitchen and dining room opening out to 3,700 feet of patio space. ("What we don't have in Aspen are a lot of these flat sites," says Johns. "Here, we had an opportunity for that exterior space to expand out.") Elongated windows in stairways and the master bathroom bring in the desired natural light, but discreetly. Says Pollack, "We wanted light, but not large pieces of glass." Long rectangular windows with high-efficiency glazing offered an occasion for the architects to not take the design too seriously. "That was us being playful."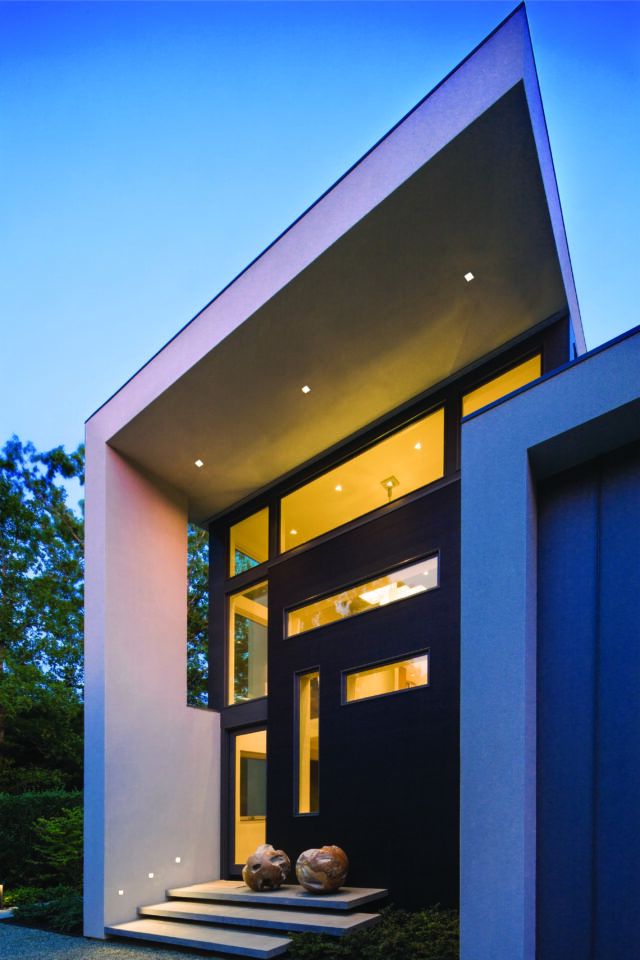 What makes the five-bedroom home work so well (Pollock says it's one of his favorite projects) is the tension between aesthetic risks and restraint: architects whose inspirations are the '30s, '40s, and '50s designs of Le Corbusier, The Bauhaus and Walter Gropius balance creative flights of fancy such as interior plaster walls with light coloration ("for a dance effect," says Johns) against the reserve of a living room fireplace surrounded by linear-patterned metal panels, minus a mantel, and on the patio, steel pillars in concrete.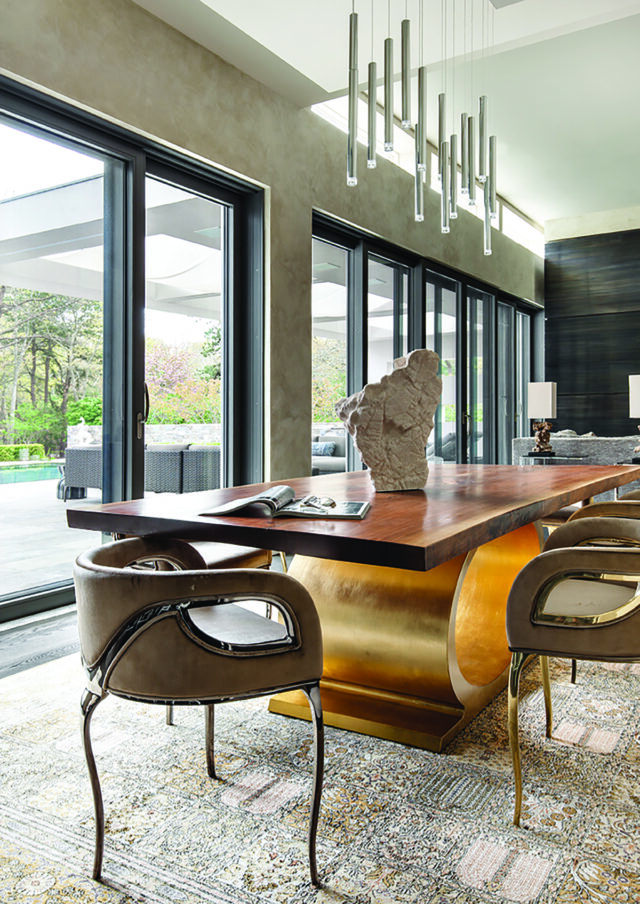 Warmth is brought to the palette courtesy of tubular lighting fixtures, furnishings such as a dining room table made from a 3-foot-wide natural-edge wood slab, metal accents around the entry, and an exterior of contrasting stucco and dark metal, both low maintenance in a maritime environment. "It's mountain modern meets mid-century modern—it's not all white and black," Pollock says. "It was a priority for both us and the client to edit down to the essential. Simplicity is what makes this home so successful." zone4architects.com