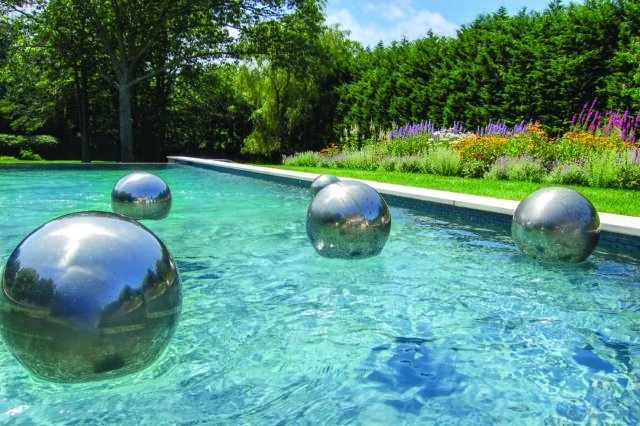 By Frederico Azevedo
I think of landscape design as the impulse to heighten the emotional experiences of nature. My approach to sustainable design is to form an impression of the natural, a guided prompt. I choose native and well-adapted plants to form contemporary designs that integrate the specific environments of each site, and I aim to balance that wild beauty with intention. Paths, pools, ponds, patios, walls and steps draw people into the garden, so I consider them very carefully.
I recently explored my design process in my book, Bloom: The Luminous Gardens of Frederico Azevedo, which explores essential concepts of natural design, such as stone and water. I bring stone into a design for different reasons. A grand set of smooth stone steps is a sleek complement to freeform blooming shrubs such as hydrangeas and buddleias. For a more romantic effect, I use mortarless dry stone walls, which have a great look but are also very strong.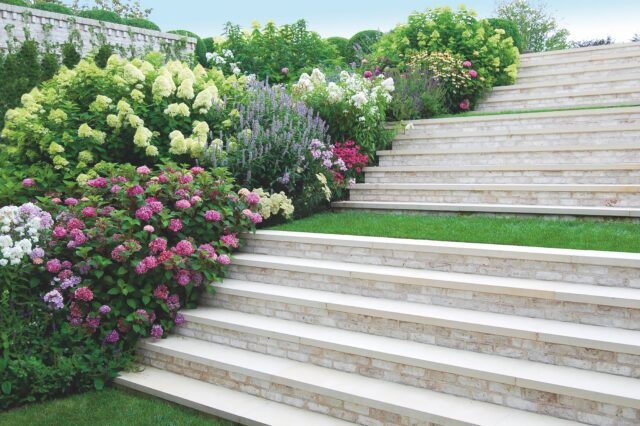 My approach to pools is similar. They're graphic and imposing, so I mediate their effect by either going further or tempering it. One way I do this is to frame the view of the pool with carefully placed flowerbeds in a vibrant color, so walking to the pool area feels more like approaching a pond. I always bring flowers near the water, because that's where people spend their time; I concentrate on the aromas, the colors and the butterflies there. Water can also be an aid for meditation and calm. I design reflecting pools to pull the color of the surrounding garden, inviting petals and thoughts to float for a while. It adds that touch of fantasy and luxury, a nod to the mythological and Renaissance-inspired grottoes and fountains of French formal gardens.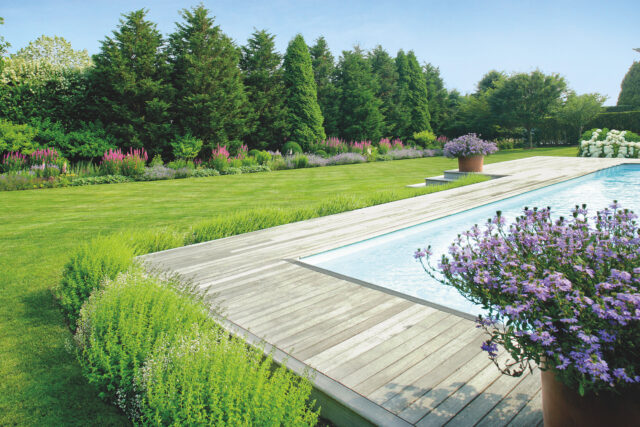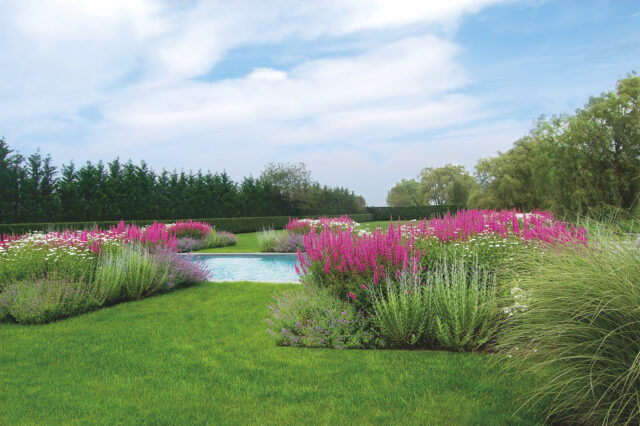 Studies show that nature, and even gardens specifically, are beneficial to our mental health, something many people have experienced for themselves in the past year. In our new reality, elegant and joyful outdoor spaces where we can connect with nature or just find moments of calm are a great pleasure.
I'm excited to announce that this June, I will be opening The Garden Market, a new structure at my 2249 Scuttle Hole Road headquarters in Bridgehampton, welcoming a new piece of the Unlimited Earth Care experience. I'm going to be able to share my bloom philosophy more directly with people, along with the freshest native and well-adapted plants and flowers from local growers. unlimitedearthcare.com